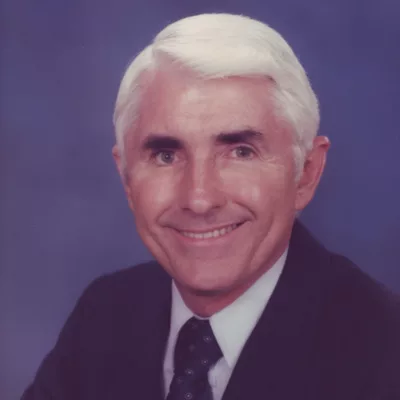 Have you ever wondered what it would be like to be a part of one of the biggest robberies of all time? Everyone believes that robbing the vast treasures of the Vatican is impossible, so no one has ever considered how it could be done. For author Robert Gallant, robbing the Vatican became an irresistible challenge.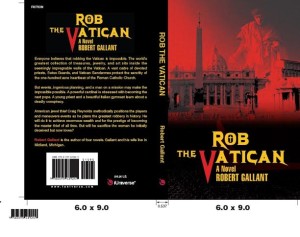 Over a five-year period, Gallant researched how an individual could pull off this crime. His book, "Rob the Vatican" presents not only a credible and suspenseful story, but also provides unique insights into the Vatican and how it operates.
Gallant is a retired technology businessman from Dow Chemical Company. During his career, he authored over 50 articles in scientific journals, wrote three books on technology, and one book on how to become a successful manager. Gallant enjoys living a healthy lifestyle at the age of 80.  He has been featured in his community as an example of what a healthy lifestyle looks like and regularly exercises. Gallant resides in Midland and enjoys writing, reading, and spending time with his three sons and their families.
Here is a Q&A with the 81-year-old author.
Q: Why did you want to write a book?
A: Years ago, I set four principals for myself. No. 1 was: Never stop learning. Because if you do, you fall behind and you turn old. No. 2 was help those around me be successful. And No. 3 was give back more than I receive to my family, my job, my community and the society that I live in. If you don't do that, society won't get better. And No. 4 was have fun doing it. Those principles were very valuable to me throughout my life. People would say: It's a dog eat dog world and you've got to take care of yourself first. My thought was if people around you feel you are dedicated to making them successful they'll team up with you and you can overwhelm the people who say "Me, first."
Q: What about being a former businessman teach you about being an author?
A: I worked for Dow; it is a very ethical company. It made it easy for me to be that way also because they respected my ethics. My career was very successful and enjoyable. I reached a high level at Dow and I think those four principles played a major role. My groups would do great jobs; they could do the impossible. They were suburb at that. … I got started as an author in my childhood days growing up on a farm in Ohio, I enjoyed creating adventure stories. (But) in high school, I got a job at grocery store, so I was out of time. I told myself that someday I would write exciting fiction novels. I was good at science and math, so I chose a chemical engineer career. It was wonderful. But I wanted to write a fiction novel. … It was great after retiring saying now I am going to be able to spend the time focusing on it.
Q: Why tackle this topic? What interested you?
A: I decided to take advantage of what I had always done on the business end: What can we do that would dramatically make us better than our competitor? How could we make the impossible possible? So I approached my writing the same way: I asked myself what would make the most amazing robbery in history? I discarded about 15 things when I thought of the Vatican: there was its famous location, its treasure trove and its security. It is almost impossible to rob. … I spent five years researching; knew things about the Vatican that people living there wouldn't know. I had two objectives: 1. Write a storyline that is credible, suspenseful and a thriller. 2. When the person puts the book down, they felt they got insights on a particular geography, culture, technology or issue that they didn't know before. Those are the two things I insist on for every novel I write; it has to be that way.