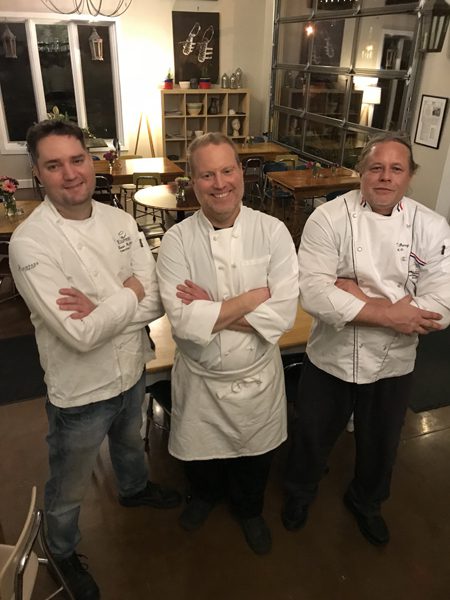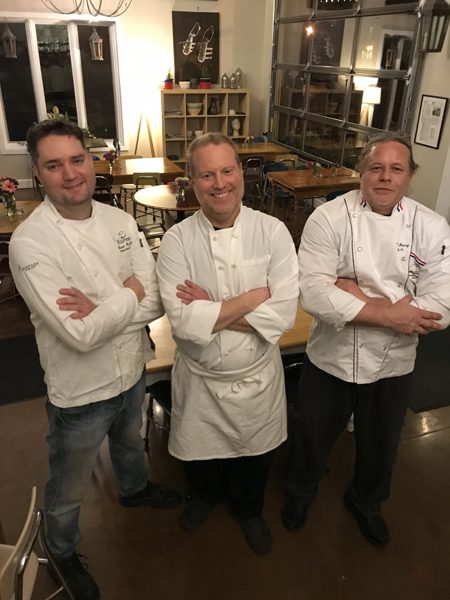 Freeman E. Gunnell III holds many titles: proprietor of Cornwall Bakery, a Grosse Pointe Park favorite, chef de cuisine at many gourmet restaurants, Schoolcraft College graduate, father and husband.
It is his role as chef that combines both his admiration for those who work within the industry and connects him to his community. At Cornwall Bakery, Gunnell feeds people fresh bread, breakfasts, healthy lunches and, recently, a series of pop-up dinners that have earned rave reviews.
Now, Gunnell is taking his family and chef friends along with him on another sort of journey. Together, they are creating a culinary tour of Tuscany, combining their talents for great meals, great conversation and great tours of the nearby area.
Gunnell and his wife and partner, Megan, put together the tour with chefs Matthew Dunaj and Gavin Russell. They will travel together in August for this unique experience, which combines their expertise, love of travel and appreciation for fine dining all in one trip. Megan, a Metro Detroit psychotherapist, has put together many retreats, so she is the organizer among these foodies.
Q: What inspired you to open the bakery?
A: Freeman: "It came down to wanting to have a different pace of life, a more creative opportunity and a role as a teacher and mentor. I was excited by the experience of creating a brand and seeing it evolve in the community. It's been something I've wanted to do for many years, but I was always working for someone else. In my previous positions, I always saw my work through the owner's lens. As an employee, I took the owner's best interest at heart. Maybe I was mentally preparing to own my own place all along? The amount of creative potential in the food industry is endless and fascinating. I constantly enjoy the learning aspects and growth potential. Owning my own business has been wonderful in the opportunities that it has generated and the avenues it has brought to me."
Q: Why reach out to other chefs? What about competition?
A: Freeman: "We're not looking to be competitive. We want to collaborate. It's sort of like how musicians collaborate or work together. Artists do it all the time. People learn from each other and inspire each other. From a talent aspect, it's a great thing. Especially if you have people who have a similar mindset. Competition can be healthy. It can push us to do more. Chefs Matthew Dunaj, Gavin Russell and I have similar philosophies and background so it has been easy for us to work as a team. We are really enjoying what we've created with our pop-up dinners and we think it might evolve into something bigger. I always envisioned guest chefs. If we had Wolfgang Puck come in or other celebrity chefs it could be a positive event for all."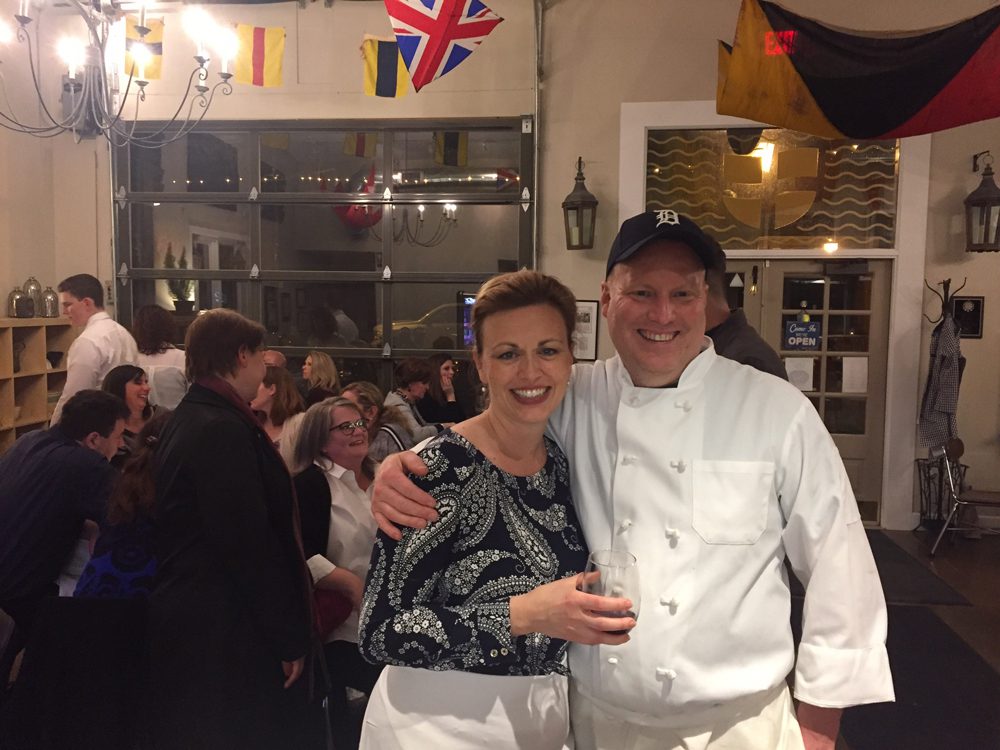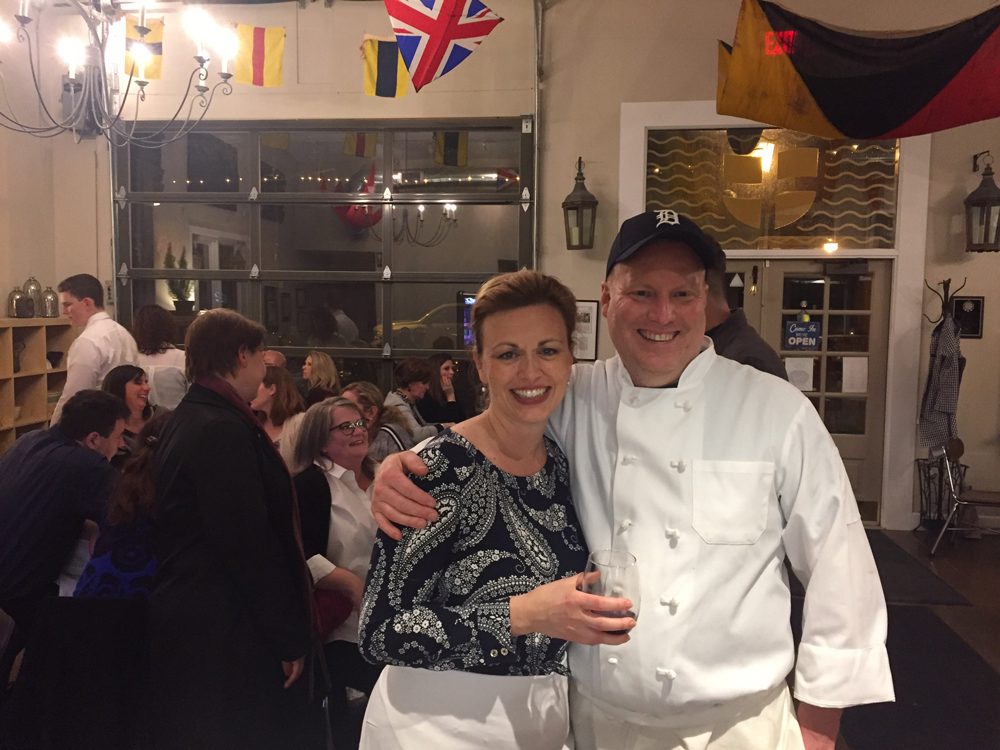 Q: How do you make it work as a husband-and-wife team?
A: Freeman: "Strengths and weaknesses! The things that I'm equipped to do, I handle and the things Megan can do, she covers. In addition, Megan has a separate career which gives balance to working together. We aren't constantly running the business together. When there's chaotic situations or multiple things going on at one time, that's when I kick into high gear. When things aren't able to run as planned, I'm very equipped to improvise. Megan's planning skills are exceptional. She captures the essence of the bakery whereas when I'm inside the bakery, it's harder for me to do that. Megan has also taken on the role of managing all of the bakery social media and marketing and has a great way of connecting with the community."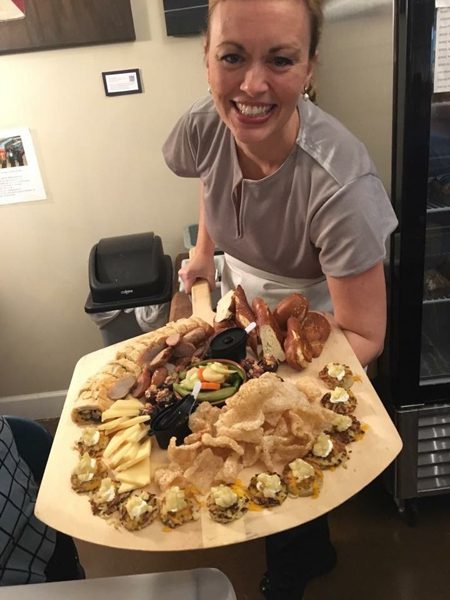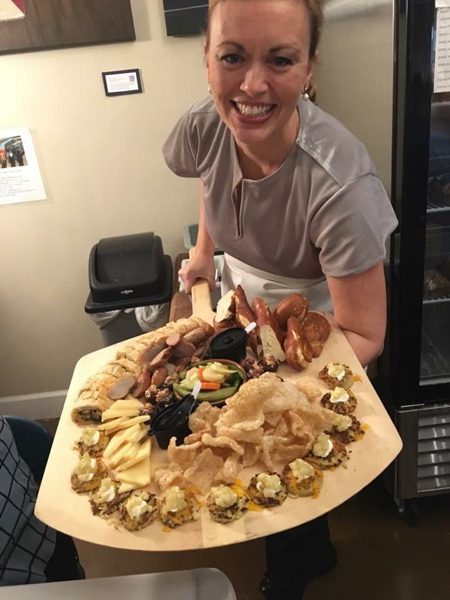 Megan: "When you work with your spouse, you know you always have each other's back. In a way, it forces you to make it all work! Unlike an employee or colleague, you can't quit or let them go. There's also this incredible feeling of building something together. We really don't have hours of operation either. The business is something we are always living, breathing and talking about together at all hours night and day. There have been some very challenging times in the past four years of owning the bakery. It requires an enormous willingness to sacrifice everything including an income for Freeman and lots of lost sleep! But for two entrepreneurs at heart, there's really no other way. To be able to have an idea, build a dream together and see it come to fruition is pretty remarkable. I love the freedom of being able to conceptualize something we could do and then execute it together. We work really well as a team because we share the same goals and we really enjoy the inspiration and creativity we each bring to the table. I guess the secondary benefit to all of this might also be the rare educational opportunity we are providing to our children (ages 12 and 16) on what goes into owning your own business and how to invest your thoughts and energy into a project and see it through. It's been a tremendous amount of work, but I really wouldn't go back in time and change a thing!"