WARREN, Mich. – Jan. 10, 2018 — Corp! Magazine (http://www.corpmagazine.com/), a business publication dedicated to inspiring excellence among C-suite executives and business owners, celebrates its 20th anniversary in 2018. The publication also announced the appointment of Bill Dunn as its publisher, along with plans for an enhanced reader experience.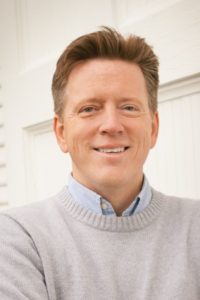 As publisher, Dunn brings more than 25 years of media experience to Corp! magazine. Born and raised in Michigan, he started his career as assistant editor at the Mackinac Island Town Crier. After working in public relations in Detroit, Dunn moved to New York City joining the team at The Wall Street Journal for 10 years in advertising sales and management. Returning to Michigan, he expanded his career into the advertising technology sector at Advance Digital, Yahoo, and Google. Dunn lives in Birmingham and is a graduate of The University of Michigan.
"By looking for gems and highlighting success, Corp! changed the way business in Michigan was covered in the media," says Dunn. "In the past 20 years, we have seen a true diversification of industries."
He continued, "Corp! was the first to highlight these trends, and by focusing on success stories, we changed the regional and national perception of Michigan. When there was relentless negative coverage about business, we celebrated companies that were achieving success. We celebrated the thought leaders and executives who were driving change and success in Michigan, and in 2018 we are taking Corp! to the next level."
Starting with the January/February 2018 issue, Corp! will feature an enhanced reader experience, with a dynamic new look and feel, featuring premium paper stock, more photography and a contemporary layout.
"Keeping with our values, we will continue to focus on the best of business," said Jennifer Kluge, Corp! owner and CEO. "Corp! is enhancing our coverage of entrepreneurship, cyber-security, autonomous vehicles, diversity, urban development, talent trends and much more."
Corp! Magazine is certified as a women's business enterprise by the Women's Business Enterprise National Council (WBENC). Founded in 1998, the magazine is an invitation-only, bi-monthly print and digital publication. Mailed directly to hand-selected, seasoned executives and business owners, its exclusive circulation ensures the highest quality, targeted audience of business decision-makers for advertisers. Corp!'s content is committed to positive and intriguing stories that shine a light on the companies, trends and top leaders in the state who are advancing both their businesses and Michigan's economy.
Corp! also delivers a digital e-publication to business professionals every week. Each ePublication reaches over 70,000 readers and can be targeted to Michigan and/or a broader national audience of over 115,000 readers. Learn more at www.corpmagazine.com.
For more information, please contact Bill Dunn at 248-393-4388 or [email protected]