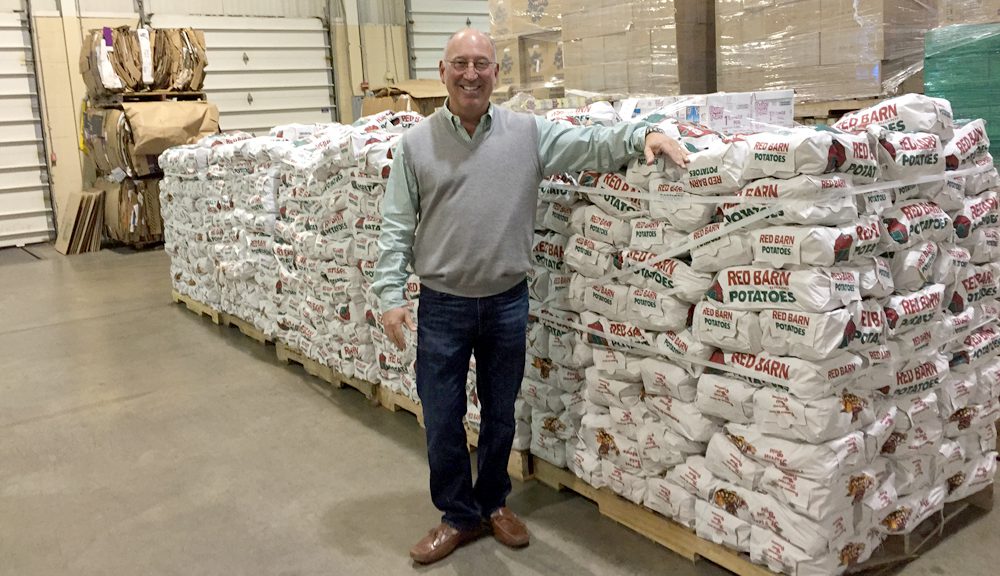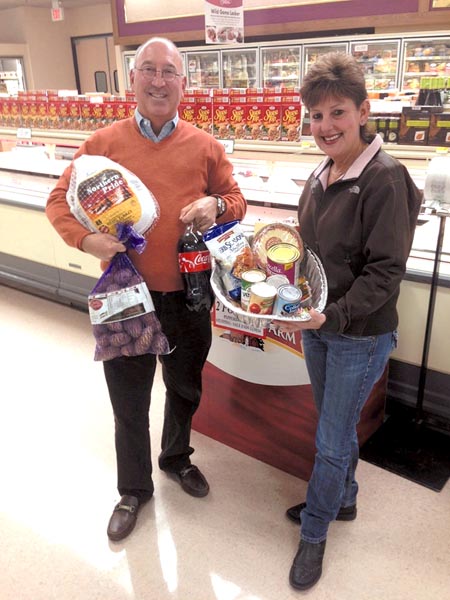 Five years ago, Bill Birndorf, owner of Commerce-based Apple Marketing Company, was watching a television news story about people in financial strife and struggling to buy food for the holidays to feed their families. An idea was born.
Birndorf, founder of Higher Hopes!, decided then and there that no one should face such a dilemma when it comes to Thanksgiving or any other major holiday meal.
To that end, Higher Hopes! will distribute 1,000 complete Thanksgiving meal kits so that families can enjoy dinner at home with loved ones. These "kits" contain everything from a 12-14-pound turkey, and all the sides including stuffing, Michigan potatoes, yams, all of the ingredients for green bean casserole, Zoup! Chicken Broth, Jiffy Corn Muffin Mix, cranberry sauce, apples, spices, and Coca Cola products, all topped off with Cooper Street Cookies for dessert and much more.
Higher Hopes! also includes disposable plates, roasting pans, and cutlery for families. All of which is provided to families who have children enrolled in the Early Head Start Child Care Partnership Programs, which encompass the Early Head Start, Head Start, and Great Start Readiness Programs in Detroit.
As an agency partner of Gleaners Community Food Bank of Southeast Michigan, Higher Hopes! will utilize Gleaners facilities to store all food donations and pack up the meal kits.
Pack-Up Day will be held at Gleaners on Saturday, November 17 and Distribution Day will take place on Monday, November 19 at four Head Start sites in the city of Detroit. Around 300 volunteers will assist in packing and distributing over 65,000 pounds (four tractor-trailer loads) of food for the Thanksgiving holiday to families who have children enrolled at The Order of the Fishermen Ministry Head Start, Focus Hope Head Start, Star Fish Head Start, United Children and Families Head Start, Development Centers Head Start, New St. Paul, and Matrix.
"Many people are not aware that 1,414,700 people in Michigan struggle with hunger and food insecurities, 356,930 of which are children," says Birndorf, founder of Higher Hopes! "Many of these families have experienced homelessness or live in terrible situations, and most, if not all, are reliant on public assistance, church assistance, shelters, soup kitchens, and charities to feed themselves and their children. We continue to raise funds and are amplifying our efforts to support the children and families who urgently need our help."
All told, since inception, Higher Hopes! has distributed close to 800,000 pounds of food and they look forward to making the million-pound mark in 2019, says Birndorf.
"A million pounds of food, conservatively, is over 500,000 meals, which is equal to feeding every fan attending more than 23 sold out Red Wing games at the new Little Caesars Arena!" he says.
Some of Higher Hopes! corporate and foundation sponsors include Apple Marketing Company, Quicken Loans, Meijer, MJS Packaging, Pinnacle Homes, SpartanNash, Michigan Potato Industry Commission, The Applebaum Family Compass Fund, The Dresner Foundation, The Helen L. Kay Charitable Trust, The William and Audrey Farber Family Foundation, Famous Dave's BBQ, Costco, Cooper Street Cookies, The Libman Company, Chelsea Milling, Coca Cola, Franklin Publicity, McKeon Products, Lormax Stern, Exit 14 and The Envelope Printery.