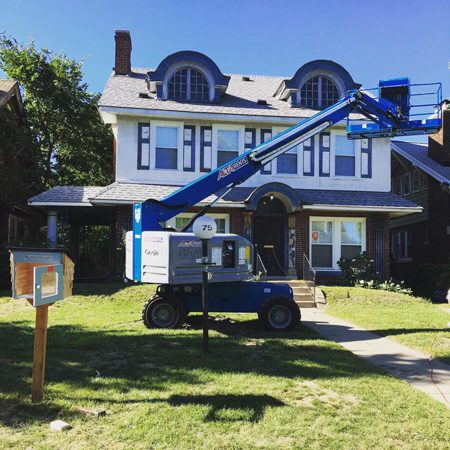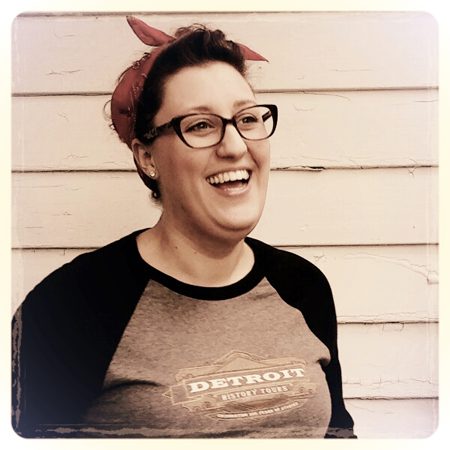 Bailey Sisoy Isgro has done a bit of everything in her life: Worked the clay for a major automaker, helped out a friend who needed an impromptu tour of Detroit, jumped behind the bar at many of her family's homes and bars.
But her newest role – that of proprietress of Detroit History Tours and its homestead, the Detroit History Club – is by far one of her favorites.
A fifth generation Detroiter, Bailey considers herself the luckiest woman alive in that she gets to tell Detroit's story – and those of her family and friends – via the Detroit History Tours company. The Detroit History Club is a gathering spot for people who love Detroit, who want to see it grow and prosper as well as anyone who believes learning about the past is an important part of making the present better.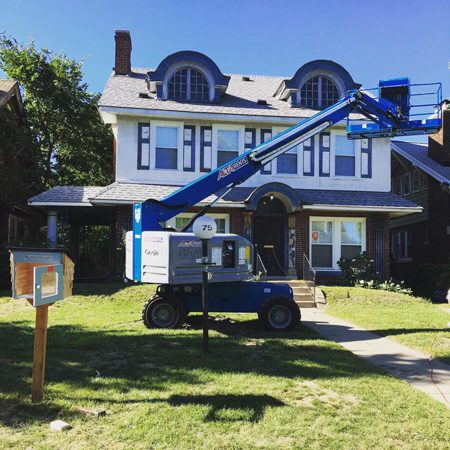 Bailey's home is unique in many ways. First, it is in Highland Park, right by Henry Ford's massive manufacturing plant nicknamed The Chrystal Palace. Secondly, it is huge. The main floor is about 2,000 square feet, so there is plenty of space for visitors. Third, it has a surprising past: The home's former owner, Helen McGowan, was Detroit's most infamous Madame.
Thankfully for Bailey, and for us all to be honest, Helen left behind treasures throughout the house. Letters. Photographs. She also left words of wisdom, both through her correspondence and a memoir she penned. "Explanations aren't worth anything. You did right. You did wrong. Just tell me what you are going to do next," Helen once wrote.
Bailey's story is just as fascinating as Helen's, although there's not quite as many racy details. Her great-grandparents come to Detroit from Russia. The initially settled in Hamtramck, but her great-grandmother's allergies forced them to move to Warrendale. In 1922, they built a house there and Bailey's family still owns and lives in the house.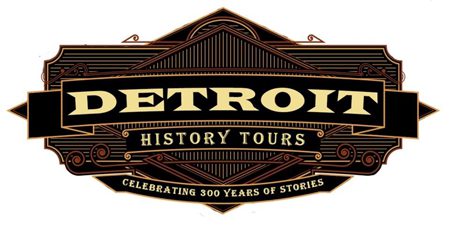 Detroit is Bailey's home, and learning about it became her pastime. It started with her mother, who encouraged her girls to be inquisitive, to go to the library, to enjoy research. As a result, when people brought new friends to town, they'd ask her to give them a tour. Things snowballed from there. She heard about another fantastic Detroit tour company through the Detroit Bus Company, and she started helping out on tours there as needed.
Bailey struck out on with friends to form a new business that would focus on pure history tours with a mix of day and night events. Since opening, the Detroit History Tours have been hugely successful; for example, all of the Halloween tours have sold out. That's amazing, Bailey said, considering she was hoping to do three or four tours a year, not a month. But there are many more tours on her schedule now, and Bailey thanks her lucky stars, her good friends, her supportive family and, in some ways, Helen herself for getting this all started.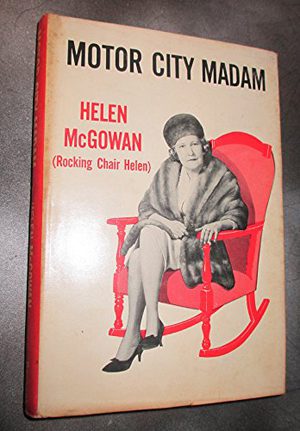 The tours are education plus entertainment. They blend facts and fun. These days, they also include a little bit more about Bailey, her fire-fighting uncles, her knowledgeable grandfather who knew Detroit backward and forward, her aunties who are bartenders at some of Detroit's oldest and most beloved bars.
"These aren't just places; they're moments where amazing things happened," Bailey said. "What I do and what I love to do so much is that I can put things into context. I tell about Pearl Harbor in Detroit – what happened and where. But I also can point to the bar where my grandfather was sitting when he got up, walked down to the end of the block and signed up to be Marine. Detroit changed the world. Detroit families and Detroiters changed the world."