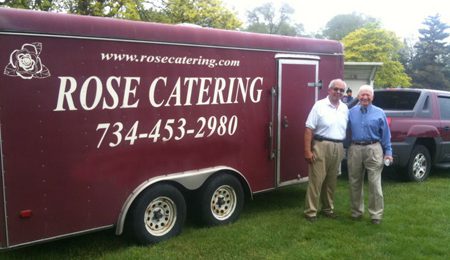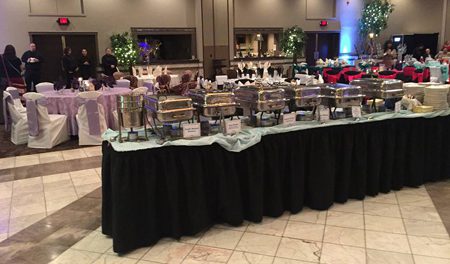 When Phil Rodriguez approached his uncle about purchasing the family catering business, the conversation focused more on the Golden Rule than advertising or accounting.
That's because founder Chico Rodriguez wanted to know one thing before he agreed to turn over Rose Catering Inc. to the next generation, Phil Rodriguez remembers. Uncle Chico wanted to know: Could Phil live by the company's long-term slogan of "Your Request is Our Specialty?"
The answer, Phil Rodriguez said, was a resounding yes. Rodriguez and his son PJ are now in charge of Rose Catering's daily operations. Chico has now retired, although all parties know that he'll likely be around from time to time to help out.
"He won't be stepping away entirely. He built it, and it's in his blood," Phil Rodriguez said of his 70-year-old uncle, who plans to travel and enjoy his family in his so-called free time.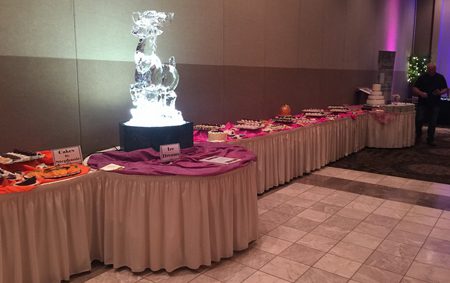 Phil, a Detroit Police officer, said his son was instrumental in the decision to take over the business. PJ wanted to be an entrepreneur, and Phil said he "wanted to keep the family legacy going." Phil also is a combat military veteran, who served with the United States Marine Corps.
Before going to serve his country, Phil helped his uncle serve the residents of Canton, Livonia and Plymouth. As a teenager, Phil washed dishes at the family catering business.
"I've seen my uncle build the business for the last 25 years and I plan to make him proud," Phil said.
Chico started Rose Catering nearly 25 years ago. The Livonia-based catering business offers full-service catering and event planning for banquets, graduations, family reunions, weddings and more. The company's staff of professional caterers and servers also offer guest-list and menu planning. Plus, they can offer barbeque catering with the mobile BBQ truck.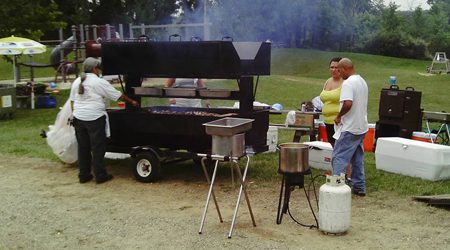 Phil and his son PJ, 20, have already begun to expand the business. They now offer hall rental services as well through the Veterans of Foreign Wars Post 4422 in Taylor. Phil also plans on marketing Rose Catering around Southeast Michigan with a focus on his adopted hometown of Detroit.
"My uncle built a business based on referrals and return customers," Phil said. "We want to serve those customers as well as many new ones across Eastpointe, Detroit, Clinton Township and everywhere else in between."