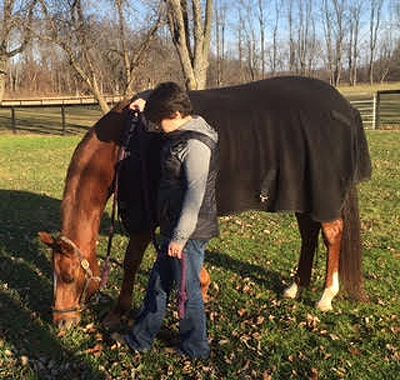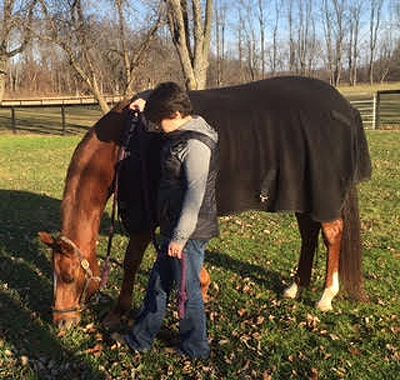 Mary Muliett is the kind of leader who cares deeply about treating everyone with dignity, respecting people's civil rights and providing for the welfare of children, the aging and the poor. These causes, along with animal welfare, are the reason she works so diligently to help others.
Her hard work and dedication to her job hasn't gone unnoticed. Recently, Lutheran Social Services of Michigan promoted Muliett to the position of vice president, Home and Community.
"In this position, I would love to continue to build on and offer innovative, and the most inclusive, services we can provide," Muliett says. "I want to be able to allow for individuals to have a sense of community no matter what level of support they need in that community to be successful."
Raised in metro Detroit and currently a Battle Creek resident, Muliett has been with LSSM since 2008, most recently in the position of director, Southwest Michigan Children and Family Services.
"My real passion is to give voice and choice to those that may find themselves in an oppressed or less advantaged situation," Muliett says. "My passion is to see individuals reach their highest potential. This fits with our theory of change map. All of us deserve that shake at life – meeting your highest potential, treating each person we meet with dignity and respect."
Before coming to LSSM, Muliett worked for the Calhoun County Juvenile Home in Marshall, Mich., for Family & Children Services in Battle Creek, for Kalamazoo Community Mental Health and Substance Abuse Services and for the Cheff Therapeutic Riding Center in Augusta, Mich. Muliett has a B.A. in Art Education and a Master of Social Work from Western Michigan University.
"Mary's commitment to excellence and increasing LSSM's services to persons with disabilities, those in need of home health services, and the growing number of people in need of affordable housing is sure to bless those her program areas served," says Sam Beals, CEO of  LSSM.
"I am excited to have Mary on the executive team," says Vickie Thompson-Sandy, LSSM president. "She brings an operational leadership style that will position the organization to truly grow services for those living in their own homes with needed support to remain there.  Mary has a proven track record for quality, growth, and team-building that I am eager to see applied in our home care and housing continuum."
LSSM is one of Michigan's largest and most wide-reaching faith based non-profits. In the past decade, LSSM's growth is attributed to expansion in senior living services, the addition of affordable housing units and the acquisitions of home care, home health and a therapy company.  As well, the organization has been involved in the redesign of child welfare in the state of Michigan. LSSM touches the lives of approximately 20,000 people every year throughout the Lower Peninsula. LSSM's Refugee Resettlement Services constitute the nation's 4th largest service provider to help refugees settle in America.
Started as the Lutheran Inner Mission League in 1934, Lutheran Social Services of Michigan is the social ministry arm of the Evangelical Lutheran Church of America in Michigan's Lower Peninsula. Lutheran Social Services serves children and families, senior adults, refugees, persons with disabilities, and others in need without regard to their religion, race, sexual orientation, or ethnicity. With more than 60 program sites in 43 cities, Lutheran Social Services constantly seeks new opportunities to improve quality of life; promote mental, physical and spiritual healing; and encourage human growth and development.