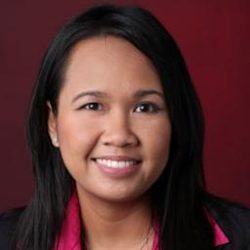 During the work week, Van Nguyen is the executive director of the Asian Pacific American Chamber of Commerce, where she does everything from social media to business consulting to help organize events with more than 500 people in attendance.
But when night falls and the mood is right, you'll find Nguyen on the microphone, belting out karaoke or singing with a friend's band. What started as MTV sing-alongs has become a full-fledged passion for the business woman.
"I always sang," said Nguyen, who admits she might be the only one in her family who can or will do so in public. "When I was growing up, we were not allowed to speak English at home; it was always Vietnamese. So I would watch our version of MTV and sing along with the songs. I thought I sounded pretty good."
Throughout her childhood, Nguyen also played piano and signed up for any talent show or performance she could. She sang in the high-school choir and joined the show choir. Although she didn't do any singing in front of the group, she played the keyboard and waited for her turn in the spotlight.
That came in college. At Baylor University in Texas, Nguyen and some friends she met in class started their own band. They tried out together to perform at Homecoming, and they made it to the Top 10. They mostly did cover songs, Nguyen said, playing at campus-area coffee shops and the like. Although she stayed in bands throughout college, she knew her family wanted her to become a professional, so she graduated and went to a 9-to-5 job.
Here's her resume in short: Nguyen received her Master's in Humanities from University of Texas at Dallas and her Bachelor's in Sociology from Baylor University. She also has more than 10 years of experience in the digital marketing industry with heavy emphasis on social media. Prior to joining APACC, Van helped spearhead a social digital CRM company in Michigan, now known as Digital Roots. She also worked as an account director at Ogilvy & Mather where she managed a social marketing campaign at Ford Motor Co.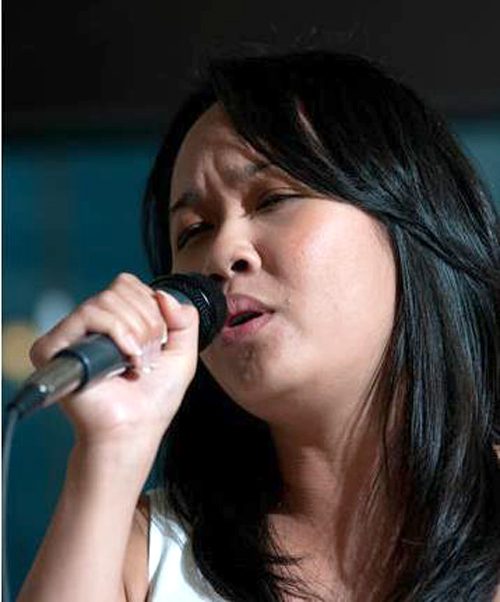 However, her commitment to work didn't mean her dreams ended. Although some have encouraged Nguyen to try out for "American Idol," she has other ideas.
"As for 'American Idol,' I don't have the patience. I can't stand around for 16 hours at Ford Field! I'm a business woman," Nguyen laughed.
Rather, she has set her sights on "The Voice," the popular NBC television show with pop celebrities such as Adam Levine of Maroon 5. There, she can try and see what the judges genuinely think of her singing – without judgment of how she looks or judging her for wearing a suit most of the time.
"If I hack it, I hack it. If I don't, at least I can say I tried," Nguyen said. "If I could quit and do anything for a living, I'd become a country singer. … I do have a twang from when I lived in Texas."
Her next big performance will be at the Asian Pacific American Chamber of Commerce's May 3 Annual Dinner. That event, which includes keynote speaker and newswoman JuJu Chang, will be held at the MGM Grand Detroit and is a black-tie event. Some 600 people will be there, and Nguyen will be doing the National Anthem.
"That will true judgment of whether I can make it," Nguyen added.
If you cannot make it there, chances are you'll find her jumping on stage with a few friends. She has many musical friends, such as the Dan Rafferty Band, that have stumbled onto her singing talents. In one case, she thought she was singing at home alone when her future band mates overheard her. They were shocked when she said it was her, not Internet music station Pandora.
That we gotta hear!