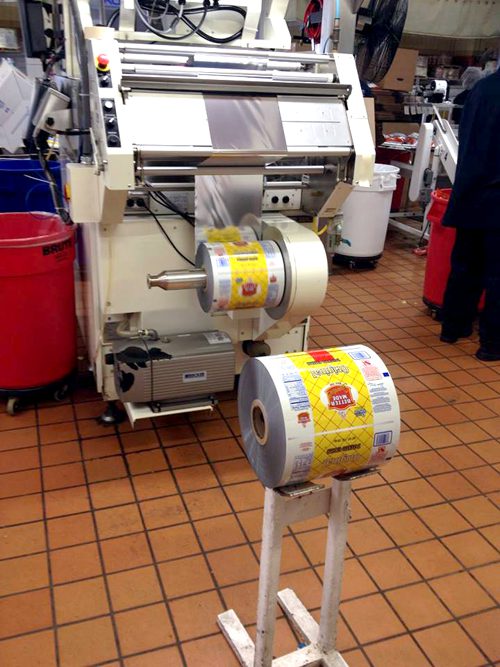 Besides its delicious potato chips and snack foods, Better Made hopes to be known for something else: Giving back to the communities that support the Detroit-based snack company.
That is why Better Made supports a variety of area non-profit organizations and charities, said Bill Kleine, the vice president of Plant Operations.
In October, which is Breast Cancer Awareness Month, Better Made donates a portion of its proceeds to the Barbara Ann Karmanos Cancer Institute. This program, which is now in its fifth year, also includes pink displays of Better Made products in Metro Detroit stores.
Better Made also partnered with ACO Hardware and WOMC Radio to support Gleaners Community Food Bank. Its "Match Made in Michigan" initiative aimed to raise much needed food and money to help those less fortunate and also to raise the public's awareness of the need for continuing help, especially during cold winter months.
This month, Better Made joined The Ted Lindsay Foundation for Autism Awareness, raising money for the Red Wings hockey great's foundation and in support of Autism Awareness Month, which takes place every April.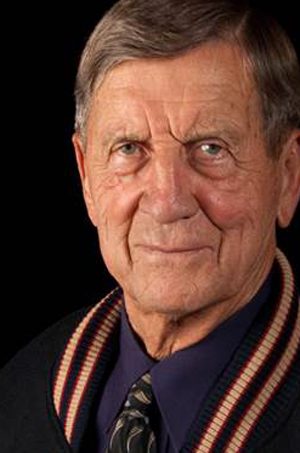 Partial proceeds from the sale of family size and value size bags during April will benefit the Ted Lindsay Foundation for Autism Awareness, which has offices at John R and Big Beaver roads in Troy. Better Made is committed to the community and is very happy to be a part of this program.
All money raised will go toward research and studies about strides in finding a cure for Autism. It also will help the Ted Lindsay Foundation for Autism Awareness in its sponsorship of a health center at Royal Oak Beaumont for Autistic kids and families.
"We're really happy to be have Better Made as one of our sponsors," Lindsay said. "They're a quality company with great products, and run by a family that really shows they care about the community."
It's a labor of love for the hockey superstar, who believes ""Together, we'll beat autism." The foundation raises funds through its Annual Celebrity Golf Outing, Wine Tasting and Sing Out 4 Kids Events, as well as through sales of autographed sports memorabilia. Since its inception, the Ted Lindsay Foundation has raised over $2 million for research into the cause and cure of autism.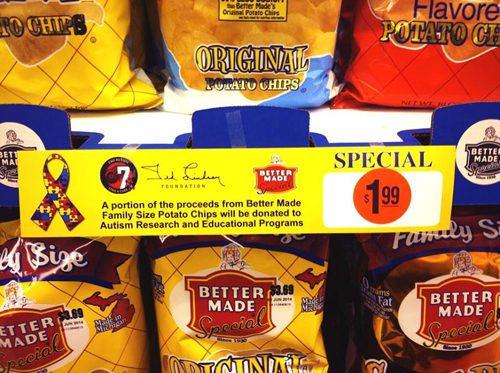 Founded in 1930 in Detroit as Cross and Peters, Better Made develops and provides a wide variety of high quality award-winning snack foods, including flavored, krinkle, rainbow, and kettle cooked potato chips, flavored potato sticks, gourmet popcorn, pretzels, beef jerky, tortilla chips, pork rinds, wearables and more.
The family-owned company uses locally grown potatoes and trans fat-free cottonseed oil. You may also follow Better Made on Facebook and Twitter. Michigan Made – Better Made, now featured at The Detroit Shoppes in Troy and Detroit and at the Joe Louis Arena.
To see how Better Made take spuds from truck delivery to fresh fried chips in about seven minutes, check out our story here. Kleine, who gives plant tours, may even let you taste the fresh chips off the line. Trust us, it's an experience you'll never forget.