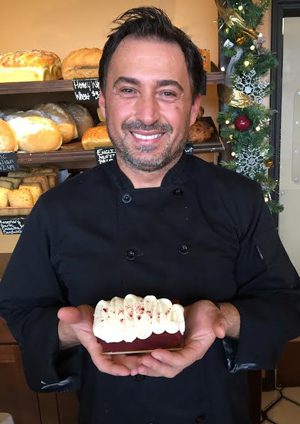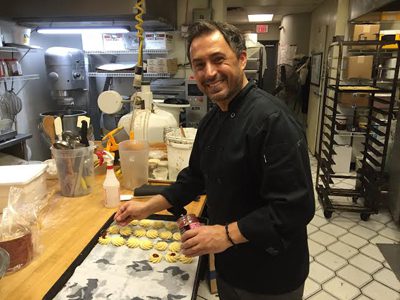 To Sokol Karocca, baking is an extension of his love – for his family, for his employees, for his customers and for his country.
Albanian born and Italian raised, Karocca came to the United States to start his own bakery after training in Italy for many years. He opened Natalie's Bakery in Madison Heights five years ago and is making his mark in the industry with new products and new partner stores including Kroger.
In fact, things are going so well that Karocca has started searching for a bigger second location. Business was up 15 percent in 2014 and is predicted to be up by nearly 20 percent in 2015, said Karocca, the head baker and owner.
Nataltie's Bakery is celebrating its fifth anniversary and continues to grow and add new delicious products like Stollen, travelers cake – often referred to as tea cake, yule logs and Christmas bread.
As the only European-style bakery in town, Natalie's brings something new to the community: All natural, healthy, whole grain recipes baked fresh onsite daily. This warmly lit shop with its nostalgic big band tunes, friendly staff and delicious aromas invites guests to come in and enjoy its freshly baked goods.
Natalie's products are featured at the new Kroger stores once owned by Hiller's Markets, and there is a good possibility that the bakery's products will be available in other Kroger stores soon. Other venues include Holiday Market, Western Market, Neiman's Family Market, Holiday Canton, Small Batch in Harbor Springs and four Plum Market locations.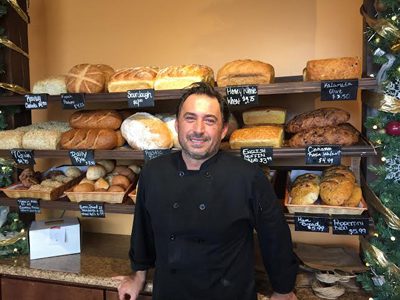 Part of the Bakery's success is its commitment to the community. Karroca believes in giving back to the communtiy, and has donated to charities such as The Detroit Rescue Mission, The Orion Art Center, The Untica Community Schools Academy for International Studies, Madison Heights Intermediate Women's Club, The South Oakland County Fraternal Order of Police and many others.
Another factor is that Korroca doesn't like to keep his offerings the same all the time – he's always creating new and delicious treats and breads for his customers.
"We are very excited about our anniversary and our growth, and we want to thank our wonderful customers for their tremendous support over the years," says Karroca. "It has been quite the journey from training in Italy for years and coming here to open my own place. We have wonderful products for the holiday season and are always adding more, including a variety of artisan breads for the entire family to enjoy.
"It's our passion to provide you with the most delicious and healthy products possible. We recognize what eating real, whole foods will do for you and your family. That's why we use only high quality, all natural ingredients, and as many organic ingredients as possible from local sources," Korroca said.