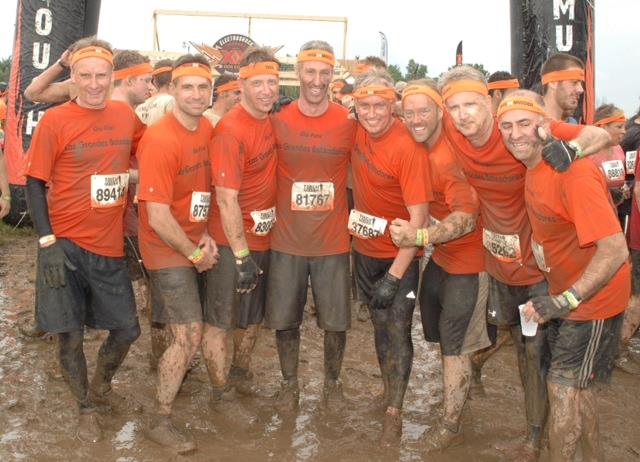 It's hard to shake Brian A. Demkowicz. He manages a private equity fund. He has run with the bulls in Spain. He has five children. He's kinda seen it all.
But one thing did put a scare into this executive participating in the Tough Mudder event with his friends. Demkowicz, the managing partner at Huron Capital Partners in Detroit, knew the race and its many obstacles would be a mental and physical challenge.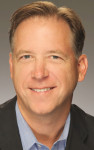 Still, finding something as demanding as the Tough Mudder proved not only worthwhile in terms of the money it raised. It proved that a bunch of guys can do pretty much anything together if they put their collective minds to it, Demkowicz said.
We picked a challenge that we thought we would have a hard time with. And we did, said Demkowicz, who was among eight others on a team that tackled the event together. Most of them were in the 40s. They had about six months to prepare. And they had their pride.
For background, the Tough Mudder events are described as hardcore obstacle courses designed to test your all-around strength, stamina, mental grit and camaraderie. More than one million people have taken on this Mudder, raising more than $5 million for the Wounded Warrior Project.
The project has a mission to honor and empower wounded warriors. WWP's purpose is to raise awareness and to enlist the public's aid for the needs of injured service members, to help injured servicemen and women aid and assist each other, and to provide unique, direct programs and services to meet their needs. WWP is a national, nonpartisan organization headquartered in Jacksonville, Fla.
As for Demkowicz, he has a bachelor's degree in accounting from Purdue University and a master's in business from the J.L. Kellogg Graduate School of Management at Northwestern University.
He also has extensive experience in executing middle-market acquisitions, recapitalizations, restructurings, growth financings, and divestitures, closing more than 100 transactions valued at more than $1 billion. He began his private equity career at Heller Equity Capital Corp., the private equity arm of Heller Financial (now GE Capital), where he was responsible for sourcing, closing and managing middle-market buyout transactions as well as operational restructurings.
In 1996, Brian left to pursue transactions in a more entrepreneurial setting utilizing an operational approach, establishing Huron in 1999. Oh, and did we mention he is an avid guitar player and once met George Harrison in an airport lounge? And his experience in assessing and managing risk helped him survive bungee jumping in New Zealand.
Competing in the Tough Mudder is a strange and unique experience, Demkowicz said. There are vats of ice-cold water. You are running around electrical lines. You have to crawl through mud. And that's some of the less rigorous challenges.
To prepare, Demkowicz and friends worked together in a kind of boot camp. Everyone knew it was for a good cause, so they were willing to do more than their average training to be prepared, Demkowciz said. They also worked together to raise funds, ultimately bringing in $12,000 in donations for the 2013 race, the highest total in the state, he noted.
The key to (our training) was not to get hurt, Demkowicz said. We tried not to overdo it. The event turned out to be difficult, but it was not as hard as we had made it out to be.
Having his kids see him complete a goal was another significant reward, Demkowicz said.
It really teaches you about commitment. You put your mind to something, and you can do it. It was good for my kids to see that, Demkowicz said.
By the way, his training will begin again soon enough. The team is reuniting for the 2014 race. Fund-raising efforts will begin soon, and the target amount is going to be just as high.
Exercise keeps me focused it gets me going and helps me feel more alert, Demkowicz said. In other words, he's addicted. And in the best possible way.