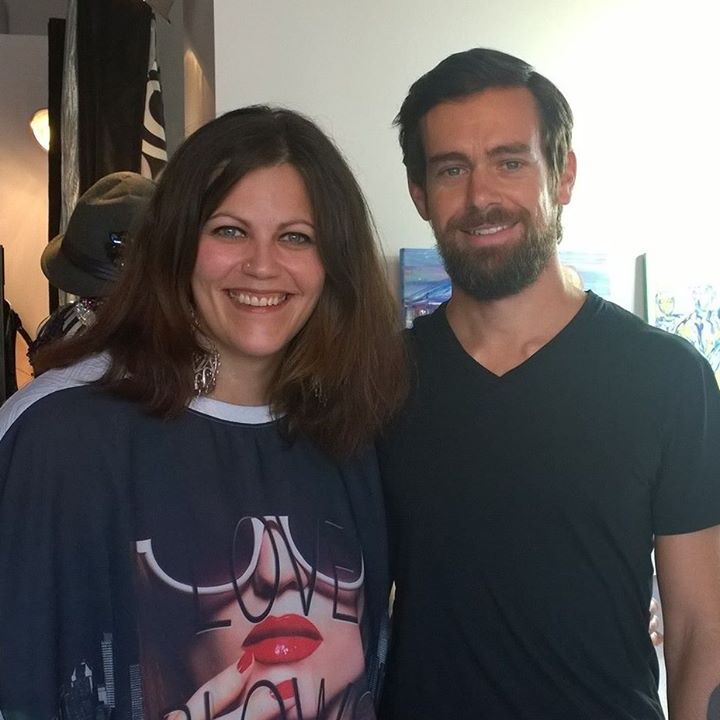 What happens when you mix some of tech's brightest minds, best panel discussions and whole lot of people wearing blazers and T-shirts? You get a smart and super-productive conference called Techonomy Detroit.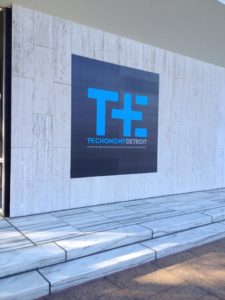 If you missed Tuesday's Techonomy Detroit event, it's OK. Just set up a smartphone reminder to register for the fourth annual interation next year. Because if you  miss another one, you'll end up regretting it. That's because everything cool in technology and the Internet is discussed there. And you'll feel more on top of the ever-changing tech world just by sitting in the room.
To review the day would be overwhelming, so I'll touch on a few highlights. Let's start with the location. Being on the Wayne State University campus in Detroit is awesome – it is filled with bright students and beautiful buildings. We were set up in the McGregor Memorial Conference Center, which is designed by noted Detroit-based architect Minoru Yamasaki. So the visuals were as stunning as the ideas we heard there.
There was coffee and snacks. But what was also great was the "recharging stations," which featured more goodies and places where you could charge your devices. The seating was comfortable and relaxed, so everyone chatted while they worked. Even better is that the Techonomy folks made sure to have large televisions nearby, showing the discussion going on within the auditorium. So you never missed a beat if you can to regroup and recharge.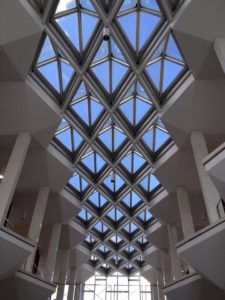 Moderator and chief conspirator David Kirkpatrick from Techonomy Media seemed to delight in every presentation, sharing with the audience what he gained from the discussion. He gave the group the pros of high tech and the cons (check out Andrew Keen from TechCrunch if you think the negatives of today's technology-obsessed world weren't mentioned. One Twitter commentator called him "depressing," and the audience certainly agreed).
News was shared and widely discussed. One of the most exciting announcements came during the panel on "The Economics of Sharing." That is when Cass Tech grad and hometown woman Stacy Brown-Philpot announced that TaskRabbit – a job-sharing site that has made a splash around the nation – would soon be coming to Metro Detroit.
One of the most dynamic speakers of all was Jack Dorsey, founder of Twitter and Square. He has spoken at all three Techonomy Detroits (in part because he has family in the area; his mom and dad were in attendance at Tuesday's event, for example). When his bearded face got on stage, the whole auditorium and the hallways outside became so silent you could feel the quiet. Everyone was focused on his message and his quiet command of the tech world.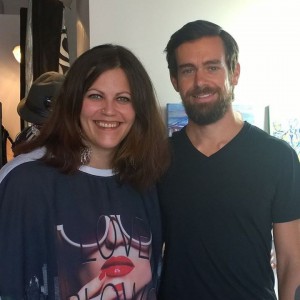 Dorsey is said to be "obsessed" with cities, but I'd say he's more obsessed with helping small business get going. His Square is a merchant's best friend – he talked about how he wanted to create a device that would let people accept credit cards immediately instead of waiting a month for a bank to set them up.  He has given small business a true tool, and he continues to create new ideas to help them take payments and grow their systems.
He talked about meeting that day with Jill Drnek, owner of Detroit Human on Cass Avenue. They talked about all things business – how to stay liquid, how to build capital, how to find money to hire new employees. He talked there about Square Capital, a new part of his business that would allow business owners like Drnek have additional funds when they needed it. It's an advance that could be a game changer for startups like this fashionable clothing store in Detroit.
Drnek said the meeting with Dorsey was inspiring in more ways than one. She noted on a Facebook post: "We live in a time where technology has the potential to level the field and success can be determined by the individual rather than traditional constraints. It is a vision of 'everyone wins' that is possible and within reach, we can ALL succeed. This is such a critical message for Detroit right now."
To read a bunch of Techonomy Detroit Twitter posts – including ours! – click here.