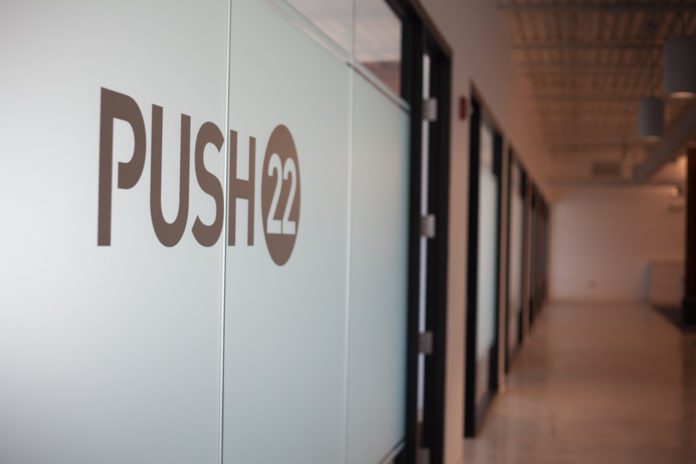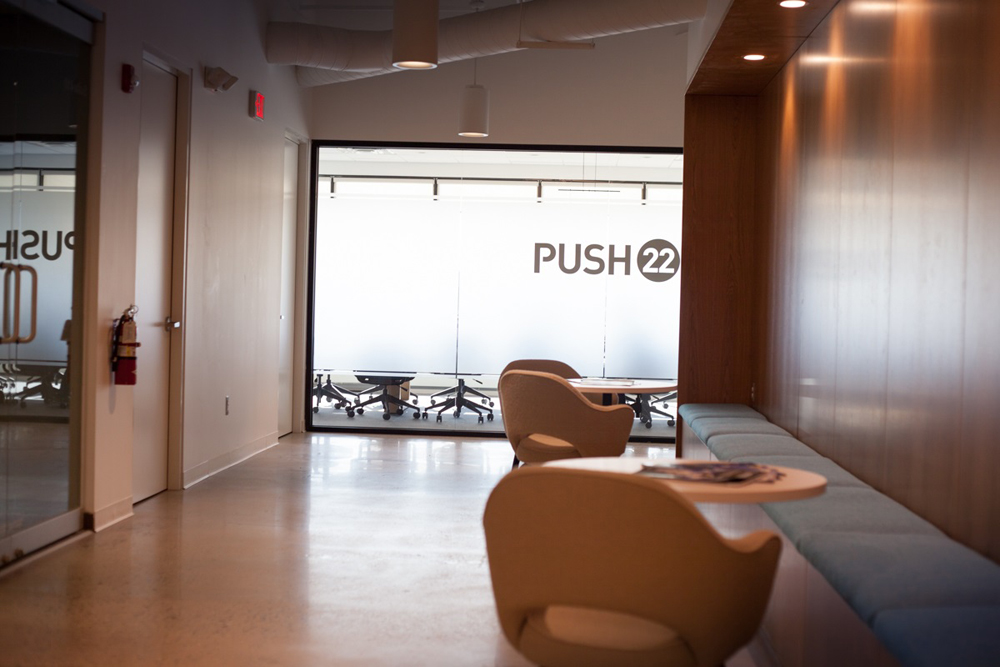 Leaving an office you've enjoyed and moving into a new space can be daunting for any business. Beyond the expenses, there's the growing pains that come with such a large transition.
For PUSH 22, moving away from its enjoyable Pontiac, Mich. offices and looking for a new home in Bingham Farms was bittersweet. But it became sweeter by the day as the innovative integrated marketing communications agency started looking to what they could do with their new space and Patrick Thompson Design.
Now, PUSH 22 is in a cool, urban space that is open with tall ceilings, lots of windows and natural materials. It is situated in a suburban office building, but it has the open concept and raw materials that PUSH 22 was looking for as its new home.
"Moving to more of an open office space has allowed us to be more collaborative, communicate better, and fit better to how we work," said PUSH 22 Partner Michael Verville. "It provides the right amount of private spaces for focusing, phone conversations, small meetings, and brainstorming.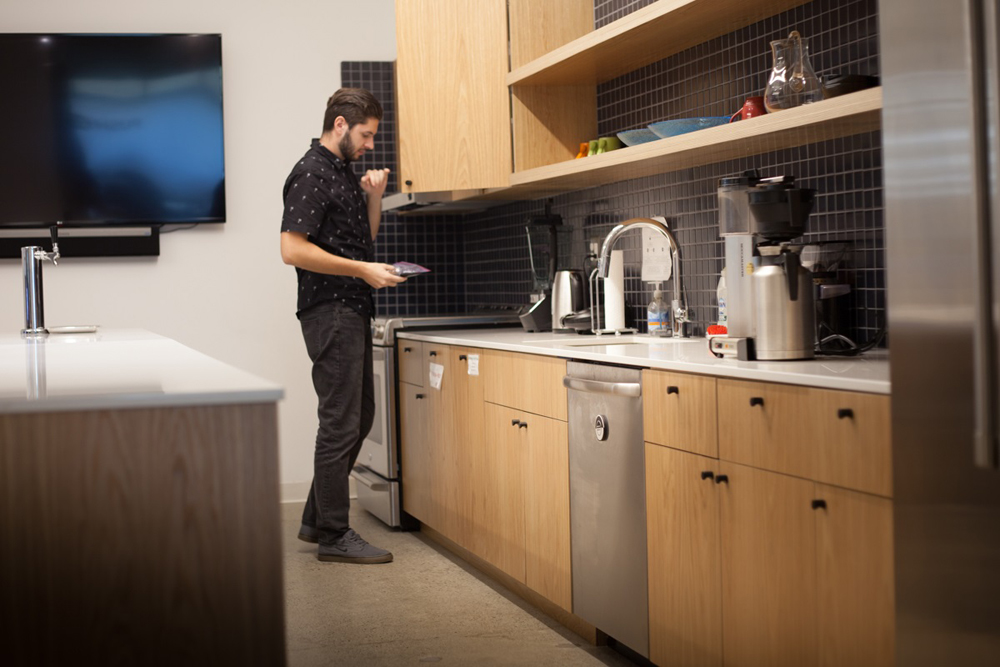 "As well, it fits our culture and environment where we can spend time together eating, talking, and relaxing," Verville said. "Our clients also enjoy it as a place to come to discuss work in a professional yet casual environment. The architecture is both functional and is very modern and hip as well."
PUSH 22 worked with a number of subcontractors on the buildout and the design was by Patrick Thomspon Design. It meets the company's needs in terms of private and public spaces that provide individual concentration as well as collaborative thinking, Verville said. While professional for clients, the 7,500 square-foot space is also relaxed and casual for everyday working for the firm's 21 employees.