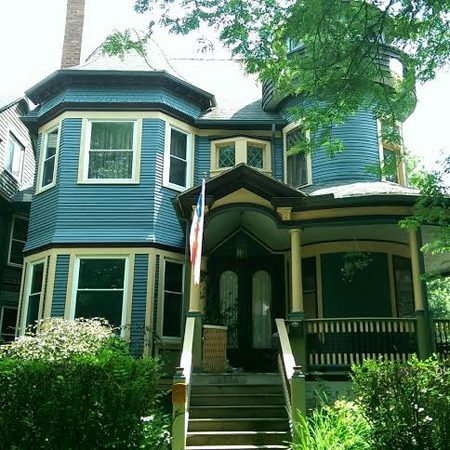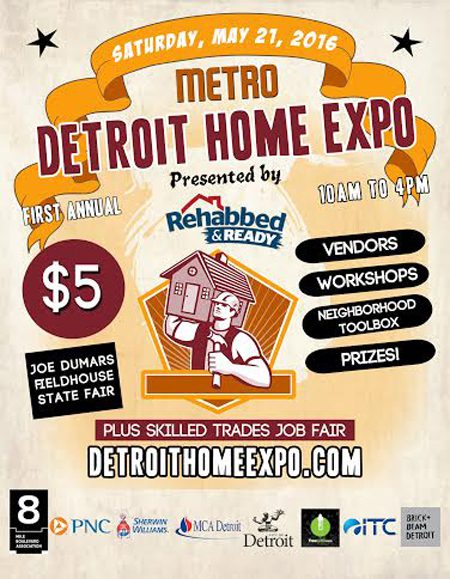 What happens when you combine an idea for a home show with a growing community that takes huge pride in its rehab efforts? It becomes the first Metro Detroit Home Expo.
Presented by Rehabbed & Ready along with the 8 Mile Boulevard Association, the Metro Detroit Home Expo is open from 10 a.m. to 4 p.m. Saturday at Joe Dumars Fieldhouse at the State Fairgrounds on 8 Mile Road. The goal, organizers said, is to gather the local home improvement and decor industry under one roof for one day to connect with the legions of homeowners, building owners and investors working hard to rehab, improve and happily dwell in the region's spectacular housing stock.
Organizers, including Trish White from the 8 Mile Association, wanted it to be affordable, so they kept the ticket prices for visitors low (it is $5) and inexpensive for vendors to participate (only $50). They included small businesses and startup companies to support the local economy. They added government agencies, a collection of non-profit organization and just plain old good people who want to make better neighborhoods.
There are citizen seminars. There is a DIY workshop corner. (Example: A session on how to preserve your windows or, if all else fails, replace them with the Michigan Historic Preservation Network, Building Hugger and Renewal by Anderson of Detroit.) And, because White isn't busy enough, she added a skilled trades jobs fair. White, a Detroit Revitalization Fellow, moved here last July and immediately realize the need for such an event.
"I noticed two things" going on in Detroit, White said. There was "sooo much rebuilding, renovation going on everywhere from family homes to commercial. And as business development director for 8MBA, I noticed a lot of independent, family owned home improvement businesses and suppliers. Why not get them together under one roof for one day?" White said.
"That helps the rehabbers find resources AND supports the local economy. And then I was reading so much about the growing need for skilled trades but seeing the high unemployment so I added a skilled trades job fair too!" White said.
Among my favorite features is the healthy mix of vendors. There are more than 70 large and small businesses, all with strong ties in the metropolitan area to support the local economy. Evidence of Detroit's strong entrepreneur community, the Expo features several incubator graduates such as Building Hugger (Motor City Match), Glass Block Professionals (Goldman Sachs 10KSB) and Motor City Popcorn (Build Institute).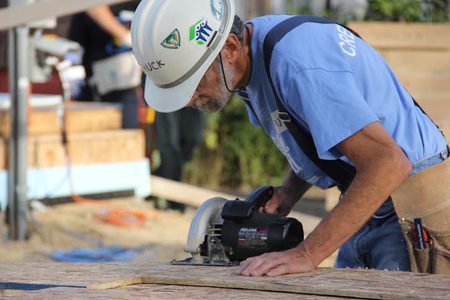 Another great feature is what White calls "The Neighborhood Toolbox." The Expo will also feature a collection of 20-plus community organizations, government agencies and experts that help citizens build the bonds of healthy neighborhoods. One great participant is Habitat for Humanity; the group will be be selling stuff from its ReStore at the Expo.
Finally, to address an issue that many Detroit-area businesses are facing, there is the skilled trades jobs fair. Southeast Michigan suffers from a shortage of skilled trade professionals, a growing demand for the trades, and staggering double digit unemployment. To address this perfect storm, career seekers can meet local employers, unions, apprenticeships and training programs.