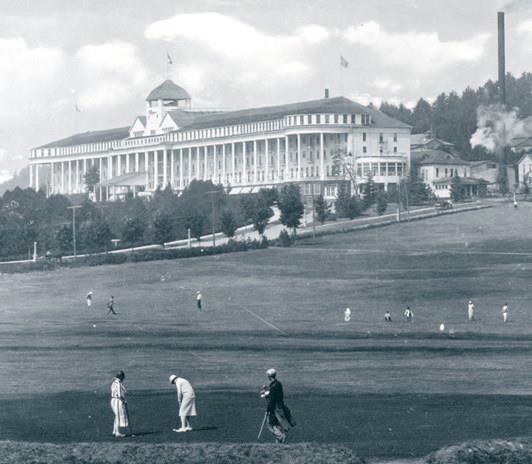 There is something beautiful about old pictures they help you remember not only what was, but what helped shape the world around you today.
That is why the staff at Corp! Magazine are such fans of a social-media phenom known as Throwback Thursday, when people on Twitter, Instragram, Facebook and more post pictures of the past.
There are no rules about how to do it. The pictures can be from last century or five years ago. They can be of your family or your house or your dog. Ideally, you only post one image each Thursday a single, poignant picture of what you used to be compared to what you are today.
So, every week, we plan on sharing our favorite business photos for Corp!'s personal Throwback Thursday. The idea is to highlight what used to exist in these parts and to help us all appreciate the hard work of the men and women who started companies, hired people and kept it going for years. Yes, it's wonderful to honor new startups and entrepreneurs. But you also have to honor the wise souls that sustained us with food, drink, services, products and more every day for decades.
How do you get involved? Send us a photo; we'll post it. Post a photo on your own timeline or Vine. Tag them with #TBT, #ThrowbackThursday or even #Throwback. Add @corpmagazine on Twitter or Instagram. Find us on Facebook and friend or like us. We'll see your stuff and you can see what we find. It's a mutual-admiration society.
You won't be alone. A little online research shows that more than 25 million people participate in Throwback tags; some 43 million pictures have been shared this way. Celebrities do it, and plenty of normal people enjoy a little Throwback. It's a trend we like for so many reasons, and we hope you enjoy seeing the people, places and things that made Michigan and beyond so great.
And, maybe….Just maybe…we'll post a few of our staff from time to time out on assignment when they were cub reporters. That will keep them on their toes, don't you think?