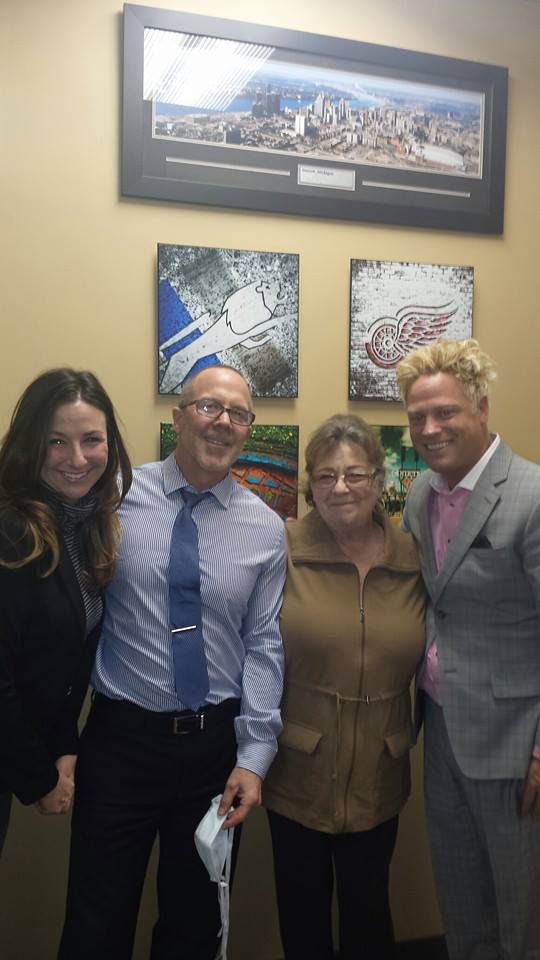 Chad Johnson may be best known for his businesses, Lady Jane's Haircuts for Men and LUV Pedicures and Manicures. But talk to him for a few minutes, and you'll soon find that he considers being a dad one of his most important achievements.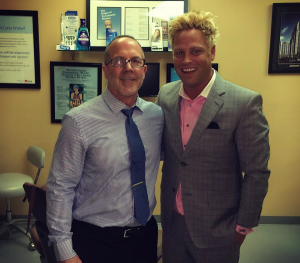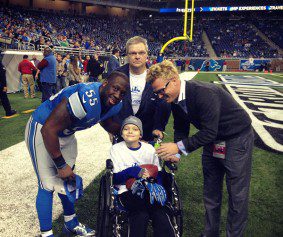 To that end, the father of three started the Wicked Awesome Wishes Foundation in 2013. The foundation grants various wishes to families, children and individuals suffering from financial or health hardships. Its particular focus is programs related to education, the arts, children's health, sports camps and disaster relief.
The Wicked Awesome Wishes Foundation came from Johnson's signature phrase of "It's Wicked Awesome," which became a tagline of sorts for the business. It also is a partnership in many ways as well. Its co-chairs also include Johnson's wife, Jenny, and Lady Jane's COO and President Tim McCollum.
With the quick rise of Lady Jane's as a company – it grew from a single store in 2004 in St. Clair Shores to a powerhouse with more 50 locations today across the United States – the Johnson family and McCollum decided to do something to give back to the community.
"My wife and I have always wanted to start a foundation and last year we were finally able to make our dream of helping others and giving back a reality," Johnson says. "We have always teamed up with different foundations to support various causes in the area, but being able to personally help those that need it is a real blessing. We love Detroit, this is where I started Lady Jane's and LUV so it's great to give back to the people here in the community who have supported our businesses and helped the brand grow."
The Troy-based company's work with the Detroit Lions as its official haircutters also played into the foundation. Last season, the foundation partnered with Detroit Lions' middle linebacker Stephen Tulloch to raise awareness of childhood and breast cancer in Metro Detroit. Through the partnership, Tulloch and Wicked Awesome Wishes made sure a child or family that had been affected by cancer got tickets to attend a game, becoming part of "Team Tulloch."
"It was great to partner with Wicked Awesome Wishes and Chad Jonson this past season. My foundation is focused on helping those in need and those that have been affected by cancer," Tulloch said. "My good friend John, who I played football with in high school died of cancer and then I met Ryan Kennedy (who passed away 2 years ago) while here in Detroit.
"It's important for me to help people when I can, whether it be a day at the game or letting a family get away from the stress of cancer for a day, I want to be a part of that," Tulloch added. "I've met some amazing people here in Detroit through my foundation and community partnerships. Hopefully, we can continue these efforts and making wishes come true all throughout 2014."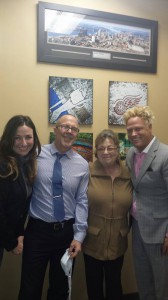 Wicked Awesome Wishes latest wish is a partnership with Dr. Michael Herringshaw of Unique Smiles Dental in Warren, to make a local woman smile again.
This past Christmas, Johnson teamed up with MOJO in the Morning funding their annual "Breaking and Entering" efforts granting wishes to families, schools and organizations across Metro Detroit. Throughout the holiday season many emails, calls and wishes were sent to Lady Jane's asking for help. One email, from local teacher Jennifer Van Sickle, caught Johnson's eye and he was determined to help Jennifer and her mother.
Jennifer's mother, Patricia, is a single mother that raised two daughters in Riverview and always put herself behind the needs of her children. Recently, Patricia has encountered some health problems, particularly with her teeth. Jennifer emailed Wicked Awesome Wishes the family's story and Johnson and his board of directors wanted to help.
Johnson reached out to Herringshaw, who jumped to get the dental help needed that would otherwise cost upward of $10,000. This is an expense Patricia's daughters, both school teachers, are not able to endure. Patricia received a full set of dentures from Herringshaw that eliminated future health risks and gave her the beautiful smile she's always wanted.
"I am so grateful. All of you are so wonderful for doing this for me," Patricia Van Sickle said. "God bless you for your generosity… not just for me… but for all of those lives that you touch."