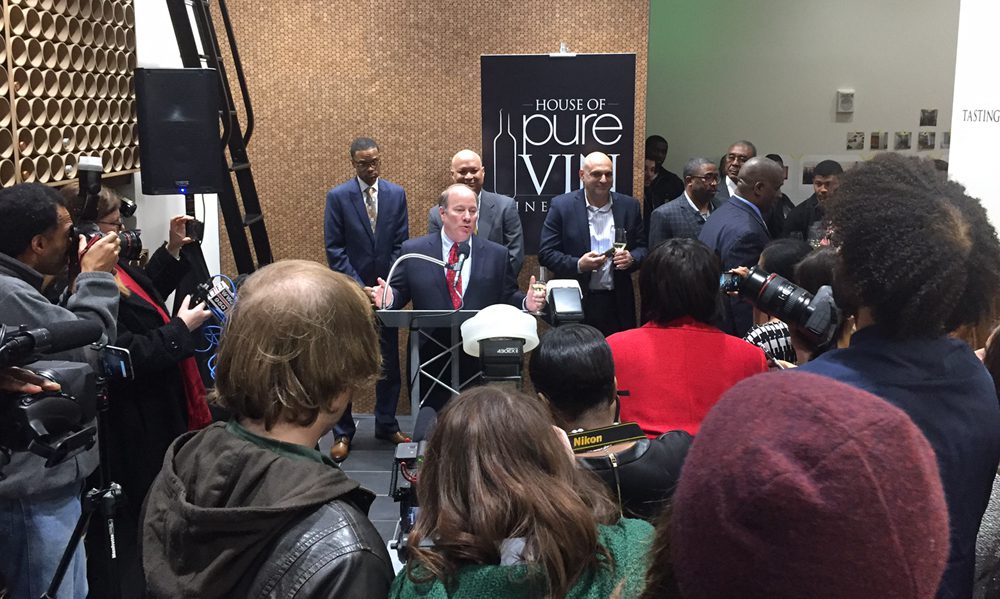 In 2006, Detroit hosted Super Bowl XL and in an attempt to hide how empty some of its downtown storefronts were event organizers had the windows painted so no one could see the blank spaces.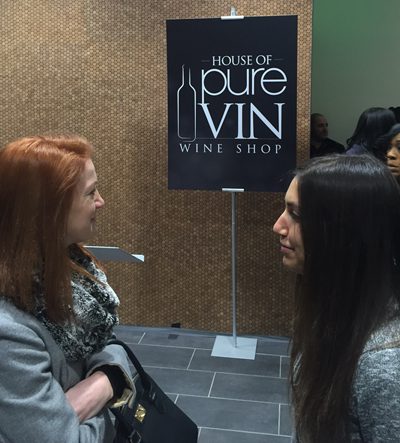 Fast forward to today, and Mayor Mike Duggan recalled that moment with sadness. But that has changed with the addition of many newcomers to Woodward Avenue, the Mayor said Wednesday at the House of Pure Vin Grand Opening and Champagne toast.
The House of Pure Vin is one of the reasons Duggan says he along with business partners including Bedrock Real Estate feel that Detroit is revitalized and growing.
"Detroit is coming back," Duggan said, sharing a toast with House of Pure Vin co-owners Regina Gaines, Terry Mullins and Andrea Dunbar. "This is so exciting."
House of Pure Vin, which is open for business, is a signature retail wine stop featuring made in Michigan wines along with others wines from across the country nationally and international wine estates.
"We are excited to be opening our first wine shop in downtown Detroit. My partners and I want to contribute to the rebirth of Detroit, and this is our way of making a difference," said Gaines, managing partner at House of Pure Vin and Laughter in the Sun LLC.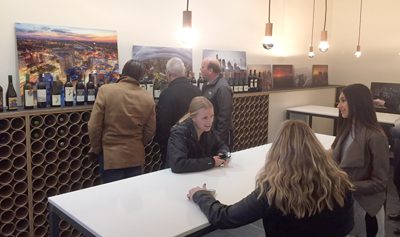 "Wine is one of my passions and I believe Michigan has some of the best wines and wineries in the country," Gaines added. "House of Pure Vin is designed as a sleek retail store that will offer customers an engagement experience from tasting featured wines to education on the types of wines, growing areas and unique tasting notes."
House of Pure Vin has a lot to celebrate. Michigan is the fourth leading wine producing state in the country with 117 commercial wineries contributing $300 million annually to Michigan's economy. Looking for the perfect setting to learn, taste and buy Michigan wines, House of Pure Vin carries nearly 100 wine brands from across Michigan's wine.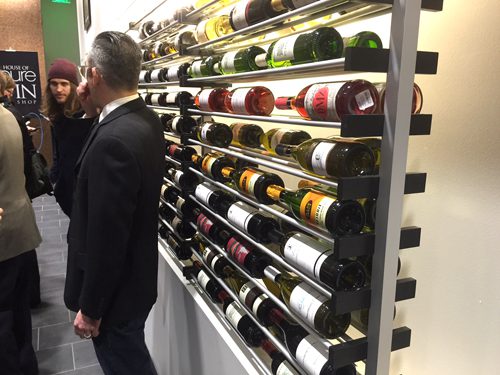 With rows of wine racks, cork walls, sleek artwork and a Champagne tasting room, The House of Pure Vin is located on the first floor of the Lofts at Merchant Row building at 1433 Woodward Avenue in downtown Detroit, a building owned and managed by Bedrock Real Estate Services.
The store's wine stock will be about 4,000 bottles initially, ramping up to 8,000 in 2016. House of Pure Vine also has one staff a Master Sommelier Claudia Tyagi, who is one of 147 individuals with this certification in North American and one of 23 females. Up to 50 percent of the wines will be from Michigan with another 40 percent from around the country and internationally. Some 10 percent of the stock will be Champagne.