There are few real-world events that showcase the power of agility more than the Olympic Games. Whether flying through the air, precariously perched atop a beam, or nimbly avoiding defenders and racing across the turf to put the ball in the back of the net, the ability to adapt to your surroundings by moving quickly and decisively delivers a defining competitive advantage.
At this pivotal moment of time, in the shadow of a historic pandemic and operating in markets disrupted by the turbulence and turmoil of new innovations and fast-evolving expectations, executives and decision-makers in a wide range of industries are recognizing that agility isn't just an asset in athletic endeavors. Enhancing business agility in ways that solve problems and realize strategic outcomes is a defining attribute of successful companies.
From the influence of new technologies to the challenges of new global supply-chain disruptions, flexibility and agility are the secret ingredient to the recipe for sustained success. Decision-makers looking to improve their business agility should begin by recognizing the strategies, priorities, and best practices that will help make them more agile—and should understand how and why that newfound agility applies to different professional circumstances.
How
While every business must chart its own agility journey, there are certain key tactics and characteristics that will increase your chances for a successful transformation:
Greater transparency
Agility depends on transparency. In business, just as in an arena or on a sports field, moving quickly requires vision: being able to see what's in front of you. Transparency means you're able to not only see the obstacles in your path, you can avoid them (even if that sometimes means getting out of your own way).
People power
Agility begins with internal teambuilding. Teams that are informed, empowered and decisive can not only share knowledge and apply insights across formerly siloed departments, but they can also overcome common obstacles like a lack of resources, limited skillsets, or insufficiently autonomous decision-making power. Take fear of failure out of the equation and empower your teams with capability and the authority to make impactful changes.
Consider culture
Company culture is driven by agility. Organizations need the ability to navigate the whitewater rapids of business or the surrounding environment when those rough waters occur. Embracing a culture of agility allows teams to collaborate across organizational boundaries with ease, flexibility and speed, leading to immense internal and external customer value. With an agility mindset, teams embrace change readiness, innovative thinking, nimble learning, inclusive collaboration and psychological safety—all essential to providing leverage and navigating rapidly evolving situations to stay relevant.
Try and try again
Use those teams as opportunities to test and experiment with different methods for performing the work. Provide teams with priorities that allow them to optimize delivery of their work and promotes the freedom to develop solutions unhindered by constraints. Most importantly, allow everyone to learn from your successes and failures. Real-world examples of what works and what doesn't not only resonate, they motivate.
Be patient
Becoming more agile takes time. Established tradition and ingrained institutional inertia can be stubborn. Build methodically and across departments, remembering that sometimes to go fast you must go slow. Change can be messy, and progress isn't always a straight line. Unanticipated changing conditions and frustrating false starts are not unusual.
Eyes on the prize
Remember your why. Agility isn't the goal, it's a way to achieve your goals: to more efficiently produce and distribute products, deliver service, and adapt to shifting markets or consumer preferences. Keep core business values and value-driven business outcomes top of mind at all times.
Follow the leader
While specific tools and technology solutions can vary from one company to the next, great leadership is a critical constant. Strong leaders set a tone, articulate a vision, and model necessary change. They don't just rhetorically ask how are we changing, they are constructive and specific, helping to identify key metrics and looking for concrete steps to move the process forward.
Why
One of the most exciting things about the power of business agility is that it is universally beneficial, benefitting an extraordinarily wide range of businesses and industries.
For an insurance company struggling to keep pace with digitally savvy competitors who offer superior customer experience, agility means pivoting to deliver new and user-friendly ways for their clients to access and make changes to their policy, or to pay their premiums with a minimum of fuss and hassle. For a manufacturing company failing to leverage the power of in-house technology assets, agility can help transform the IT department from a glorified help desk to a synergistic asset that can help the organization use systems and software to reduce redundancies, eliminate waste, and operate leaner and more efficiently. And for an automotive supplier, agility can be the key tobecoming more responsive to global markets and more resilient in the face of supply chain disruptions. We see these recurring themes and similar principles across industries. We also see the same sobering outcomes of failing to become more agile: that being slow-to-market with changes can be not just damaging to a company, but fatal.
While it might not be rewarded with an actual gold medal, successfully implementing a business agility strategy does confer its own lucrative rewards. Decision makers who can navigate this journey to a newly agile space will find that their companies are not only better equipped to meet the challenges of today but are positioned to make regular appearances on the medal stand for many years to come.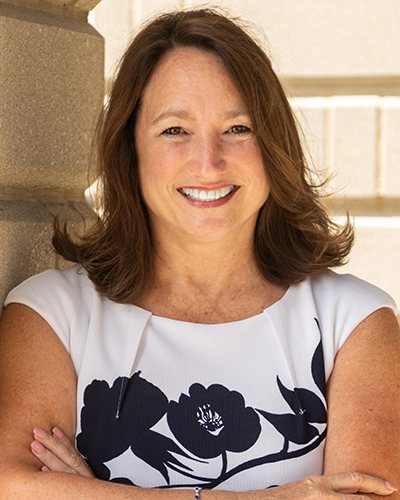 Cheryl Strait, National Practice Lead, EPM at Centric Consulting, is a transformational leader with international consulting firm Centric Consulting. Strait is actively involved in managing, leading, planning and participating in all facets of Enterprise Program Management.