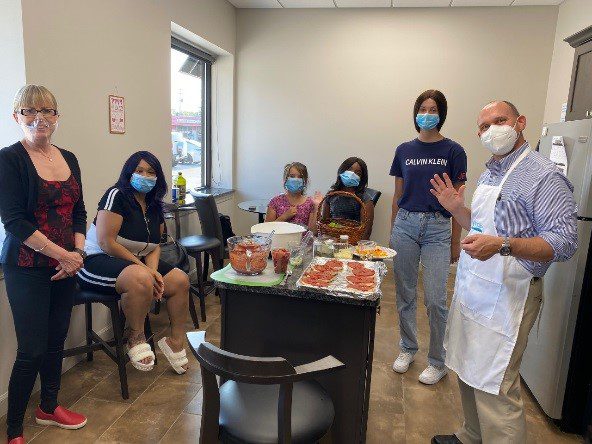 Maggie's Wigs 4 Kids of Michigan, a local nonprofit that provides wigs and support services to children experiencing hair loss between the ages of 3 and 18, hosts its 18th annual fundraiser Friday, Sept. 17, from 6-8 p.m.
The virtual event will be streamed online (guests will get a link when they purchase tickets).
Maggie's Wigs 4 Kids of Michiganis a non-profit organization that relies on the kindness & generosity of caring individuals in the community. Your donations help us provide our wigs & support services to kids and families in Michigan at no charge.
The 18th Annual Virtual Galais Maggie's Wigs 4 Kids of Michigan signature event in celebration of the children the group serves and and is its largest fundraiser. By purchasing a $100 ticket, you are showing your support for kids in need.
Contribution sponsor a Garden Party for wig recipients at a $50 value, a Pre- Gala Raffle Ticket at a $10 value with a chance to win $1000 and sponsor nine wigs for children, and $40 in raffle tickets with 30 chances to win raffle baskets of your choice.
Guests can purchase tickets online at www.wigs4kids.org; call (586)-772-6656 or buy them in person at the Wellness Center.

For those who would like to watch the event, this year we are offering a free watch ticket; which grants admission to the live stream and access to the silent action only.
Founded in 2003, Maggie's Wigs 4 Kids has served over 5,000 children referred by hospitals, dermatology clinics, pediatricians and burn centers.