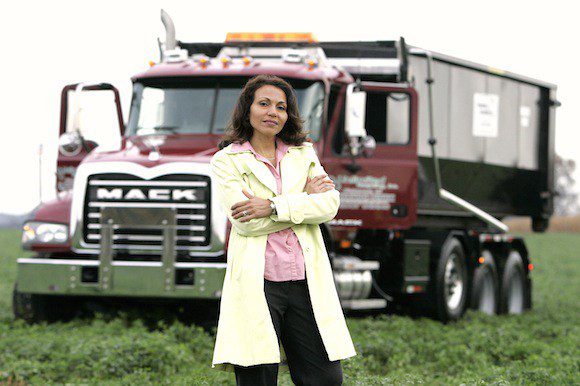 Richmond, Mich.-based Unlimited Recycling, Inc. has become an industry leader in innovative solutions for waste management.
And now other organizations are beginning to sit up and take notice.
URI, led by CEO Maria A. Marin, an immigrant from Nicaragua, is one of eight teams selected by The Michigan Department of Environment, Great Lakes, and Energy (EGLE) NextCycle Michigan initiative for the Foods, Liquids, & Organic Waste Systems (FLOWS) Innovation Challenge.
URI was chosen by EGLE to participate in an accelerator program to scale organic collection services in Southeast Michigan. Currently, Unlimited Recycling, Inc, leads the effort in Metro Detroit to ensure that organic material, such as food, yard and agricultural waste, are composted rather than ending up in plastic bags in a landfill.
URI is a "One-Stop-Shop" company specializing in waste management and recycling services for commercial, industrial, governmental and institutional customers. Incorporated in 1999, Unlimited Recycling has serviced building management companies, Tier I and II suppliers, hospitals, school districts, municipalities, and federal government departments.
How successful was 2021 for Unlimited Recycling, Inc.? Consider:
Revenue — $347,941
Tons diverted – 1,706.23 tons.
CO2 reduction: 1,046.06
Conserved: 00006%
Marin said she recognized the benefit of adding food composting to URI's services during a visit to a food composting farm nearly a decade ago. "Almost 10 years ago I had an opportunity to visit a food composting farm and I realized food composting had to be added to our services — composting was not offered by anyone else in the (recycling) industry," Marin said. "Since then, Unlimited Recycling has developed a profitable and attractive compost recycling program and have acquired customers, including Bosch, LinkedIn, Google, The Renaissance Center and Cranbrook to name a few."