Having your own business has many benefits, one of which is you can decide to take on projects that are meaningful to your company and your beliefs.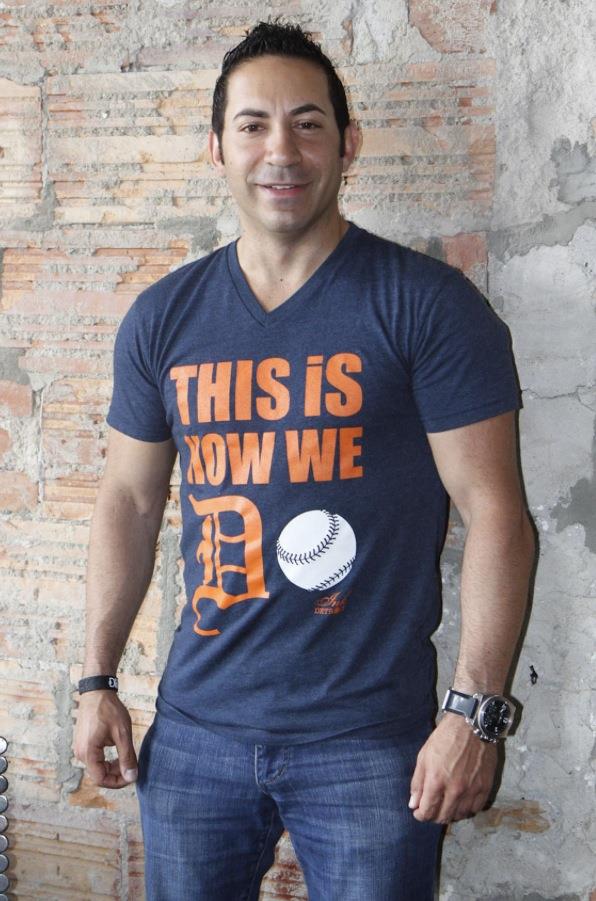 For Ink Detroit Co-Founder Steve Mansour, his new partnership with the Children's Hospital of Michigan Foundation accomplishes exactly that. Sure, it's great that his Detroit-based clothing company puts a few more t-shirts on Metro Detroiters as part of the new project. More importantly to Mansour, it puts money in the hands of people helping children.
Ink Detroit worked with the Children's Hospital of Michigan Foundation to design a specialty themed shirt that will be sold online to raise money for the foundation's "Dream. Hope. Discover" campaign.
Children's Hospital of Michigan Foundation publically announced the official launch of its $2 million "Dream. Hope. Discover." campaign in June at Children's Hospital of Michigan DMC. The two-year initiative, which began in 2013, is a commitment to advancing life-saving pediatric research, supporting community outreach and improving young people's health.
"We are extremely excited to partner with the foundation and this amazing campaign," said Mansour. "This concept started with a gift design for their auto show After Glow party and after learning more about the foundation and seeing everything they do here in the Metro Detroit area, I really wanted to step up and to more to help raise funds for this campaign."
Some background: Ink Detroit was established in 2005 by Mansour, a veteran of the garment trade, and Paul Marcial, a landscape designer/graphic artist. Ink Detroit's mission is to find high quality T-shirts and fashionable garments and embellish them with Detroit Style, Detroit Love, Detroit Humor and Toughness that Motor City natives can wear proudly like a badge of honor. Ink Detroit creates and offers stylish, quality Detroit-themed apparel that can be enjoyed by all.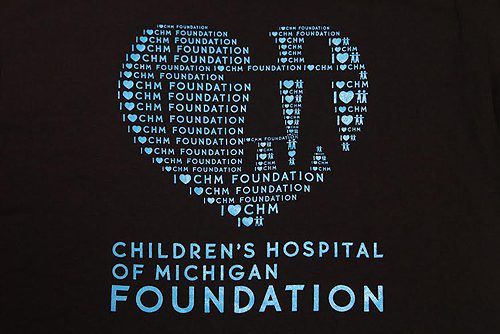 Over the past 5 years, Ink Detroit has helped numerous charities raise funds for various reasons by creating cool shirts and bracelets. Mansour and Marcial say they are very proud of their partnerships with local organizations and their commitment to improving the well-being of others in the city of Detroit.
The newly designed shirt will be available online for purchase and 20 percent of the sales of all Children's Hospital of Michigan Foundation tees will be donated to the "Dream. Hope. Discover." campaign.
The campaign is called "Dream. Hope. Discover" because that's what courageous children and caring, enterprising physicians do every day, foundation officials said.
Established in 2003, the foundation is dedicated to advancing the health and health care of the children of Michigan by raising philanthropic support for pediatric medical education, groundbreaking pediatric research, the prevention of childhood diseases and injuries, and to advocate for children and their safety.
The Foundation granted more than $6.3 million in 2013 for these important community initiatives. The foundation is an independent foundation governed by a 24-member community board of directors, and is recognized as a 501(c)(3) charitable organization.
"It is great to be able to partner with business owners that have a passion for children and are dedicated to making a difference in the lives of children," said Tony Werner, president and CEO of the Children's Hospital of Michigan Foundation, said in a statement.  "When you purchase a shirt from Ink Detroit, you are helping us get one step closer in reaching our goal of helping children."
To purchase the shirts visit www.inkdetroit.com
To stay up to date with the CHM Foundation, like the foundation on Facebook or visit the website at www.chmfoundation.org.