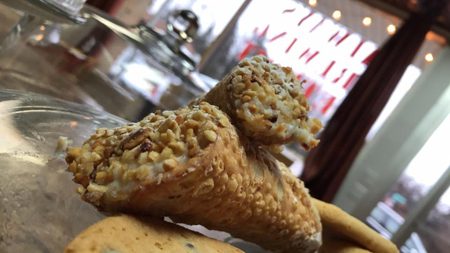 There are days when you need another space to work outside of your office. When it comes to space to type, talk or meet, there are few places better than a local coffeehouse.
Having a favorite coffeehouse is essential to not only getting that all-important caffeine boost, it also can serve as a place for impromptu interview, a great meeting place or a sanctuary where you can finish off that stubborn project with a warm beverage and a tasty treat.
Here are some of Metro Detroit's best coffeehouses where working is welcomed.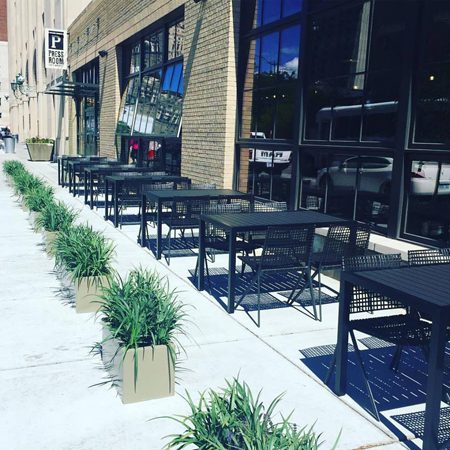 Press Room Cafe: Located in the Bedrock-owned Detroit News Building at 615 W. Lafaytette, the new Press Room Café offers an upscale, quality, quick dining experience featuring Italian fare as well as an upscale premium grill, salad and soup program operated by Eurest. This new hot spot, which opened its doors to the public on April 19, features food stalls including two Mercato by Fabio Viviani stalls, which offer Napoli-style made-from-scratch pizzas and a variety of authentic Italian paninos. Best of all, it serves Intellgentsia coffee featuring Avalon Bakery pastries and other scratch-made items.
Always Brewing Detroit: This Detroit coffeehouse has a friendly vibe that radiates throughout the space, its food and beverage offerings as well as its events. Whether you come for a cup of Joe, the blessing of the bicycles or to see the local artwork on the walls, there's always something to see or do at Always Brewing. There is a variety of local eats and drinks as well to try, such as Eli Tea and Chazzano Coffee Roasters.
Caffe Far Bella: You know when you see a large community table at the front of this St. Clair Shores coffeehouse that you've found a work-friendly haven. Caffe Far Bella knows how to appeal to people of all ages and meeting needs with its relaxed seating, which includes comfortable chairs, cozy nooks with tables and larger meeting tables where groups can sit together. The menu is varied from soups to sandwiches to sugary treats. Plus, there are lots of local favorites in stock, including Better Made potato chips and the café's famous s-shaped cookies.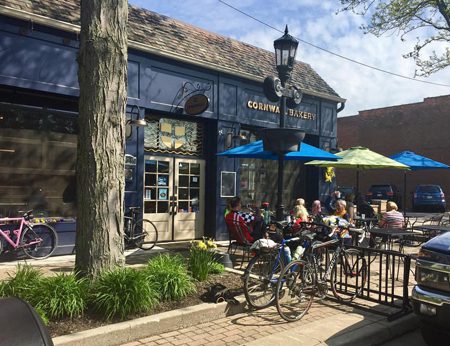 Cornwall Bakery: With the weather warming up, it's great to have indoor and outdoor meeting options. That is where Cornwall on the East side in the Kercheval district of Grosse Pointe Park fits in. The open, airy shop is known for its fresh bread, fun baking classes and friendly atmosphere. People with laptops are welcome to linger at its tables, to eat with co-workers at one of the many tables or check out the outdoor seating space.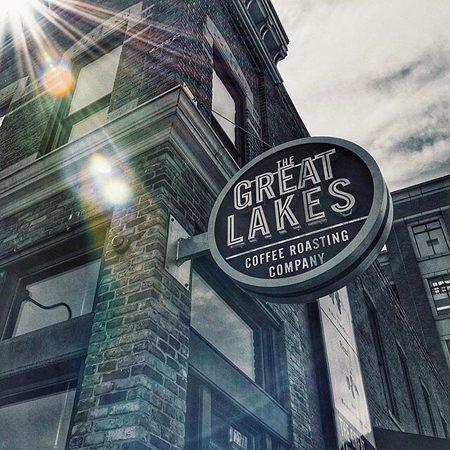 Great Lakes Roasting Company: With two locations – one in Detroit along Woodward and one in Bloomfield Hills, there is a space for everyone at this beloved coffeehouse. The open area for seating as well as the bar beckons kids, families, office workers and meeting planners across Metro Detroit. The bar is a great spot to sit back and watch the coffee in the morning and drinks at night be made. The open seating area features smaller tables for people working on the next Great American novel as well as larger community-style seating for larger meetings.
Roasting Plant: If you are intrigued by robots, computers or watching machines at work, then the Roasting Plant in Detroit or Dearborn is ideal for a morning treat. There are so many gizmos at work here making the coffee that everyone will be fascinated. The space is like a modern coffee maze with beans, roasting facilities and coffee grinders seemingly everywhere. You can watch as your cup is made right in front of your eyes in a way that makes coffee seem more like an exotic experience. Plus, there are great drinks of all kinds – with and without caffeine – on the menu for all to try.