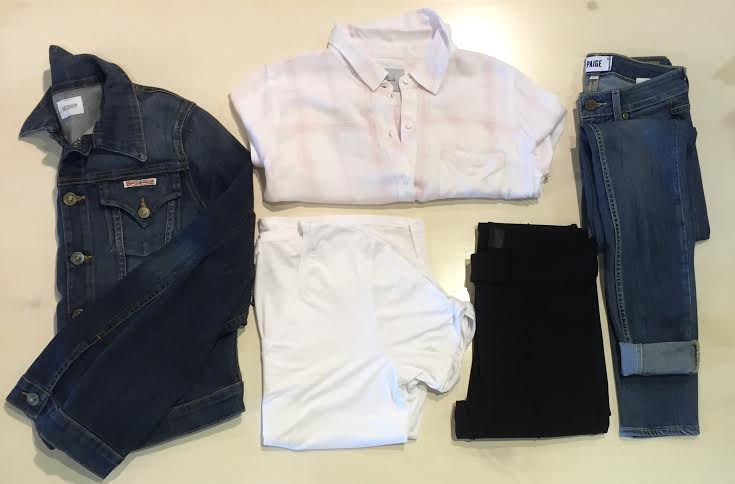 Ariana Carps of Rear Ends is a second generation entrepreneur and a retail expert in women's fashion. And one of the most common complaints she hears from friends and customers is how empty their full closets seem to feel.
And the one thing she tells people is: You need to have some staple pieces to work with in your everyday wardrobe.
"People always walk into the store and ask me, 'What can't I live without?' There are a lot of items that make it easier to get dressed in the morning but nothing is quite as important as these five pieces," Carps said.
Rear Ends is a premium denim retailer and casual women's clothier.  Carps' parents opened the original location in West Bloomfield, Mich., more than 37 years ago.  Just this past fall, the family opened Rear Ends second location in Bloomfield Hills. So she has seen and heard pretty much everything when it comes to clothing.
Here are Carps' suggestions for a strong starter wardrobe:
Basic Jeans: Obviously I would say that. It's hard for me to pick just one jean to be a wardrobe staple but, if I must choose, it would be an ankle length skinny. This is the perfect style to go with all of your shoes- boots and booties, sandals and flats, but NO running shoes. Find a pair you can cuff to easily turn them into a capri.
The Best White Tee: This doesn't mean you should run out to buy a five pack of Hanes from Target. Find a high quality, dressier white tee to wear under blazers or on its own. I lean towards rayon because I can dress them up a little easier.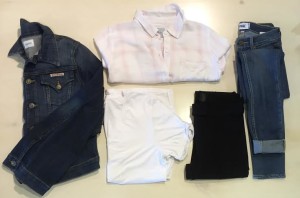 Button Down Shirt: Pick one that fits your needs. It could be a black or white dress shirt, something in a simple pattern, denim, or plaid. Be sure to choose the one that you can see yourself gravitating to twice a month instead of twice a year.
Black Pants: As much as I love a casual lifestyle, we all need to be grown up every once in a while and a perfect black pant does the trick. But, if I'm being totally honest, my black pants are black jeans 90 percent of the time.
Non-Outerwear Jacket: Whether a jean jacket, black blazer, army jacket, tweed, or something else, find a piece to bring all of your other staples together. This will add a finishing touch to any look.