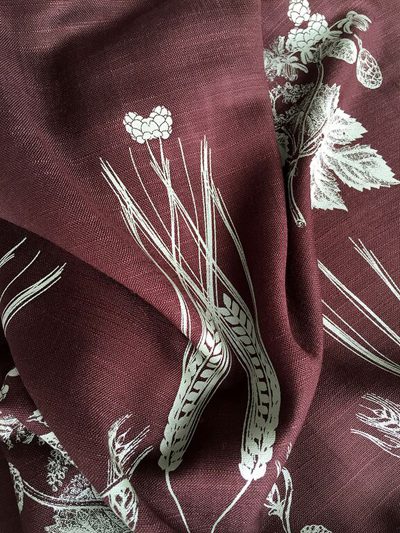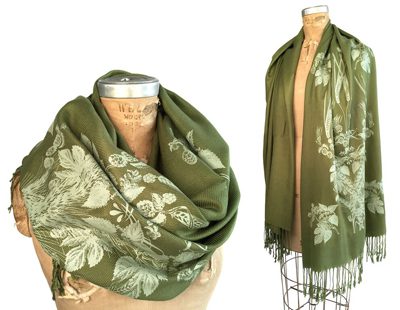 Office fashion, if one tries to say it kindly, suffers a bit when people look toward fall and leave their bright summer colors behind.
That is why these new scarves and pashminas from Cyberopix in Detroit have created a buzz, so to speak. The custom design house's new beer-themed products are fun, fashionable and bring a hint of style to any business setting. They start conversations and bring a touch of whimsy to everyday dressing, if we say so ourselves.
The design, according to mastermind Bethany Shorb, is both elegant and dramatic. The graphic is based on the hop plant itself, echoing its natural colors and the sudsy elixir it provides. Picture hues of sage, gold, espresso and olive. Ideal for the fall, Octoberfests and more.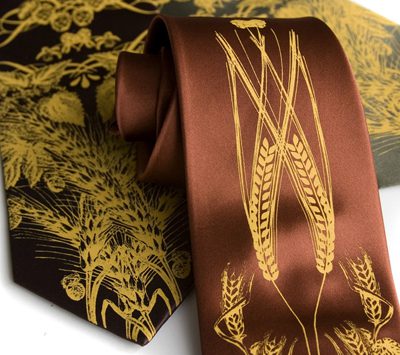 The scarves and matching pashminas are an alternative to ties as well, notes Shorb. They work well with any outfit and can be dressed up or down, depending on the occasion. The scarf comes in two weights as well. There is one all-season linen-weave in many color options as well as the traditional weight pashmina, which is a bit fuzzier and warmer. The graphic is large with the print measuring about 16 by 25 inches from one end.
In case you want to match for a special occasion or have an office husband or wife that likes to coordinate, there are the Cyberopix beer ties, available in microfiber as well 100 percent silk. There's even a kid-sized version that comes in a clip-on style for beer-themed events or weddings. And if you want to go whole hob, there's even coordinating pocket squares, self-tie ascots and more.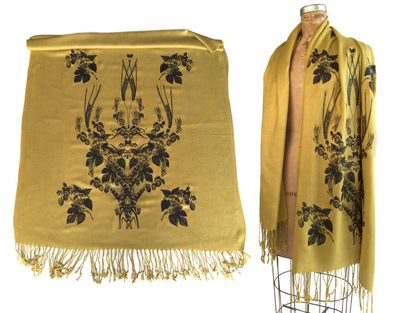 Having visited the Cyberopix lab near Eastern Market, there is no doubt about the quality and creativity of these products. And if you want something new or different to add to your wardrobe, Shorb and her team can create a custom color or print as needed. The Detroit lab has more than 74 fabric colors, more than 100 printing inks and an open mind.