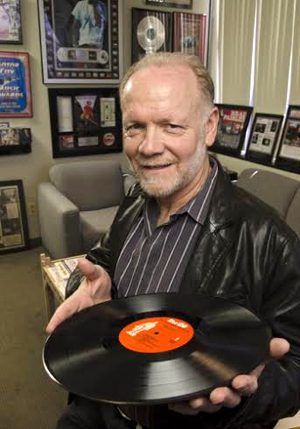 As a business person, you need to keep learning and growing. But finding ways to do that can be difficult in the hustle and bustle of everyday life. That is why networking events that add a component of education are ideal in many ways.
If you are looking for a way to blend new ideas with new people, then you've got to check out The Business of Art, a program sponsored by The Alumni Office of Wayne State University's College of Fine, Performing and Communication Arts. Don't worry – you don't have to be a WSU alum or an artist to attend. No matter what your background is, you'll learn something at this unique event.
Artists and Art Advocates will discuss how artists can best market themselves, attain business skills and become more successful at The Business of Art from 6-9:45 p.m. Aug. 14, at Wayne State University's Old Main Building in Detroit.
"Detroit has a deeply rooted entrepreneurial spirit. But in the past our artists have not always been recognized as entrepreneurs nor have they been expected or encouraged to have entrepreneurial skills. Today's more competitive playing field necessitates approaching art with a more innovative approach," said Matthew Seeger, Ph.D., dean of the College of Fine, Performing and Communication Arts at Wayne State University.
"We are excited to provide our alumni and the community-at-large with opportunities to connect and the necessary tools to promote their own art-based entrepreneurial pursuits," Dr. Seeger said. "The Business of Art panel discussion provides an opportunity for our alumni and others to build on Detroit's tradition of arts entrepreneurship."
Sponsored by The Alumni Office of Wayne State University's College of Fine, Performing and Communication Arts, this event will present discussion about a topic frequently on the minds of modern artists. The panelists are members of Detroit's vibrant creative scene. They are:
Bridget Russo-Gottlieb (Moderator) – Russo-Gottleib directs Shinola's marketing efforts. Her fashion industry background includes projects with Ali News and Bono at Edun, a company committed to reducing poverty on the African continent. She also ran her own company, Passion Projects Consulting, which focused on fashion ventures with a philanthropic angle.
Howard Hertz –Hertz is one of Detroit's most notable entertainment attorneys, having represented clients that include Eminem, George Clinton, Russell Simmons, The Romantics, Marilyn Manson, O-Town, Pantera, Marcus Belgrave, The Go, Mike Posner and Atlantic Records. Hertz works with clients on contract negotiation, litigation, intellectual property, entity formation, and estate and tax planning.
Cecelia Sharpe – Cellist Cecelia Sharpe is an active freelance musician performing with artists such as Jessica Care Moore, Stacey "Hotwax" Hale, Nick Speed, and Insite the R.I.O.T.   Performances also include headlining Dally in the Alley with Invincible, opening for Erykah Badu at The Masonic Temple with Monica Blaire, and an abstract solo cello performance with dancers at The N'namdi Art Gallery.  She is also an educator and the founder of Urban Stringz.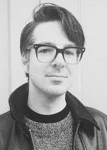 Jon Dones – Dones is the founder of Studio Teal. One of his personal goals and driving motivations in life is to be a legendary diplomat between creativity and business.  His professional trajectory has touched photography, art and film production, fashion, art direction, publishing, dee jaying and organizing events. But the thread that runs though all of these has been his disposition and mindset toward taking broad conceptual ideas or business objectives and turning them into creative and strategic executions.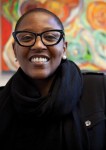 Jocelyn Rainey – Rainey holds a master's degree in art from Wayne State University and she is a dean of instruction at Wayne County Community College District.  A painter and a sculptor, she is also the founder of Found Art in Odd Places 313, and jRainey Gallery. Rainey also founded and runs a non-profit community art program called Finding Mona Lisa.
The panel discussion, "The Business of Art," will take place in the Schaver Music Hall and the Elaine L. Jacob Gallery in Wayne State University's Old Main Building.  Guests are asked to enter at the 480 West Hancock Street entrance between Cass Avenue and Second Avenue. Doors open at 5:30 p.m. and attendees can enjoy the exhibition Sculpture X Symposium in the Elaine L. Jacob Gallery until 8:00 p.m. The panel discussion runs from 6-7:30 p.m. The event will be followed by a Networking Street Party at 7:45 p.m.  The event is free and open to the public. Refreshments will be provided.
Self-parking is available for a small fee at the Corner of Cass and Hancock, at Woodward Parking on Cass across from the Hilberry Theatre, or metered parking along nearby streets.