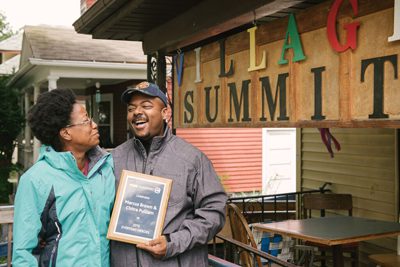 An Everyday Hero, by definition, is someone who is changing the world a little bit every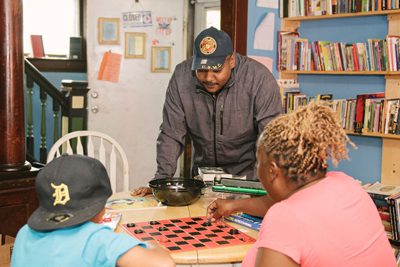 day. They're making their mark with consistent small yet important acts.
That is why people like Marcus Brown and Chitra Pulliam received recognition recently for their work as Lansing's Everyday Heroes. The couple runs a non-profit neighborhood center called Village Summit, and it is definitely making its mark on the community and thereby the world.
They received the "Everyday Hero" award from Free Country, a brand that honors people who are working hard to improve the world one act at a time. They recognized Brown and Pulliam with a plaque and some of Free Country's activewear.
The brand recognized the duo's "humble and generous effort" in running Village Summit, which helps youths in the area build bonds through service and volunteerism. Village Summit also offers tutoring and mentorship, and even has a community garden that provides fresh product to local residents.
Since late July, Free Country has released a series of Everyday Heroes on its Facebook page. Heroes have respectively included, a mother who was her son's biggest supporter on and off the court leading him to become a renowned NBA star, a middle school football team giving their disabled teammate a chance to score a touchdown and a man born without arms and legs whose determination enabled him to become a NASCAR designer. Believing that anyone can be a hero, Free Country is asking its fans and customers to share stories of people in their communities who are Everyday Heroes.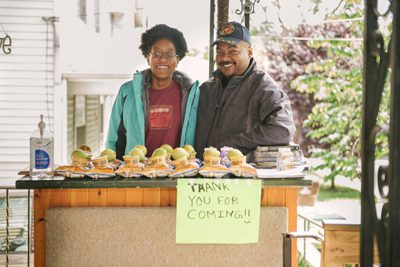 Established in 1990, Free Country was founded by Ira Schwartz, an avid skier who sought inspiration from his own active lifestyle. From the beginning, Ira had a vision to create authentic outerwear with a not-too-serious attitude that people will have fun wearing. Joined by his wife Jody in 1994, Free Country has established its brand through its collections of men's, women's and children's outerwear and activewear.
Marcus Brown and Chitra Pulliam are inspiring people – here's a little Q&A to prove it.
Your work with Village Summit has been amazing. What moved you to get involved in your community?
Marcus: Growing up in the Detroit area and witnessing the struggles of an economically depressed neighborhood moved me to want to start helping my community. While we've raised kids of our own, we saw that many other children didn't have access to the same opportunities.
Chitra: Marcus has always felt an urge to give back, and when the house next door became available, we jumped at the opportunity to purchase it and Village Summit was formed.
What has the experience been like so far?
Marcus: Starting Village Summit has truly been a learning experience. I come from a Marine Corps background, which instilled a sort of "heroic" nature in me. I've always been the one helping others and making sure they are taken care of. Running the facility has taught me that giving others the opportunity to better themselves and take responsibility for their own well-being can be just as rewarding. Reciprocity and pulling your own weight is a key part of Village Summit family.