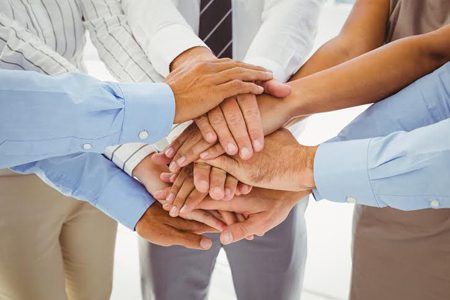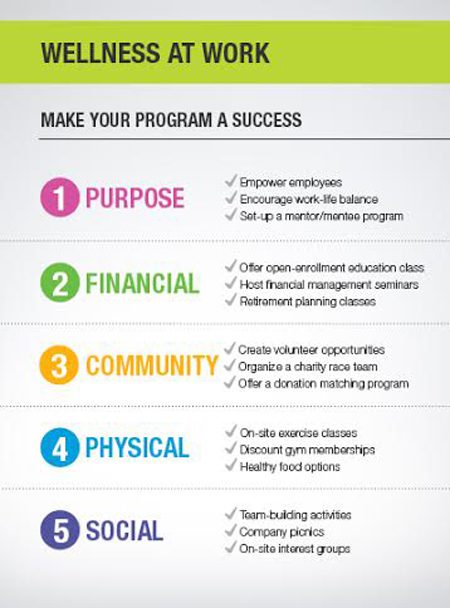 Ask any human-resource manager and they'll likely agree: Having an employee wellness program is one of the best investments their company has made. Wellness programs can help employees engage in their health care and provides ways to be healthier, happy and more productive.
But where do you start and how do you ensure the program will have a positive impact on the well-being of your employees and your company's bottom line?
Kandi Lannen, director of wellness for Priority Health, recommends that before getting started assesses your company culture and readiness for engaging employees in programs. Next, assess where, what and how your employees want to engage. There are simple assessments and surveys that can help you collect this information. Promoting better health is a fundamental investment in your company's most valuable asset – the people – and can help with recruitment and retention of top talent.
Here are five helpful tips to get started:
1.    Get leadership involved. Studies have shown that the most successful wellness programs are those that top leadership supports and participates in. Start by sharing these OfficeVibe.com employee wellness facts with your leaders:
•    Medical costs fall by about $3.27 for every dollar spent on a wellness program.
•    Companies that implement wellness programs have 28 percent reduction in employee sick leave and 26 percent reduction in medical costs.
•    80 percent of Americans work in jobs that require little or no physical activity.
2.    Involve employees in the program planning. This is important for two reasons: Giving them a clear role you want them to play makes it easy for them to demonstrate their support. Your employees will feel a greater sense of buy-in and are more likely to participate in future wellness activities.
3.    Make it fun. Wellness activities provide opportunities to have fun, connect with others, relieve stress and get a workout in during the work day instead of before or after work. Engagement will be higher by providing opportunities for employees to be social. Participate as a company in a community race and tie in a training competition. If it's a 5K walk, for example, have people log the miles they walk leading up to the race and award the top three contenders. Maybe offer outdoor lunchtime yoga on site. Or you could host a stair climbing competition, encouraging employees to take the stairs and track the amount they climb over a given period. Most important, don't forget to ask employees what is fun to them.
4.    Use incentives wisely. Incentivizing employees as part of wellness programming can be helpful for participation, but larger rewards do not always lead to better health outcomes. You will want to consider the timing of the reward. The closer the reward is given to the completion of the activity the higher participation will be. Also, try combining an extrinsic reward (like money) with intrinsic motivators (like a sense of accomplishment) to appeal to more employees.
5.    Track progress and share with employees. It's important to track overall results so that you can make informed decisions about future programs. Consider pulling out snippets of the data to share with employees, such as "The company collectively walked 200,000 steps – let's make it 300,000 next month!"