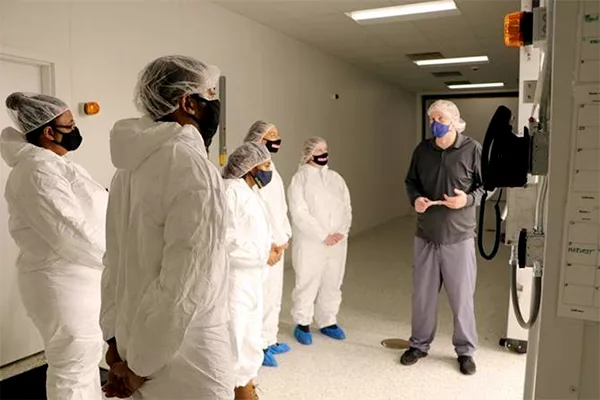 GRAND RAPIDS, Mich. — Grand Rapids-based cannabis company Fluresh provides a year-to-date report of its community impact initiatives, all part of the company's commitment to being an engaged ally for positive change in West Michigan.
Fluresh is a leading, vertically integrated cannabis company that cultivates, processes and sells across Michigan. Fundraising campaigns and community engagement are part of Fluresh's targeted efforts to support equity and growth in the West Michigan community.
A few notable initiatives from 2022:
LincUP: In January, Fluresh distributed $20,000 to LincUP.
Ukraine Relief: In May, the company raised an impressive $91,500 to support relief efforts in Ukraine.
Grand Rapids Trans Foundation, Grand Rapids Urban League, Community Against Police Brutality, Black-owned businesses: In June, Fluresh raised $9,210, dispersed between the Grand Rapids Trans Foundation, Grand Rapids Urban League, Inc., Community Against Police Brutality and several local black-owned businesses in West Michigan.
49507 Project: Fundraising efforts in July brought in $16,000 to support The 49507 Project by The Diatribe, a community art project led by Black, Brown, and Queer local youth.
In addition to fundraising to support local organizations, Fluresh provides opportunities for employees to volunteer within the community. For example, Fluresh employees dedicated 49 hours of volunteer time this summer during "It's My Park Day" to clean up Joe Taylor Park in the city's Baxter Neighborhood.
Employees are also provided opportunities to civically engage by partnering with local political action organizations to gather signatures and register citizens to vote. Most recently, Fluresh partnered with the American Civil Liberties Union to collect more than 300 signatures in two days, to protect reproductive rights in Michigan.
While all these efforts touch on all parts of community growth, Fluresh Vice President of Marketing, Sarah LaFleur, is especially excited about Fluresh's Five Accelerator mentorship program, launched in late 2021. The program aims to provide skill, knowledge, and access to the cannabis industry to those who may have been previously excluded.
"We take someone from the local community who is interested in a career in cannabis, whatever that may be, even if they end up being a competitor of ours," said LaFleur. "We help them understand the business and learn skills to help them advance in this industry."
As the company develops more fundraising initiatives, Fluresh looks forward to making a positive impact by supporting organizations in West Michigan that are working to exact positive change throughout the community.
"Everyone is excited about the plans we're making for the fall and winter," said Fluresh Community Relations Manager, Tia Ezell. "We are creating several amazing events, and we can't wait to share these opportunities with our neighbors in the community."