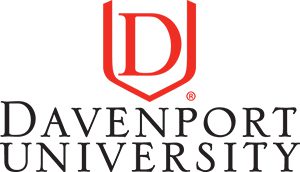 GRAND RAPIDS — Michigan's education system is facing an alarming teacher talent crisis, and nowhere is this felt more profoundly than in urban school districts. In response, Davenport University has launched a new specialty degree program, a Bachelor of Science in urban STEM education, to develop elementary and secondary teachers with both a deep expertise in K-12 STEM instruction and culturally responsive teaching strategies to empower them and their students intellectually, socially and emotionally.
Two degrees will be offered: An Elementary, Bachelor of Science degree with a concentration in Integrated Science, and a Secondary, Bachelor of Science degree with concentrations in Biology, Chemistry, Math, Physics or Integrated Science.
According to a Michigan Educators Survey, teacher retirements are up 44% since August 2020, while 18,000 educators are eligible for retirement and 12,000 are eligible for early retirement. This growing retirement trend exacerbates an already difficult talent shortage for urban schools, which currently sees as many as 70% of new teachers leave their position within five years.
"We're seeing teachers and administrators continually challenged with access to adequate resources to support students in urban schools," said Dr. Richard Pappas, Davenport University President. "Davenport's College of Urban Education curriculum is designed to address these challenges. And with our Master's Degree programs, we've seen measurable success in both the classroom and through teacher retention. It's time we shared these learnings with those seeking Bachelor's certification."
Teachers and administrators within urban schools often lack the resources and adequate training to support their students, resulting in an especially high turnover rate for teachers and leaders. As a result, students in urban schools are at a significant disadvantage.
According to the National Student Clearinghouse Research Center, only 27% of high school students from schools with low-income and high diversity complete college within six years, a 24-percentage point gap compared to students from higher-income and less-diverse schools at 51%.
"We've found that integrating students' cultural knowledge, prior experiences and providng a frame of reference makes learning encounters more relevant and effective," said Pappas. "It's essential teachers today meet students where they are to help them succeed academically."
Davenport's urban education curriculum is unique in many ways. Its faculty and staff are committed to preparing aspiring educators to bring equity, creativity and opportunity to increasingly diverse communities. This is done through an aggressive, robust mentoring and coaching program with 1-on-1 data-based feedback starting in the first year of the program.
Flexible class schedules include real-time virtual online education courses combined with in-person STEM courses offered across campuses in Detroit, Grand Rapids and Lansing.
While Davenport's education program focuses heavily on teaching in large, urban areas with diverse populations, the knowledge and skills students acquire through these programs can be applied to many primary and secondary educational settings.
"The teacher shortages Michigan is facing are critical," said Pappas. "We believe that the long-term success of our economy rests on the success of Michigan's youth and the teachers that are helping them achieve their greatest potential."
To apply or view the curriculum go to https://www.davenport.edu/academics/areas/urban-education/bachelor-urban-stem-education or call 800.686.1600 to speak with an admissions representative.