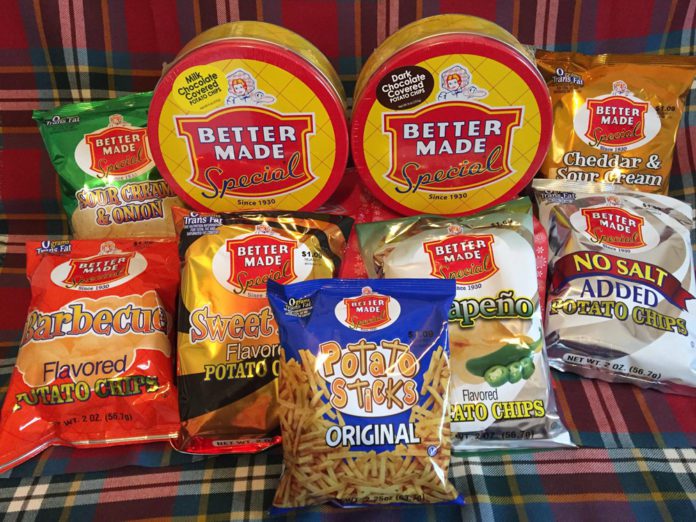 Better Made Snack Foods is pleased to announce that for the third consecutive year it is partnering with the National Multiple Sclerosis Society this March for Multiple Sclerosis Education and Awareness Month.
During the month of March, Better Made will donate partial proceeds from the sale of Family and Value Size Potato Chips, and 1.5 and 2.5-ounce bags of pork rinds to the National Multiple Sclerosis Society located in Southfield.
"We're always pleased to be involved with organizations that help raise awareness and support education of life altering diseases," said Dave Jones, President of Better Made Snack Foods. "This is our third year participating, and we're pleased to be partnering with the Multiple Sclerosis Society. It's all part of Better Made's overall commitment to support the community. I know I speak for all of our staff when I say that we are proud to be a partner."
Founded in 1930 in Detroit as Cross and Peters, and now in its 90th year, Better Made continues to develop and provide a wide variety of high quality award-winning snack foods, including assorted regular and flavored potato chips and potato sticks, gourmet popcorn, pretzels, tortilla chips, pork rinds, and more. The family-owned company uses locally grown potatoes and trans fat-free cottonseed oil.
For more information, visit www.bettermade.com. You may also follow Better Made on Facebook, Twitter, Instagram, and the Better Made App for iPhone and Android devices.