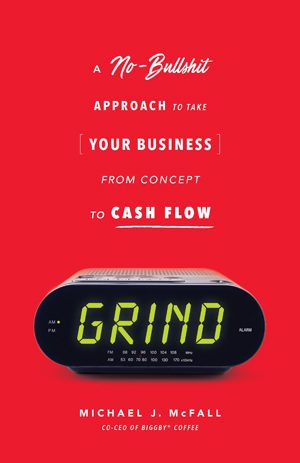 Starting a business from idea to reality takes time, energy, enthusiasm and a willingness to take chances in a way that you never thought you would, according to new author Michael J. McFall.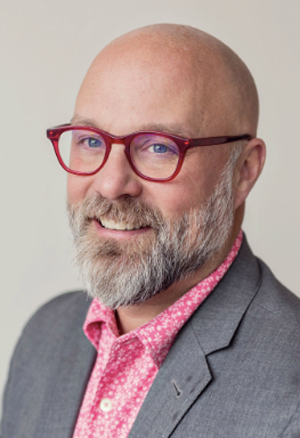 Recognize that name? That's because McFall is more than a writer – he is better known as one-half of the executive team that owns and operates the Biggby Coffee company.
Born and raised in Michigan, McFall began his coffee-loving journey at the original Biggby store in East Lansing in 1996 as a minimum-wage barista. Over the span of 22 years, with business partner Bob Fish, he has helped create a well-known specialty coffee brand.
Today, McFall is co-CEO with Fish, and Biggby has more than 250 stores open in nine states. The company is in growth mode, selling tens of thousands of cups of coffee each day.
McFall is also the author of a new book: "Grind: A No-Bullsh** Approach to Take Your Business from Concept to Cash Flow," which he describes as "a practical guide to starting a new business skips past the MBA and goes right to the nuts and bolts of building a successful, self-sustaining company."
An essential story
In "Grind," McFall writes with compassion and clarity about the hard work that goes into starting a business. It's conversational and practical, helping people find the tips and strategies they will need to take their start-up ideas and turn them into profitable companies, he says.
"There's no B+ in starting a business – you have to be running at A+ work or you'll fail," McFall said.
This seemed like the right time to write a book because McFall said he wanted something that was not purely academic, but not a superhero story of instant success available for entrepreneurs looking to gain knowledge through these kinds of business books.
McFall, a voracious reader, said he couldn't find a book like the one he wanted to write on the shelves, so he sat down and grinded out his own version of a business book.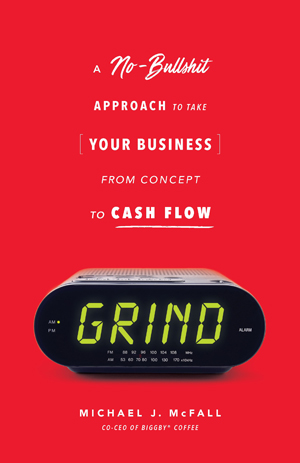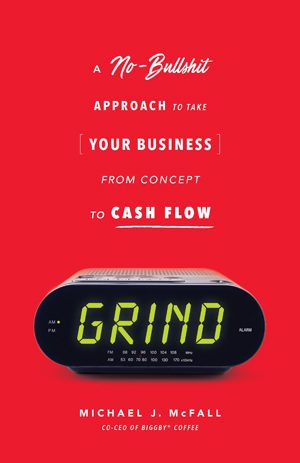 "I've been a student of this (genre) for 20 years in terms of reading just about everything I can get my hands on. What I've realized over that time is books on entrepreneurship fall into two categories for me: One is the business book written by some hero entrepreneur with a nine figure net worth looking back on startup with rose-colored glasses. They don't capture the agony of startup," McFall said.
"The other group is academics who have never done it and they're studying entrepreneurs or entrepreneurial activity," McFall said. "I haven't seen people capture the essence of entrepreneurship or business startup. I really wanted to give the feel of things you don't feel when you're starting a business."
Reading and learning
So do you need to go back to school and get your MBA? Not necessarily, McFall believes. He describes those first two years of starting a business and reading all of the books you can on the subject of entrepreneurship as a kind of self-MBA program. His book has real answers to real questions, written as if you are McFall's brother or friend, he said.
"I really believe in my soul that the messages I'm giving – if you focus on these things, like being self-aware and seeing how you're impacting your business, how your personality and quirks are impacting the business and learning how to offset or compensate for them – then you can be a success in business," McFall said.
But he warns against being a shrinking flower or settling into being an introvert if you want to really make a go of it in the business world.
"If you don't consider yourself a salesperson, just don't get started. You have to have a mentality of a salesperson," McFall said. "You have to be in the game of selling for as much profit as you possibly can."