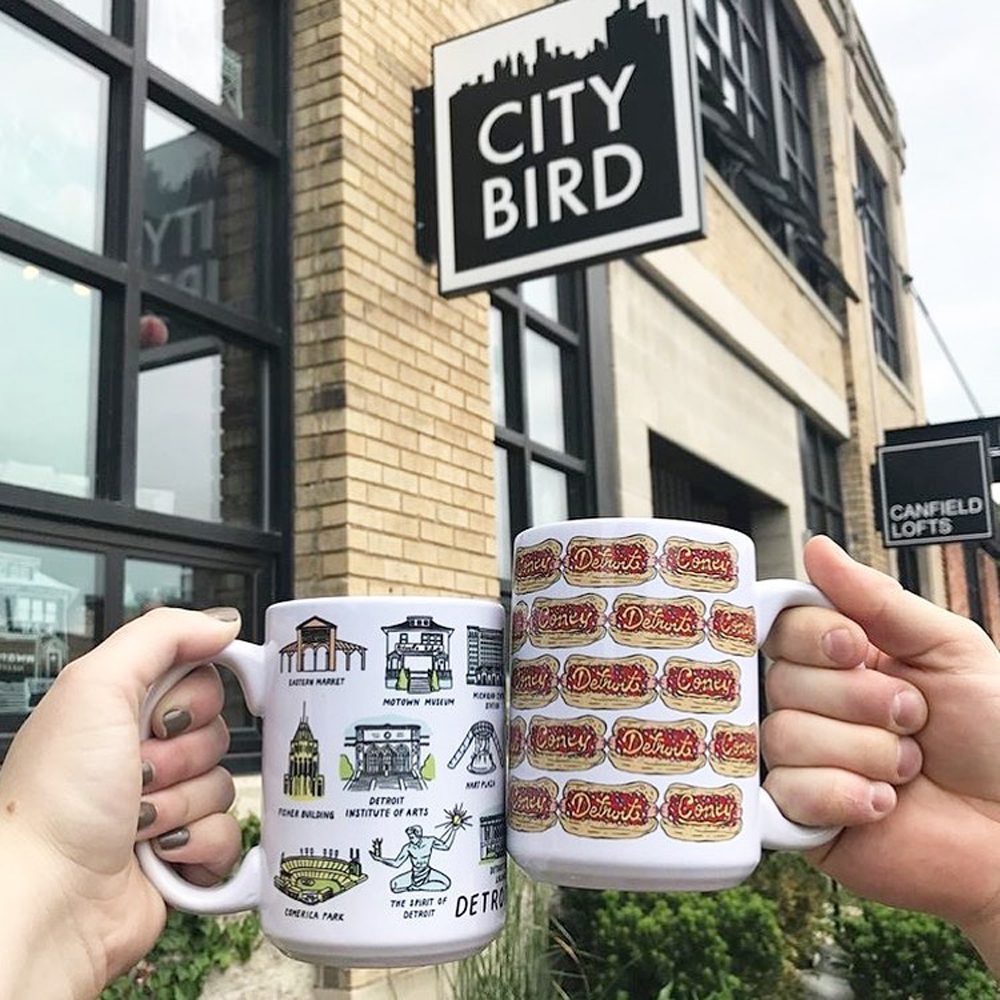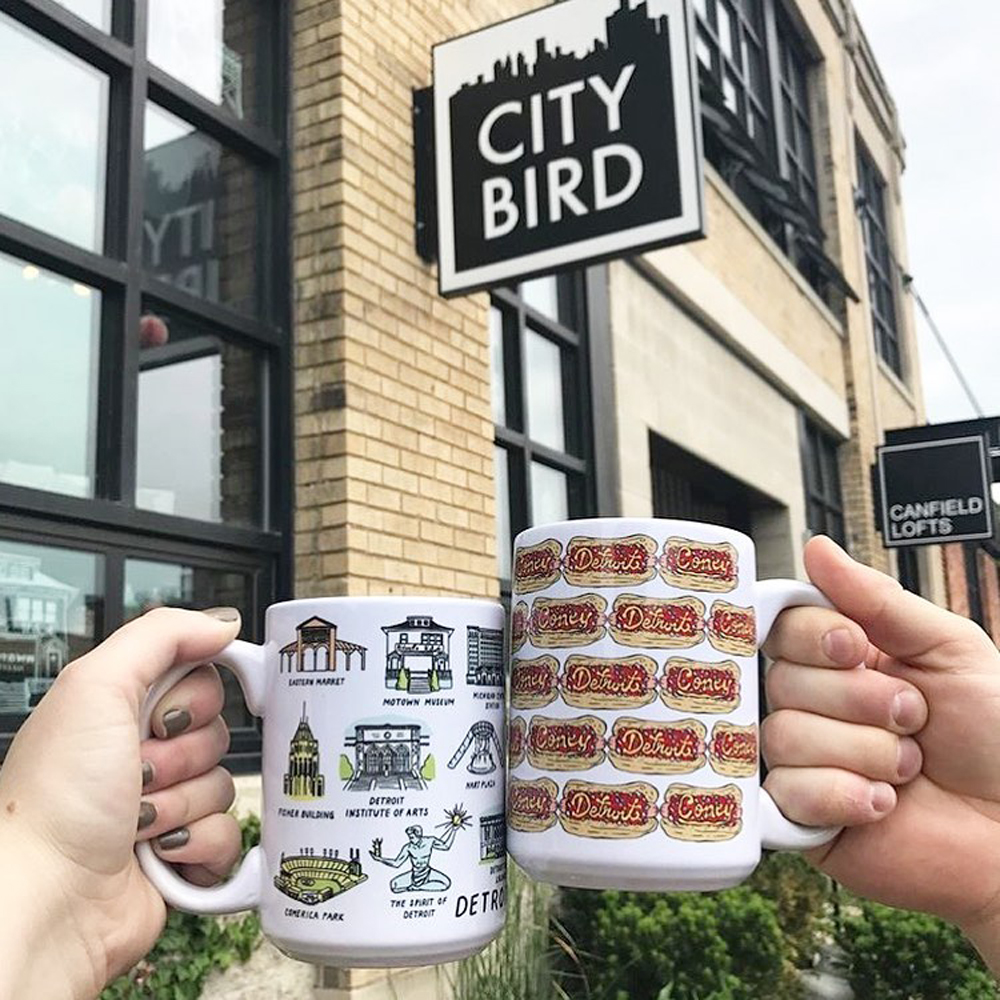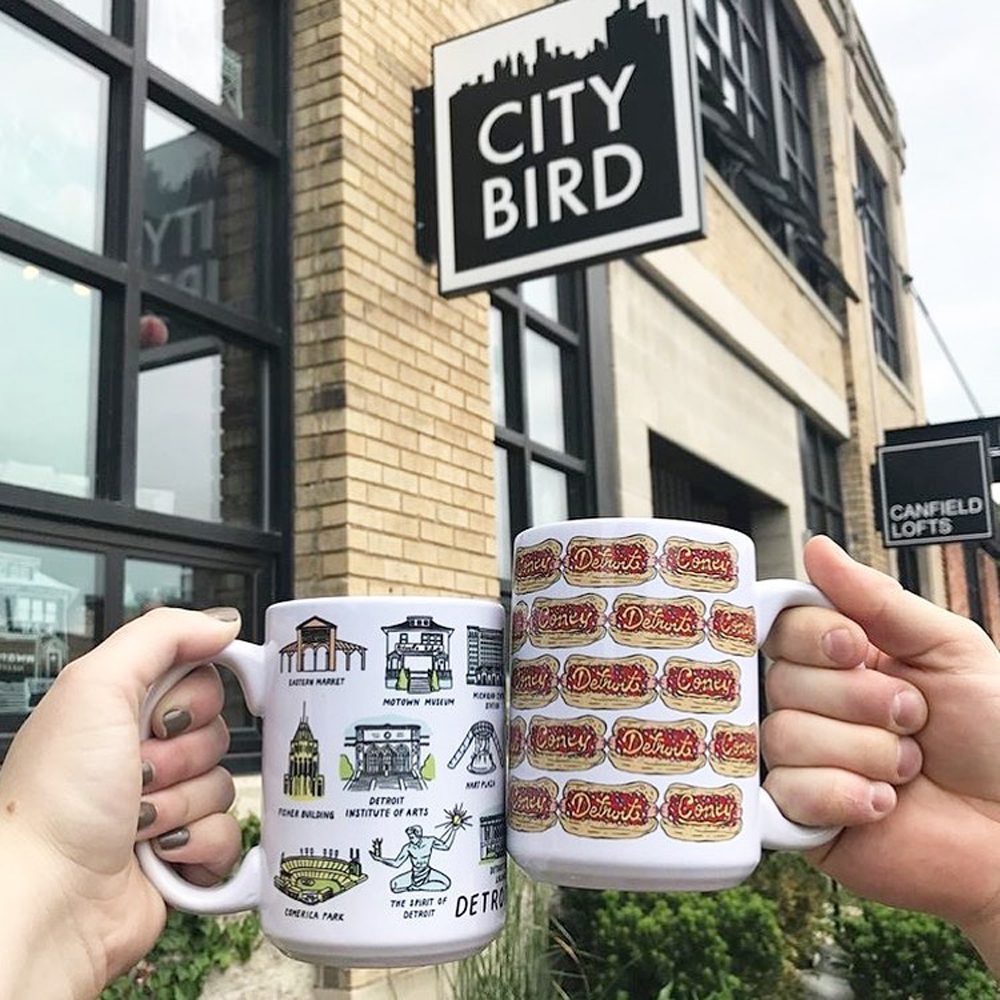 There are few families that have more Motor City running through their collective veins than Detroit's Linn family. Parents Thom and Diane and all three of their children – Emily, Andy and Rob – all proudly live in the city.
Moreover, Andy and Emily are the heart behind Detroit's popular City Bird. The store, which opened in 2009, has become one of the city's most beloved art and home goods stores. In 2011, they expanded the company and its eclectic yet accessible design aesthetic by opening Nest on the same block in Midtown.
The trio also are the authors of "Belle Isle to 8 Mile: An Insider's Guide to Detroit," which features more than 1,000 places to experience within the city limits. The book, which first came out in 2012, was an instant success, giving people near and far insights into the city, its institutions, bars, shops and more. The most recent edition, which came out in December 2018, expanded the book to more than 1,500 locations that the Linns and friends found through their explorations of the city.
Andy Linn offered his take on how the siblings work together and how they've created Linn Enterprises.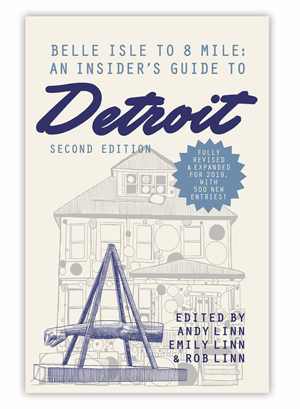 Q: How has being siblings and business/writing partners helped? How has it been challenging, and how do you manage that?
A: Working together and collaborating as siblings is very special. We've found that our various strengths, weaknesses, and interests mesh well and act as great foils and inspirations for our many collaborations together. Having partners and collaborators that you know as well as close siblings — not to mention the infinite trust and shared experiences — is invaluable and has enabled and enriched our ongoing collaborations and ventures that we've undertaken.
In our experience, there aren't many challenges presented by being sibling-collaborators, but one specific hurdle that we've worked to overcome is striving to cultivate ideas outside of our own inner circle. We believe this can be a challenge for any tight-knit group of collaborators. For us, the solution has manifested itself in the broad range of co-authors and contributors that we tapped and worked with to create both the first and second editions of Belle Isle to 8 Mile, as well as the talented and creative team we have at City Bird and Nest.
Q: How do you create the Linn aesthetic? How does that mesh with Detroit's long history and the products you offer?
A: We draw our aesthetic from several sources. We greatly appreciate history, whether that manifests itself in personal stories, written histories, gritty industrial relics, or historic Detroit detritus—or is that Detroitus? We are also all great admirers of both classical and contemporary art, design, and architecture, and have all studied and practiced many fine art and craft disciplines, which combine to further influence our taste.
These influences are evident in our stores (and homes). In City Bird and Nest — which are located in neighboring sun-drenched industrial spaces in a former Buick factory — we've pulled together seemingly disparate displays, including enormous 100-year old industrial carts; oak library shelves from the long lost historic Cass Technical High School; industrial pendant lamps from Detroit factories; and tiered carts from a turn-of-the-century shoe factory. We punctuate this grit and character with art, design, flavor, color, and a touch of whimsy in the many products we offer.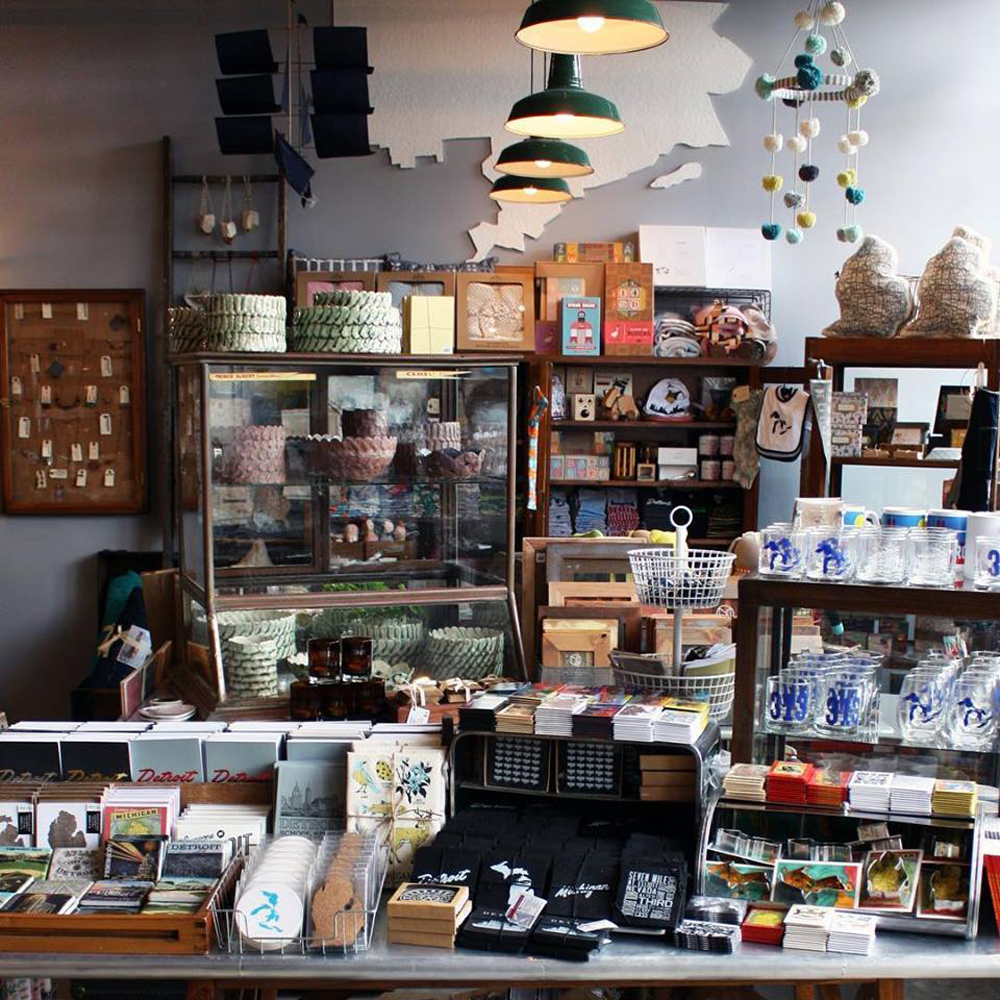 Q: What is the City Bird philosophy in terms of offering retail to Detroiters and suburbanites?
A: We're lifelong, seventh-generation Detroiters. We came to retail from an unexpected direction, as a way to combine our seemingly disparate backgrounds in urban planning and fine art, our mutual love for design, and our desire to contribute to the vitality of our city and neighborhood. Though today, our corner of the neighborhood is a bustling retail district, when we opened City Bird in 2009, it was a much different place. We wanted there to be independent retail options in the city, and we were inspired to open our store for this reason. We were motivated more by being able to create an amenity in the Cass Corridor, and an incubator for local artists and makers, than we were by potential business opportunities. We both continued to work our day jobs — Emily at the DIA and Andy at a local urban planning and economic development firm — while we opened and then operated the store. However, City Bird flourished. After a couple of years, we quit our day jobs and opened a second store, Nest, next door. Soon after, we were joined by the many neighbors with whom we now share the district and are so excited about the ever-increasing vitality, walkability, and density of the neighborhood today.
We originally envisioned City Bird — and later Nest — as local Cass Corridor amenities, but we're equally thrilled to meet regional visitors who come to the shop while exploring the city. Daily, we meet customers from outlying stretches of Metro Detroit who remark that they haven't been downtown in decades. We find these interactions exciting, because we love to show off the city, and tell newcomers about the boundless destinations and amenities from the essential to the obscure. In fact, it was interactions like these that inspired the creation of Belle Isle to 8 Mile. We found ourselves drawing maps on the back of City Bird receipts with recommendations for everything from restaurants to speakeasies, and secret blues jams to folk art; we were moved to publish a book that detailed so many of the things that make the city such a unique and inspiring place.