Michigan has the 12th highest lung cancer death rate in the country, according to officials at Beaumont Health, and Beaumont doctors in Trenton are working to change that.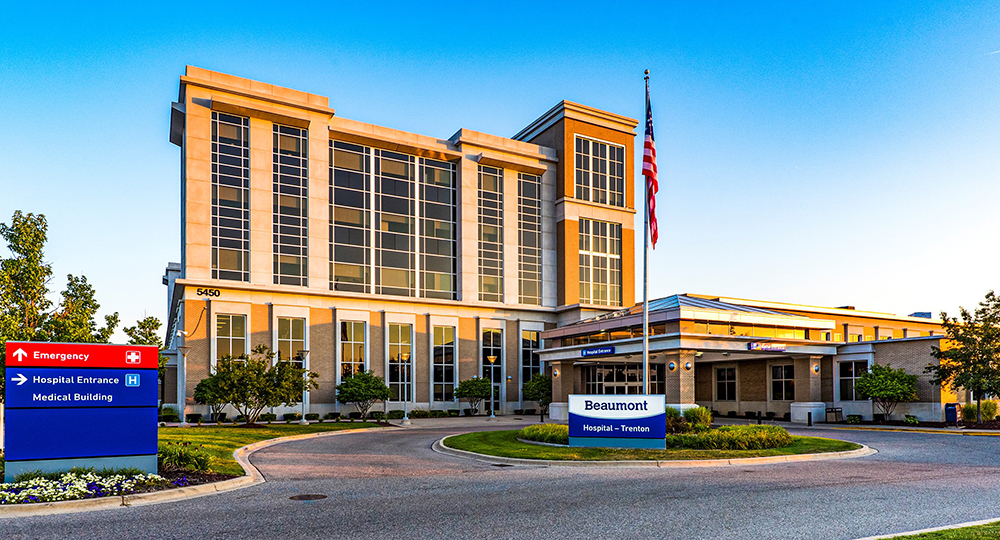 Lung cancer kills more Americans than any other cancer. There were 218,520 new lung cancer cases in 2018 and a whopping 142,080 deaths. The new case rate is 53.6 per 100,000 people, according to the CDC, and the death rate is 34.8%. For comparison, while female breast cancer has a much higher new-case rate at 126.8, the death rate is much lower, just 19.8.
Given that the lungs are internal, they can't be examined in the same way other parts of the body can. This means that lung cancer usually isn't diagnosed until serious symptoms develop, at which point it's much harder to treat, doctors said.
According to the National Foundation for Cancer Research, just 16% of lung cancers are identified at an early stage. This often late detectionis what makes lung cancer so much deadlier than other cancers.
Beaumont Hospital-Trenton recently opened a new Lung Nodule Clinic, specializing in abnormal pulmonary nodules, oval-shaped growths in the lungs. While not always cancerous, these lung nodules can be an early sign of lung cancer. The clinic can help detect lung cancer sooner with technology that allows them to do real-time evaluations inside the lung.
Dr. Hazlem Raslan, Pulmonologist and medical co-director of Beaumont's fifth lung nodule clinic touted the value of early detection.
"It can take weeks or months for a patient with an abnormal scan to come to the first diagnostic stage," Raslan said. "Our clinic's state-of-the-art technology can dramatically accelerate the diagnostic process."
When a nodule is found, the team at the clinic works with the patient in contacting their primary physician, scheduling needed consults with specialists, discussing alternate treatment, and determining if the patient is eligible for possible clinical trials.
"We work together to guide the patient through the recommended next steps, which could involve treatment by a team of physicians, including thoracic and pulmonary specialists," Raslan said.
So, who should be screened regularly? Those with a history of cancer or chronic obstructive lung disease, and- as is often the answer when it comes to anything lung cancer related- smokers. Current smokers who have smoked for a long time, in particular, should be screen annually.
"In about 15 minutes, a dedicated, low-dose CT scan can cover the entire chest and provide a more detailed look than a standard chest X-ray," said Dr. Abdulrazak Alchakaki, a pulmonologist and the clinical's medical co-director.
Over the past year and a half, we have seen the endurance and dedication of healthcare workers. This dedication, coupled with life-saving early detection technology, points towards a very bright future for diagnosing and treating lung cancer.
To make an appointment at the new Beaumont, Trenton Lung Nodule Clinic, call 877-805-8647.