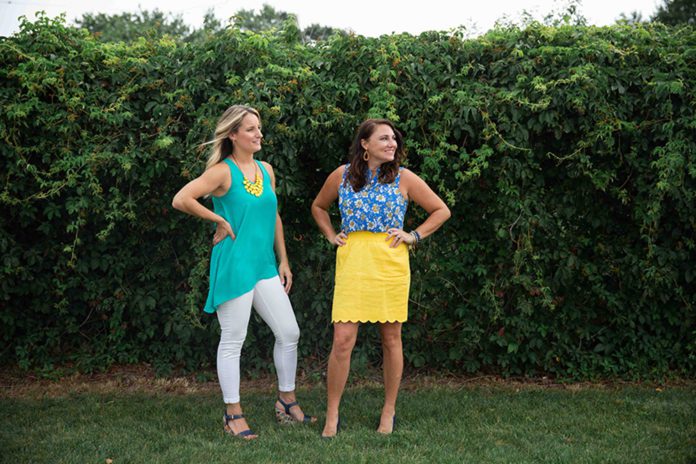 Grand Rapids, Mich. – West Michigan-based agency, 8THIRTYFOUR Integrated Communications is being celebrated as one of the 2021 awardees for the Michigan 50 Companies to Watch award, presented by Michigan Celebrates Small Business.
The agency has called Grand Rapids home for the past 14 years and was most recently recognized by Forbes as a Top 200 PR Agency in 2021. 8THIRTYFOUR Integrated Communications will be honored at Michigan Celebrates awards ceremony during the 17th annual gala event, July 20.
"2020 has been a challenging year for all businesses, us notwithstanding," said Kim Bode, Owner of 8THIRTYFOUR. "We persevered in spite of all of the challenges we faced because we find comfort in the uncomfortable and we don't shy away from the hard and scary – we seek it out and we are a better company because of it. Being able to expand our team, our physical footprint, and put down permanent roots in the Creston neighborhood is proof of this."
8THIRTYFOUR operates on the Entrepreneurial Operating System (EOS) and credits their survival and subsequent growth to the 4 years they've been utilizing the system. In the past 5 years, the company has experienced annual revenue growth of 11%, with the addition of four new staff members in 2020/21 and the purchase of a building in June.
The Michigan 50 Companies to Watch are known for making a substantial economic impact and have proven that with this year's nominations totaling 559. This year has challenged businesses due to COVID-19, but many have proven to be valiant and continue to impact Michigan's economy despite the obstacles they have faced. Out of the applicants for this year's gala each demonstrated innovation and growth, helping their small business create change in communities around Michigan.
"It has been exciting to watch Kim grow 8THIRTYFOUR to what it is today," said Rob Fowler, CEO of the Small Business Association of Michigan. "She has recruited a fantastic team and works hard daily to ensure her clients succeed as well."
Companies nominated for the Michigan 50 Companies to Watch award must be second-stage companies, defined as having six to 99 full-time-equivalent employees and generating $750,000 to $50 million in annual revenue or working capital from investors or grants. Additionally, the companies must be privately held and headquartered in Michigan.
Each nominee is evaluated based on intent and capacity to grow such as:
● Employee or sales growth
● Exceptional entrepreneurial leadership
● Sustainable competitive advantage
● Other notable factors that showcase the company's success
Michigan Celebrates Small Business hopes to celebrate small business success in person at the Breslin Center in East Lansing on July 20. At this time MCSB is planning for a hybrid approach to the celebration, offering a virtual and in-person experience. If an in-person gala is permitted, MCSB will comply with CDC, state and Michigan State University guidelines.