Corp! magazine's Most Valuable Professionals and Most Valuable Millennials packed the house April 27 at VisTaTech Center. The awards program shines a spotlight on C-suite executives and entrepreneurs doing great things at their companies and in their communities.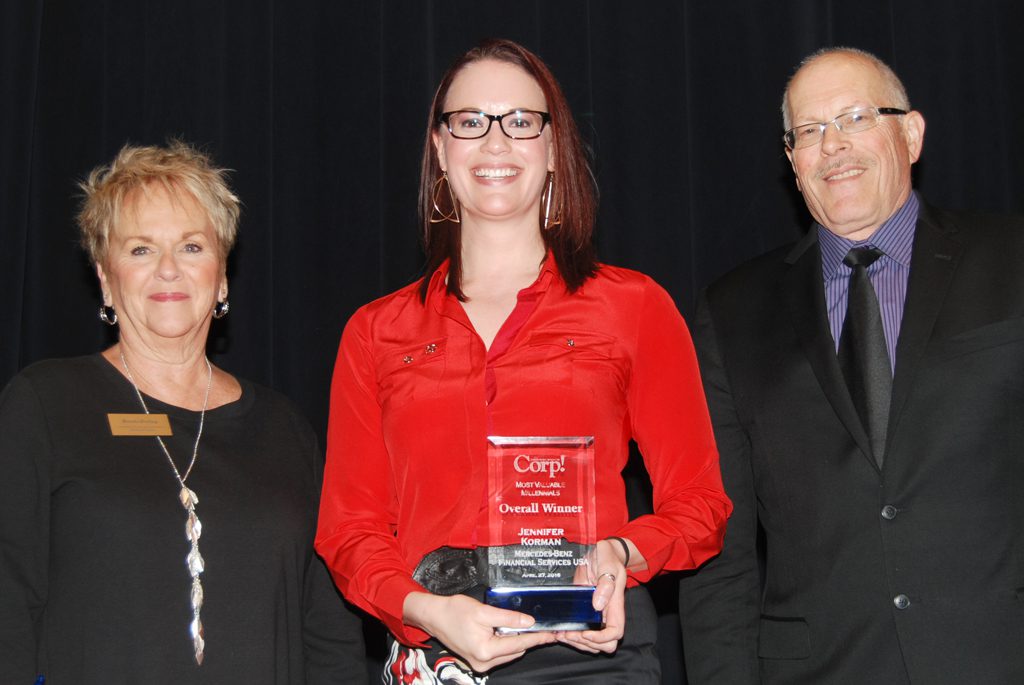 With a roster of 56 winners, two overall winners in each category rose to the top.
This year's Most Valuable Professional Overall Winner is Luanne Thomas Ewald, who was named interim CEO of DMC's Children's Hospital of Michigan in April.
"I'm truly humbled to be in such good company with fellow winners and am thankful for this honor," said Ewald. "I'm also so proud of and passionate about the work we do to serve sick children and their families. "To me this award isn't just about my role at Children's but also recognizes our remarkable team of physicians and nurses and care teams and for that I am grateful."
Fearlessly tackling the unknown is what has lead Ewald to a long and impressive career. Once a CEO stepped into her office and asked, "What do you do?" "I said, 'Whatever you need me to do.' That's the attitude that served me well and the same attitude I have today, and I expect the same of my team," said Ewald.  "Don't be afraid to do what you're asked to do even if you've never done it before."
And the Most Valuable Millennial is Jennifer Korman, a domain and change management analyst for Mercedes-Benz Financial Services. Her tenacious spirit lifted her high above workplace hurdles. "It was quite a surprise when I heard my name announced as the overall winner in the millennial category," she said. "It is such a distinguished honor to be recognized among the other honorees."
Her advice:  "Never automatically turn down an opportunity simply because you feel you may be overqualified or you're not sure if it's the right fit. Make sure you consider all angles."  This isn't empty advice. Korman said after grad school, she struggled to find a job and ended up taking an internship— a decision friends and family questioned. "It ultimately opened the door to full-time employment and a successful career with a company that has supported my continued development and that I love," she said.
The winners celebrated their achievements at a breakfast ceremony at VisTaTech Center at Schoolcraft College in Livonia. The attendees were entertained by a panel discussion "How Millennials are Changing Our Workplace and Community." Van Nguyen, executive director at the Asian Pacific American Chamber of Commerce, directed the panel that included Ashley Fisher, digital marketing for North American Bancard; Megan Guastella, executive vice president of Mitten Matters; and Rachel Perschetz, executive director of Live Detroit.
Most Valuable Professionals
Kyle Bazzy
Director of Growth
Billhighway
Kyle Bazzy is the director of growth at Billhighway, which automates dues, finances and fundraising for associations since 1999, according to its website.
Stephanie Beau
Principal Account Manager
DTE Energy
Stephanie Beau, principal account manager at DTE, is also a member of the Asian Pacific American Chamber of Commerce.
Ryan Bladzik
President
Village of Holly
Ryan Bladzik serves as the president of the Village Council of the Village of Holly. He is a liaison to the Downtown Development Authority, a Michigan Municipal League Delegate and involved with several committees, according to the Village's website.
Elizabeth Bornoty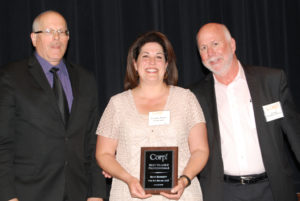 Vice President
The Big Salad
It is pretty obvious what the star menu item is at The Big Salad. The popular salad restaurant offers fresh food, fast at reasonable prices. With several locations and more to come, Elizabeth Bornoty, vice president, said that giving back is of great importance. "We connect with local business around us and support volunteer organizations through fundraisers at our restaurants," said Bornoty, who is also a mathematics teacher at Grosse Pointe South High School. "Our staff invests in the community as well. They witness the positive effect it has on the community and desire to be a part of it!"
Mike Buckel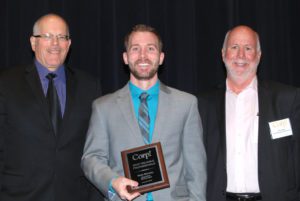 Vice President, Operations
Sonitrol Tri-County
Mike Buckel grew up in a blue-collar family of autoworkers in Flint. Now Vice President, Operations at Sonitrol Tri-County, Buckel said he always aspired to improve himself personally and professionally. Sonitrol Tri-County's regional headquarters and state-of-the-art monitoring center are in Grand Blanc. "I think one of the most important things a business leader can do is to mentor the people who work with them, leaving a legacy to ensure the business is successful."  Sonitrol is the third largest commercial security company in North America according to its website.
Gerry Brisson
President
Gleaners Community Food Bank of Southeastern Michigan
Gerry Brisson is president of Gleaners Community Food Bank of Southeastern Michigan. According to a Gleaners' press release, Brisson has 20 years of senior management experience with nonprofit organizations, including 15 years of senior leadership in hunger relief.  For nearly 40 years, Gleaners has been feeding the hungry. Headquartered in Detroit, Gleaners operates five distribution centers in Wayne, Oakland, Macomb, Livingston and Monroe counties and provides food to 535 partner soup kitchens, food pantries, shelters and other agencies throughout southeastern Michigan.
Brian Bundesen
Owner
The Bundesen Team
Brian Bundesen is one-half of the successful Bundesen Team of Real Estate One, according to their website.  He is also the organizer and president of the Ann Arbor Area Real Estate Investors Club—a group of 300 plus local investors.
Wayne Chan
Vice President, Relationship Manager
Fifth Third Bank
Wayne Chan is vice president, relationship manager at Fifth Third Bank, a financial institution that prides itself on community involvement, according its website. In 1948, Fifth Third created the Fifth Third Foundation—the first corporate charitable foundation established by a financial institution in the United States.
Tina Chen
Business Development Manager
Bodman PLC
Tina Chen is business development manager at Bodman. In last year's edition of The Best Lawyers in America, recognized 46 of the company's attorneys as leaders in their areas of speciality, according its website.
Kevin Clinton
Director of Partnership Planning
Carhartt Inc.
Kevin Clinton was appointed as the director of partnership planning at Carhartt in February, according to the company's website. Clinton is responsible for aligning the account planning team with the strategic account team and the regional account team to further support Carhartt's growth objectives.
Rebecca Davies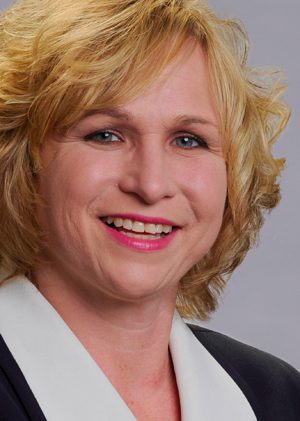 Shareholder/Employment Law Attorney
Butzel Long
Rebecca Davies is an attorney at Butzel Long. Her practice focuses primarily in the areas of employment law and commercial litigation. She represents employers in federal and state court litigation and before state and federal administrative agencies. Davies is equally as busy outside of the office. In addition to practicing law, she leads two MichBusiness affinity groups, teaches the H.R. certification course at Walsh College, and regularly presents at conferences and chairs the Walsh H.R. Summit.
Devita Davison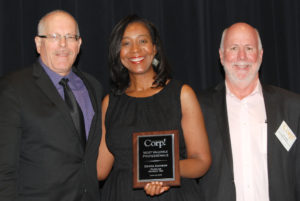 Marketing and Communications Director
FoodLab Detroit
FoodLab Detroit consists of a diverse group of locally-owned food businesses committed to taking active steps together toward a more delicious, healthy, fair, and green food economy in Detroit, according to its website. Devita Davison, the marketing and communications director, said she works everyday to figure out the processes by which people can reconnect with each other in order to solve some of the crises impacting the food system. "I personally believe that we, the people, have the power to bring about change. It's my task as a leader to figure out how to evoke it," said Davison.
Matt De La Cruz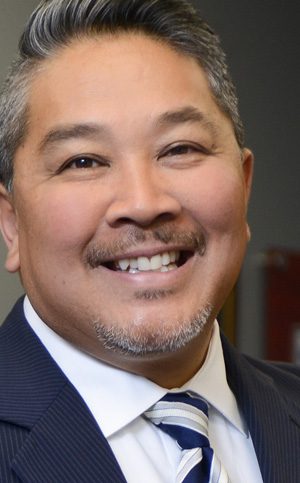 Founder and CEO
Winning Minds Group
Matt De La Cruz, is the founder and CEO of the Winning Minds Group, which offers corporate training packages inclusive of on-site presentations, new hire training and individualized coaching and consulting for high level executive and leadership teams. De La Cruz truly feels his professional pursuit is also his true calling. "I have always been motivated and determined to add value to others. I know that I was put here on this earth to be of service to others," said De La Cruz.
Luanne Thomas Ewald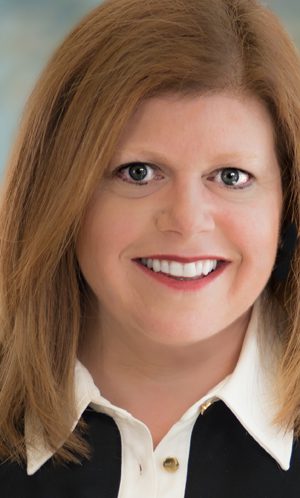 Interim CEO
Children's Hospital of Michigan
Luanne Thomas Ewald was named interim CEO of Children's Hospital of Michigan in April. She has held several leadership positions in DMC. Being unafraid of tackling the unknown is what has lead Ewald to a long and impressive career. Once a CEO stepped into her office and asked, "What do you do?" "I said, 'Whatever you need me to do.' That's the attitude that served me well and the same attitude I have today, and I expect the same of my team," said Ewald.  "Don't be afraid to do what you're asked to do even if you've never done it before."
Haifa Fakhouri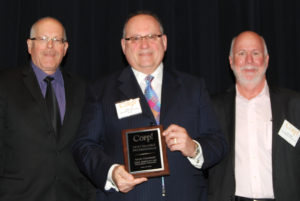 President and CEO
Arab American and Chaldean Council
Haifa Fakhouri is president and CEO of the Arab American and Chaldean Council (ACC), a nonprofit human service organization, providing services to the Middle Eastern and mainstream communities in Southeast Michigan.  Fakhouri co-founded ACC in 1979, according to the ACC website.
Gil Feldman
Director, Investments
Pappas Financial
Gil Feldman is director, The Enterprise Securities Company at Pappas Financial Investments (PFI), according to the company's website. As the head of the investment department, Feldman is responsible for a wide array of investments ranging from the traditional stocks and bonds to the alternative investments that include oil and gas royalty funds, real estate limited partnerships, venture capital and a Chinese hedge fund.
Allison Gorman
Representative
DeVos Graduate School/Northwood University
Allison Gorman is a representative at DeVos Graduate School, Northwood University in Belleville. The university is private, nonprofit and accredited. It specializes in managerial and entrepreneurial education at the full-service, residential campus in mid-Michigan.
Victor Green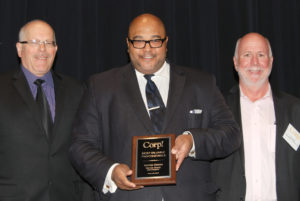 Director of Community Relations
Wayne State University
Victor Green celebrated his 11th anniversary as Wayne State University's director of community relations in April. He is the lead university administrator working to build, create and sustain partnerships throughout the Detroit Metropolitan area, according the university's website. Green said one of the most important traits of a leader is to be able to establish healthy lines of communication, which can create a strong, productive work environment. "A leader must be able to clearly and succinctly communicate what their vision and goals are to the team," said Green. "The leader must be accessible, with an open door policy, and give the team autonomy to make decisions."
Robert Gruschow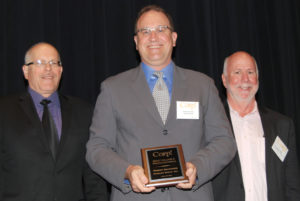 President
Deshler Group, Inc.
Robert Gruschow, president of Deshler Group, also serves as president of Feblo International LLC, which creates cost-effective, highly successful custom packaging, warehousing and distribution solutions, according to Deshler's website. He is a managing member of Global Transportation Management (GTM), a global transportation and logistics firm, and co-founded GS3, a supply chain management company.
Cassandra Harvey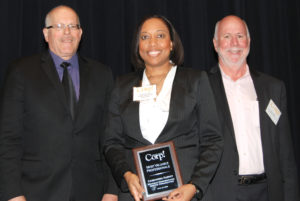 Vice President, Talent Management and Corporate Development
Neighborhood Service Organization
Cassandra Harvey is vice president of the Neighborhood Service Organization (NSO), a nonprofit human services agency supporting the community for 60 years, according to its website. Harvey said moving Michigan forward requires a collective focus on its infrastructure. "I believe mass transit is critical for state growth and attracting new companies to Michigan," said Harvey. "We should be considering high-speed rail from Detroit to Grand Rapids, from Detroit to Pontiac, from Pontiac to Flint, from Flint to Muskegon, and so on. Let's get to work!"
Tammi Hart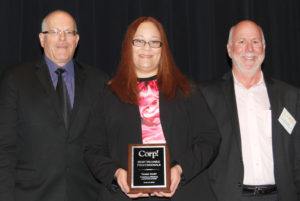 Purchasing Manager, Supplier Diversity and Risk Management
Federal-Mogul
Tammi Hart, purchasing manager, supplier diversity and risk management at Federal-Mogul, is a business leader driven by the desire to keep her word and seeing things through. "To me you have to embrace the obstacles, devise a plan to overcome those obstacles, and never give up," said Hart. "Especially if it's something you truly believe in. " Federal-Mogul is a leading global supplier of products and services to the world's manufacturers and servicers of vehicles and equipment in the automotive, light, medium and heavy-duty commercial, marine, rail, aerospace, power generation and industrial markets, according to the company website.
Jeff Hauptman
CEO
Oxford Company
Jeff Hauptman is CEO of Oxford Companies and serves as managing member to several investment partnerships with hundreds of investors, according to the Oxford website.  Under Hauptman leadership, the Oxford family of companies has grown from a one-person investment holding company founded in 1998 to a multi-division real estate investment services company.
Sreedhar Kaluva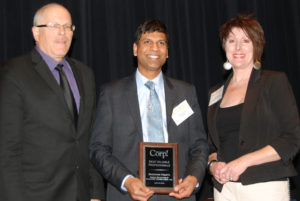 President and CEO
Unique Solutions of Advanced Technologies Inc.
Unique Solutions of Advanced Technologies Inc., which offers IT solutions, also invests in cultivating job opportunities, according Sreedhar Kaluva, president and CEO. "My personal vision is to be an instrumental leader in creating career opportunities for 3,000 people by 2025," he said. "With that vision, we launched Gradsourcing, a new program that creates a win-win for customers, graduates and our firm. I am very excited and look forward to helping our customers with this no-risk and new way of creating a reliable, future workforce."
David Klotz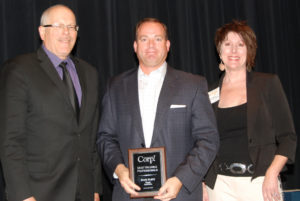 President and CEO
Tebis America
David Klotz is president CEO of Tebis America, experts in CAD/CAM and creative engineering technology and consulting. The company is part of Tebis AG, Munich, Germany, which operates numerous locations around the world and employs about 350 people; the U.S. subsidiary is its largest, according to the company's website.
Blake Kolo
Managing Director-Detroit
The Siegfried Group, LLP
Blake Kolo serves as a trusted business adviser to financial executives in the Detroit market, helping clients become successful leaders in their organizations, according to the company's website.
Brandon Malson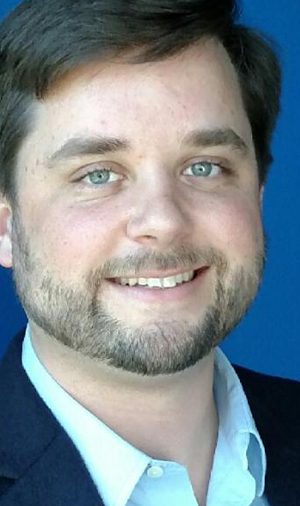 President
EAM Staffing
Brandon Malson, president of EAM Staffing, which assists organizations find and hire top-notch sales talent, didn't let disappointment get in the way of his professional success. In fact it was a motivating factor.  "Failure to get an internship junior year of college due to inexperience really fired me up," said Malson. He approached a company and offered to be an unpaid summer intern and ended up with a part-time, paid position during his last year at Michigan State University. "I knew that if I could just get my foot in the door that I would prove myself," he said.
Sean McNally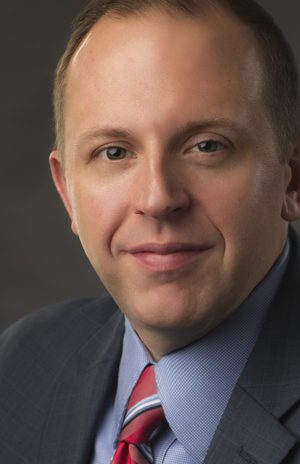 Partner, Director and Practice Group Leader
Kotz Sangster
Sean McNally is a commercial lawyer at law firm Kotz Sangster. Each day McNally is driven to give his professional best to his clients. "Since the beginning of my career, my personal vision as a business attorney is to achieve the best possible outcome for each client in every matter," McNally said. "That vision is incorporated in each and every aspect of my practice and how we manage and develop our team at Kotz Sangster."
Royce Neubauer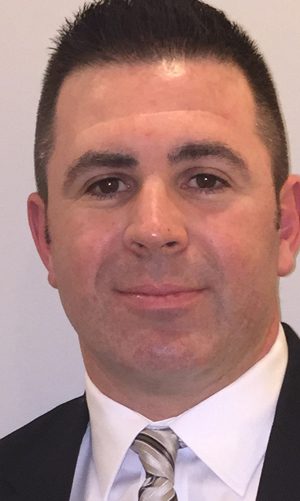 President and CEO
Service First Logistics Inc.
Royce Neubauer, president and CEO of Service First Logistics Inc., started his company at home in 2011. With a wife and baby, Neubauer took a risk and left a well-paying job to become his own boss, according to the company's website. "I had a vision to create a company where our team members truly feel valued, could see the impact they bring to the team each and every day, and have true growth opportunities," said Neubauer. "We want Service First Logistics to be a career opportunity for them to build their lives around and to truly enjoy coming to work each day."
Bunia Parker
Principal
Summit Commercial LLC
Bunia Parker is a principal at Summit Commercial, according to the company's website. He has worked as a broker for more than 10 years, specializing in office and retail. Parker provides insight to municipalities, non-profits, courts, school districts, national retailers and developers during facility planning and implementation.
Amy Reed
Owner
Casemer Tool and Machine Inc.
Casemer Tool and Machine, fabricates metal tooling for robotics, welding and body assembly line manufacturing. It was started in 1987, by Reed's father, Robert Trottier, according to the company's website.
Karen Smoots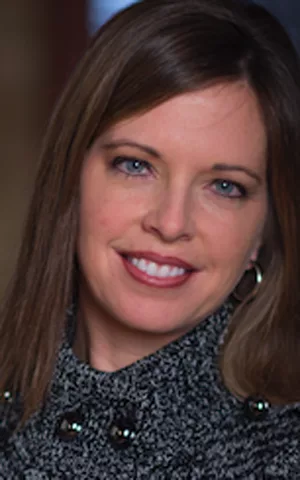 Founder and CEO
The Green Glove Dryer
Karen Smoots is the mom of two boys, an avid skier and lover of Michigan winters. But winter-wonderland moments spent playing in the snow often results in wet boots, mittens, gloves, hats and other garments. Smoot's non-electric the Green Glove Dryer, completely and expediently dries such items when placed over a floor register or against a baseboard register, according to her website. Creating a company can come with struggles said Smoot. "The one struggle that most entrepreneurs face is fear of how to embark in an industry you have very little knowledge of," said Smoot. "I knew that if I involved my manufacturing team from the start and learned from their expertise and industry experience, I could accomplish almost anything."
Ted Stahl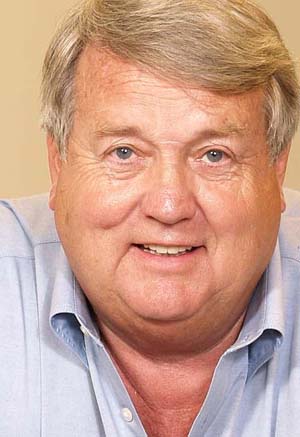 Executive Chairman of the Board
Stahls Direct
Stahls Direct is an innovator and leader in pre-cut and custom athletic numbers, letters, and logos, according to its website. Founded in 1932, the company is now under the fourth generation of family leadership with Ted Stahl, executive chairman of the board. "This company is proof that you can grow and prosper in Michigan if you listen to the needs of your customers," said Stahl. "While we have expanded worldwide, Michigan will always be where we call home."
Adrienne Stevens
President
Notions Marketing Corporation
Adrienne Stevens, president of Notions Marketing Corp. is a dynamic individual according to, Womenslifestyle.com. Stevens set four American powerlifting records in her teens and later went on to earn certification by the Federal Aviation Administration (FAA) to become a commercial pilot and flight instructor.
Treger Strasberg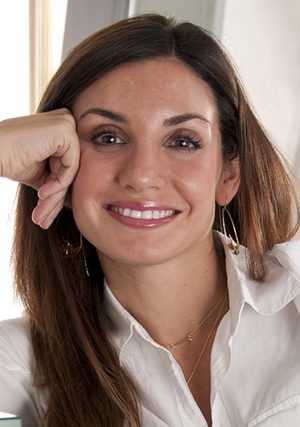 CEO/Co-Founder
Humble Design
Treger Strasberg co-founded Humble Design in 2009, a Detroit based non-profit organization helping families transitioning out of homeless shelters by providing furnishings and design services, according to their website. "All of this pain and suffering existed while I tucked my kids in, and lay in my own comfortable bed," said Strasberg. "I knew Humble would grow and serve all who need us. We now serve three families a week, 156 a year and are expanding nationwide."
Lisa Toenniges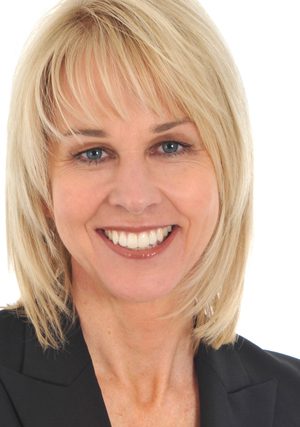 CEO
Innovative Learning Group (ILG)
Founded in 2004 by Lisa Toenniges, Innovative Learning Group (ILG) provides learning and performance support solutions to employees of Fortune 1000 companies. "What we do every day is help people acquire new skills and knowledge," said Toenniges. "Often these new skills and knowledge help people do their jobs better and help them progress in their careers." Toenniges said her company's environment is one of collaboration, accountability, taking initiative and treating one another with respect.
Jim Vella
President
Ford Motor Company Fund and Community Services
Jim Vella, president of Ford Motor Co.  Fund and Community Services, heads the automotive giant's legacy of corporate responsibility and volunteerism. According to the fund's website, since the beginning of Vella's career at Ford in 1988, he's watched the company's lend-a-hand spirit grow. Having served as chairperson of Ford Motor Co. Fund's board of directors and through his active involvement in the creation of Ford Volunteer Corps in 2005, he said he truly believes Ford and its employees are making a difference.
Claire Walia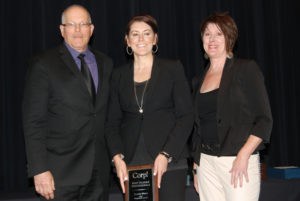 Senior Vice President Global Purchasing, Supply Chain and Corporate Services
Key Plastics, LLC
Claire Walia is senior vice president of Global Purchasing, Supply Chain and Corporate Services, Key Plastics, a company that offers smarter design and engineering solutions. For more than 30 years, the company has served OEM and Tier 1 automotive customers around the world. Headquartered in Livonia, Mich., it has 12 manufacturing facilities in seven countries and technical centers in four countries, according to its website.
Melinda Wilner
COO
United Shore
Melinda Wilner began her 17-year career in the mortgage industry by overcoming fear and being a quick-study. "When I first got started in the mortgage business, someone came to me and suggested that we start a processing company together," Wilner said. "I didn't know anything about mortgages! I learned by diving right in and here I am."  Wilner's fearless spirit was inspired by lessons from her father. "My father taught me early on that I can do anything if I work hard enough at it," she said. "I've adopted that mindset throughout my entire life."
Tina Marie Wohlfield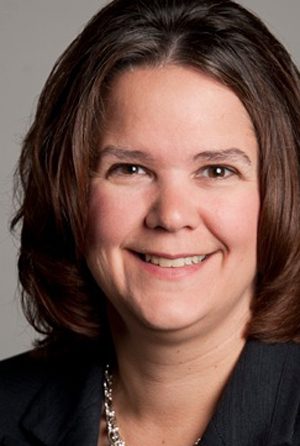 Compliance/Human Resource Consultant
Arthur J. Gallagher & Co.
Tina Marie Wohlfield serves as compliance/human resource consultant at Arthur J. Gallagher & Co. in Bingham Farms, Mich.   The Itasca, Ill.-based company with a global reach is staffed by specialists that assist with all commercial insurance or benefits and human resources consulting needs, according to the website. Wohlfield has seen what she calls an evolution of the "HR professional" from having an administrative role to that of strategic adviser. "I have been a champion of that evolution," said Wohlfield. "I sought inspiration to be a part of that evolution by seeking out professional roles (and relationships) that have nurtured my drive to continue to learn (evolve), foster innovation and expand the value the role of HR has in any organization."
Most Valuable Millennials
Connie Farlow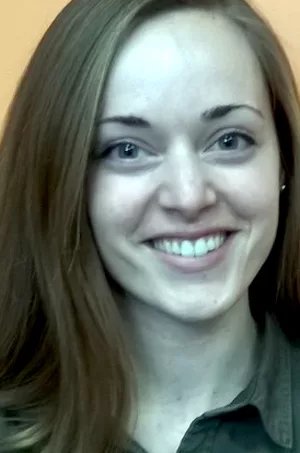 Project Manager
imageOne Way
Connie Farlow, project manager for imageOne Way, a leader in the managed print industry, believes that compassion is the single greatest trait of a leader. "When we make an effort to understand someone else's struggles or point-of-view, we can overcome differences, miscommunications, and so much more," said Farlow. "When you have compassion for those you are leading, you will gain their respect and loyalty."
Jason Hall
Co-founder
Slow Roll Detroit
Slow Roll is a group bicycle ride that meets every Monday night in Detroit and has expanded into a national network of community rides, according to its website. Each week, folks meet at different venues and take a unique route throughout the city, including all the major and minor neighborhoods that they are so proud of. Now in its 6th season, Slow Roll is operated by Detroit Bike City Inc., a nonprofit corporation.
Alvin Hills IV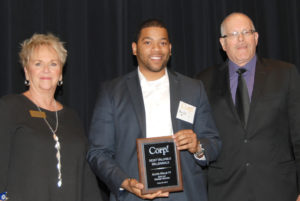 Liability Risk Management Analyst
City of Grand Rapids
Alvin Hills IV works as liability risk management analyst for the city of Grand Rapids. The issue of risk also weighs heavily on his mind outside of the office. Hills is co-founder of the nonprofit, Endless Opportunities, which focuses on youth mentoring, community, outreach and advocacy, according its website. "I believe every young person is equipped with the skills to unlock their dreams, however without access to the necessary information, the probability of achievement is narrow," said Hills.
Jennifer Korman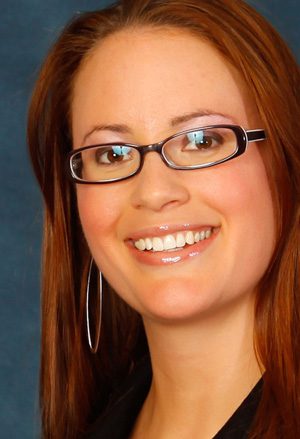 Domain and Change Management Analyst
Mercedes-Benz Financial Services
Jennifer Korman is domain and change management analyst for Mercedes-Benz Financial Services. Her tenacious spirit lifted her high above workplace hurdles. "Never automatically turn down an opportunity simply because you feel you may be overqualified or you're not sure if it's the right fit," she said. "Make sure you consider all angles."  This isn't empty advice. Korman said after grad school, she struggled to find a job. She ended up taking an internship – a decision many friends and family questioned. "It ultimately opened the door to full-time employment and a successful career with a company that has supported my continued development and that I love," she said.
Sava Lelcaj
Owner
Sava's Restaurant
Sava Lelcaj is a bright light in the culinary scene who began working in restaurants at age 13 as a bus girl, according to her website savcohospitality.com. In addition to her namesake restaurant, Lelcaj is also owner of Aventura, Babo Markets and Tavolina Catering and Events.
Anna Locke
Owner
Pure Barre, Ann Arbor
Anna Locke started taking Pure Barre fitness classes at the Ann Arbor studio with her mother. She then became an instructor and soon started working at the studio, according to the website.  While transitioning from instructor to an owner can be tough, Locke's great love is working with clients one-on-one and helping them transform their practice.
Kimberly Martin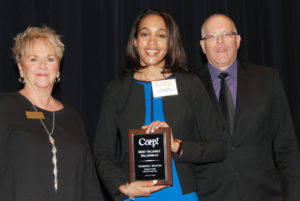 Manager, Performance Improvement
Henry Ford Health System
Volunteerism and community outreach is important to leadership, said Kimberly Martin, manager, performance improvement, at Henry Ford Health System. "I would not be where I am at today without leaders volunteering their time to programs that helped to shape and develop me as an engineer and young leader," said Martin.
Michael Ponke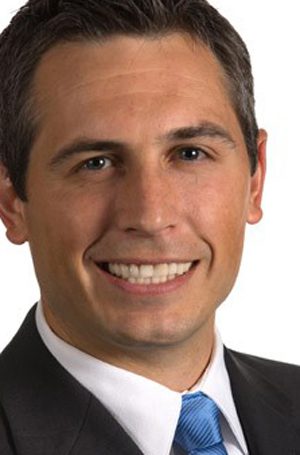 Manager
Rehmann
Rehmann, an accounting and business consulting firm, has five core values with the most important one being "Put People First," said Michael Ponke, manager. "This applies to our clients, but equally as important, it also applies to our associates," he said. "We're of the opinion that when you put people first, business success will always follow."
Katherine Robertson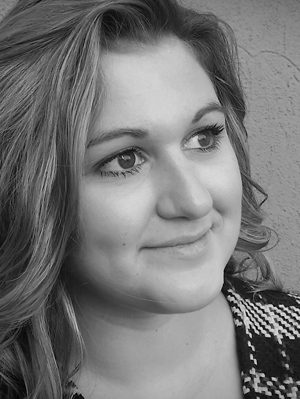 Executive Vice President, Training
Mobile Comply
Katherine Robertson, executive vice president of training at Mobile Comply, has been fortunate to find success in an industry she loves. "I am able to work with professionals that are interested in pursuing education and certification in the evolving connected and autonomous vehicle space," she said. "My enthusiasm for learning pushes me daily toward taking action and empowering others to see the potential in this growing industry." The Mobile Comply also provides educational programs that prepare businesses professionals to compete in connected vehicle and intelligent transportation, according to its website.
Caitlin Rourke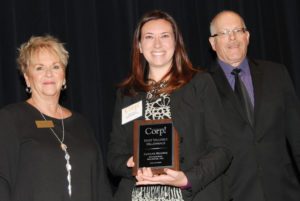 Human Resources Generalist
Enterprise Holdings
One of Enterprise Holdings founding values is it to take care of the communities it serves. "This is important to Enterprise as we serve customers in the neighborhoods we live and work in," said Caitlin Rourke, human resources generalist for Enterprise. "We allow our employees in Metro Detroit to participate in various community outreach programs, including the Metro Detroit Youth Day and United Way of Southeastern Michigan campaign."
Kyle Sasena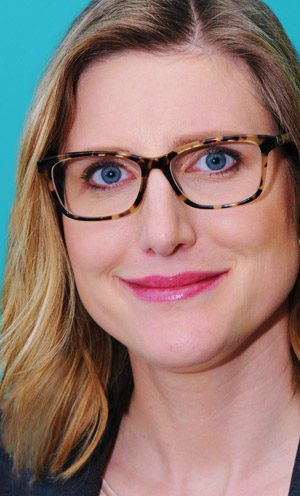 Vice President
Level One Bank
Level One Bank was virtually unknown in the sea of big banks, said Kyle Sasena, vice president. "Through hard work and perseverance, we grew and the portfolio blossomed," said Sasena. For Sasena, the bank has allowed her to help others succeed and realize their goals. "There is nothing more satisfying than watching someone achieve greatness and playing a role in that. I get to do that every day," said Sasena.
Jarret Schlaff
Boots on the Ground LLC
Boots on the Ground, (B.O.G) is a new social impact business in Detroit focused on employing and forging support systems for veterans experiencing homelessness to manufacture high quality, ecologically conscious boots and other products that heal communities and strengthen neighborhood resiliency, according to its website. It was founded in 2015 by Jarret Schlaff in collaboration with the New Work Collective in Detroit and lead designer Stephen Schock.
Jake Schostak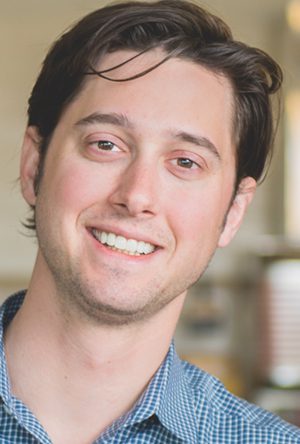 MOD Pizza Brand Leader
TEAM Schostak Family Restaurants (TSFR)
Jake Schostak's family has had a strong footprint in Michigan for nearly 100 years, starting out in real estate and making the progression into the restaurant industry in the early 1980s. Growing up surrounded by strong business role models, Schostak wanted to make his contributions to the family's business. "I felt it was important to cultivate additional experiences from other companies in the restaurant industry," he said. "It took a lot of drive and tenacity, but my experiences ultimately led me to a point where I could return to Michigan and successfully launch the first MOD Pizza restaurants in my home state."
Dana Snider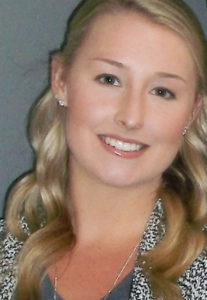 Marketing Manager
Great Expressions Dental Centers
Great Expressions Dental Centers (GEDC) provides access to affordable dental care without sacrificing quality or convenience, according to its website. "The dental landscape is always changing," said Dana Snider, marketing manager. "Our offices face challenges every day such as competition, and more importantly educating the public that we are more than just a typical dental office." Founded in 1982, Great Expressions Dental Centers is one of the largest networks of dental care providers in the United States with more than 240 practices in 10 states including Michigan.
Gary Strutz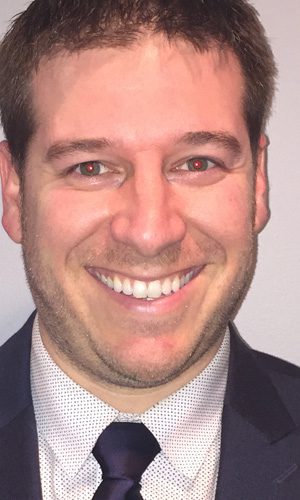 Local Sales Manager
Comcast Spotlight
Gary Strutz, local sales manager for Comcast Spotlight, left an industry he knew in order to advance his career—a move that paid off. He started out as an intern working at the Palace of Auburn Hills, home of the Detroit Pistons, after he graduated from college. But after seven years and many promotions he decided to leave. "This was an extremely tough decision for me," said Strutz. "However, in order for me to keep climbing the ladder as I was doing I needed to get into an entirely new industry and start over. This is what led me to the amazing opportunity with Comcast Spotlight that I could not be more grateful for."
Garry VonMyhr
CEO
Genius Phone Repair
Genius Phone Repair not only fixes smartphones on the fritz, the company also repairs iPods and tablets, at retail locations throughout Michigan and Indiana. The company also buys those devices. CEO Gary VonMyhr said the road to such an impressive present came with many bumps. "Capital has always been the biggest struggle for our company. When we started, we only had $9,000 to open our first retail location because banks would not give us financing," said VonMyhr. "We were all college students with student loan debt. We ran with very minimal capital for the first years of operation. This forced our ownership team to be very hands on in the day-to-day business, and help our employees understand the importance of our resources as well."