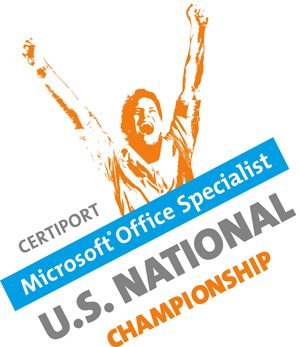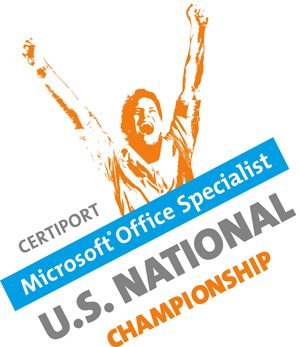 Some may hold the misconception that today's teenagers are too busy chatting with friends on their smartphones or hanging out online rather than focusing on building their skills or preparing for their future careers.
But one group of teens recently showed that their love of technology, in fact, has enabled them to not only think about their future but also that they already possess the business and technology skills they will need to succeed in the workplace.
This summer, more than 320,000 students ages 13 to 22 entered the Microsoft Office Specialist U.S. National Championship. A group of 124 finalists traveled to Orlando, Fla., in June to take timed tests to show off their skills in Word, Excel and PowerPoint.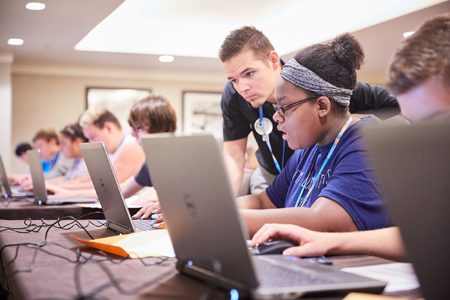 Six teenagers – five boys and one girl – proved themselves the best of the best in the eyes of Microsoft and Certiport, the software company's partner in the Championship and a leading test delivery solution provider for the global workforce and academic markets. They will now travel to Anaheim, Calif., for the MOS World Championship from July 30 – August 2, 2017.
"At first, I was just taking a Microsoft class elective at my school," said one of the winners, Microsoft Word Champion Forrest Liu. "After hearing about the competition, I decided to challenge myself and take advantage of what I had learned throughout the semester. I learned a lot more than I used to think you could do with Word. Also, winning this competition taught me that hard work pays off in the end."
This competition is more than just a lark – earning Microsoft Office certification at a young age can set a teen up for a great career. Past winners have been offered full-time jobs on the spot after winning.
Here's how it works: Students from 13 to 22 years old participate in one of six competition tracks by submitting a qualified, passing score on any of the following exams: Microsoft Office Specialist Word (2016 or 2013), Microsoft Office Specialist Excel (2016 or 2013), and Microsoft Office Specialist PowerPoint (2016 or 2013).
First place winners received a $3,000 cash prize. Second and third place prizes are $1,500 and $750 respectively.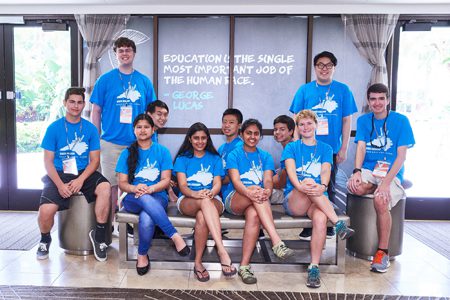 The MOS U.S. Champions are as follows:
MOS Word 2016 Champion, Joshua Garrelts, 17, Kansas
MOS Excel 2016 Champion, John Dumoulin, 17, Virginia
MOS PowerPoint 2016 Champion, Dheya Madhani, 15, North Carolina
MOS Word 2013 Champion, Forrest Liu, 15, North Carolina
MOS Excel 2013 Champion, Anirudh Narayanan, 17, Delaware
MOS PowerPoint 2013 Champion, Dominic Allain, 15, Louisiana
"Placing first at the MOS U.S. Championship is a dream come true to me," Liu said. "I know the Microsoft Word certification I earned to qualify for the competition will help me in the future as I add it to my resume, as well as for writing professional letters, school essays and eventually on the job."
After besting 320,000 students who earned a passing score on an eligible MOS Exam in the qualifying round, 124 finalists were given a printed copy of a document, spreadsheet or presentation to recreate, along with printed instructions and digital assets. They were scored according to the accuracy of the re-creation. The champions in each program, along with a chaperone, have won a trip to participate in the 2017 MOS World Championship in Anaheim, Calif.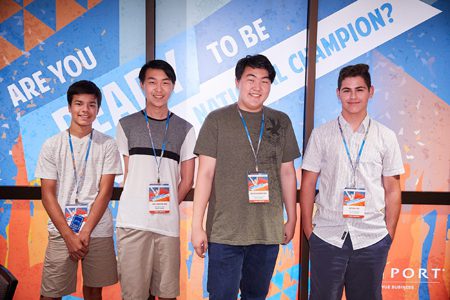 "Every year the MOS U.S. National Championship grows as students discover the value of MOS certification to help them prepare for college and career," Aaron Osmond, general manager, Certiport, said in a statement. "Earning validation from Microsoft allows students to stand out from the crowd and prove that they have valuable, on the job skills."
Certiport anticipates more than 150 finalists from more than 50 countries at the MOS World Championship, where students will again participate in a unique competition exam in their track. Six winners will receive cash prizes, medals and the title of Microsoft Office Specialist Word, Excel or PowerPoint World Champion.
"Hopefully, this is just the beginning. I'm currently preparing for the MOS World Championship, but I definitely plan to compete again next year," Liu said.