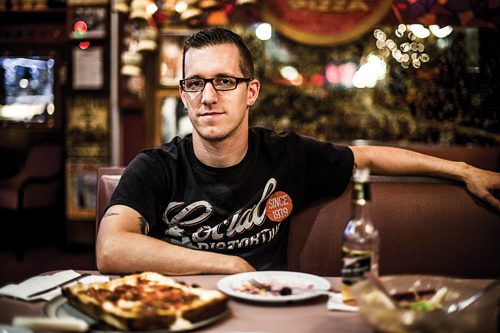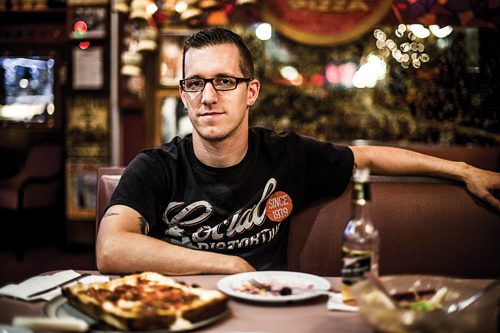 Hot, gooey, chocolatey fudge, poured out of a copper kettle and cooled on a marble slab, sliced and wrapped in wax paper and, finally, tucked into an iconic box of pink and brown.
That is Ryba's Fudge; a symbol of Mackinac Island, says Todd Callewaert, the company's owner.
But, Ryba's Fudge actually started in Detroit where Callewaert's grandfather first learned to make it. It was not until years later, in 1959, that Harry Ryba moved his store to the Island. Like its initial location, Ryba's many other products and businesses may be less well known: mail order confections, ice cream, bicycle rentals, restaurants, a hotel, and, wait for it … a Starbuck's.
While fudge remains the core of the business, Ryba's would not have survived on fudge alone, Callewaert says. Business has "gotta keep movin', can't stall," he contends.
That entrepreneurial spirit, the drive to stay relevant through diversification, growth and tradition, is what sustains Michigan's tourism industry.
Much like Ryba's itself, the industry comprises a vast cross section of businesses, including the hotels, restaurants, gas stations, retail stores, transportation and entertainment venues, as well as the parks and trail systems that crisscross the state. If the Bureau of Labor Statistics categorized tourism as an industry, it would be the 10th largest in Michigan, with 214,333 employees as of 2014, according to Tourism Economics, an industry consultancy.
At the apex of the industry is Travel Michigan, the state's tourism department, which exists to raise the profile of Michigan as a regional, national and international destination for leisure and business travelers. Its product is Michigan's changing and diverse tourism industry, from Ryba's fudge and the Pictured Rocks to South Haven and The Henry Ford to craft beer and farm-to-table dining.
The Michigan Brand
Back in the early 2000s, if an Ohio resident was asked what they thought of Michigan, they might have likened it to Alaska "only closer" or Amish country "only with electricity." Those responses were part of survey research lead by Mark Canavan, executive vice president of McCann Detroit. The goal of the research was to understand how outsiders perceived Michigan. With responses like that, it was clear that Michigan was a blank canvas.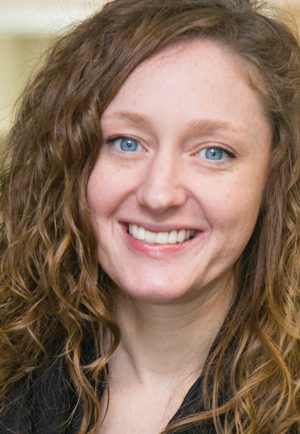 Canavan and his team began painting that canvas with Pure Michigan, a state ad campaign that was launched in 2006 with ads featuring the voice of actor/comedian (and Michigan native) Tim Allen and the theme from the movie "Cider House Rules" played over images of sunrises, shorelines, autumn leaves, road trips, hiking, craft brewing and a resurgent urban scene. While the descriptions may seem rather typical, the result was far more than the sum of its parts.
Having studied 45 other state and city ad campaigns, Canavan found that nearly all of them were splashy itineraries pushing visitors to "come here; do this."
Many of those campaigns had just two spots, and they would "run the heck out of them," says Canavan. Instead, he designed a series of commercials; each one beckoning the audience toward a sense of what life feels like on its best days, "a beacon in their work lives," he says.
Emotional advertising may not be new, but, in state tourism advertising, it was "trend setting," says George Zimmermann, the former vice president of Travel Michigan who oversaw the Pure Michigan launch.
People sent hundreds of "love letters" to Travel Michigan and the ads continue to win awards. It's also an approach that has been borrowed by other states, although the biggest impact may be the fact that the state of Michigan is now using the Pure Michigan concept for its own business attraction efforts.
While Canavan's creativity may have set the stage for success, the proof of that success lay in the numbers, say supporters. Pure Michigan is more than a "feel good" campaign; there is a proven return on investment, says Michelle Grinnell, Travel Michigan's director of media, public and industry relations.

Return on Investment
In 2015, Pure Michigan generated new visitor spending of $1.4 billion and tax revenues of $97.8 million.
That amounts to a gain of $7.67 for every ad dollar spent, a return on investment that has steadily grown since 2006, the year Longwoods International USA began its annual report. Back then, the ROI was $2.11.
Even with a more than 260 percent increase, Michigan's ROI is small compared with Alaska's and California's, which have been as high as $72 and $19, respectively, according to figures released by Michigan State University Extension in 2013. But the disparity may not reflect so much the success of the  campaigns, but, rather, how each location calculates its ROI.
For Michigan, Longwoods measures investment in regional and national ad dollars only, which totaled $13 million in 2015. (Travel Michigan's total fiscal year 2015 budget was $29 million). Return is measured in new visitor spending triggered by those ads and the taxes generated from that spending.
With millions in taxpayer dollars invested, the steadily increasing ROI has drawn skepticism from the Mackinac Center for Public Policy, based in Midland. Other critics have questioned the integrity of the brand in the face of the Flint water crisis. However, far from seeing itself in competition with the needs of Michigan residents, the tourism industry sees Pure Michigan as the tide that raises all boats.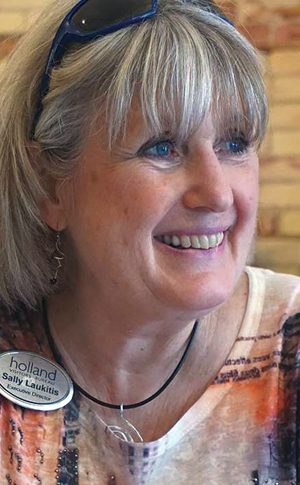 Tourism generates new money that would not otherwise come into the state, says Sally Laukitis, executive director of the Holland Area Convention and Visitors Bureau. In 2015, Pure Michigan generated 4.6 million trips but the more significant point is the ripple effect of those trips.
"It all starts with a visit," says Laukitis, referencing the initial point of contact that inspires people to want to live and work in that location. If it draws people in, then businesses see that location as a place to find and develop talent, something the Holland Area CVB can attest to with its distribution of some 1,500 relocation packets.
"Those are people that visited, and they loved the experience so much that they want to move here," says Laukitis.
While tourism may have once been seen as an entity unto itself, with little impact on other industries, the "wall" between tourism and the business community is breaking down, Canavan says, one sign of that increased integration being the expanded use of the Pure Michigan brand. Initially intended as only a leisure travel ad campaign, it has now been adopted as the face of the state's business attraction efforts.
Economic Development
Just under three square miles and landlocked in southeast Michigan, Hazel Park may not be the first place that jumps to mind when one thinks of tourism dollars impacting the economy. The average household income is $34,238 a year, and 27 percent of residents live in poverty.
But Hazel Park is the location that James Rigato, a partner at The Root Restaurant and Bar in White Lake and a former contestant on TV's "Top Chef," chose for his latest restaurant, Mabel Gray.
With a $65 tasting menu and a celebrity chef at the helm, Mabel Gray has become a sign of Hazel Park's budding renaissance. Located next to Ferndale, Royal Oak, and a short drive to Detroit, Hazel Park is the "bull's eye," says Rigato. The vacant "shotgun" building that is now Mabel Gray was affordable, and he says the city government was very supportive.
Aside from its location and cost benefits, Hazel Park was a place that Rigato had grown to love, having come to know the city by hanging out with friends at small, nondescript bars. Over time, Rigato was hooked and became a champion of the city.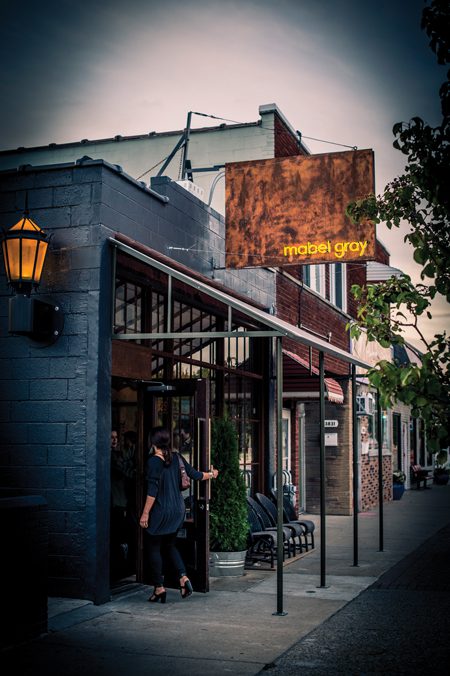 Today, Mabel Gray is evidence that Hazel Park is gaining ground, with at least two new businesses, Cellarmen's, a mead house and brewery which opened in 2015, and Doug's Delight, a former ice cream and hot dog joint purchased by Rigato in 2016 and due to open later this year. That makes three new businesses that were not here just a few years ago, and Rigato himself and most of his staff live in the city.
So, what about those out of state visitors? Will they knock on Mabel Gray's door?
Rigato is confident they will, pointing to food tourism as being a regional attraction, with visitors trying five to six restaurants in a single trip.
The Detroit restaurant scene may be the epicenter of those trips to southeast Michigan, but Hazel Park's Mabel Gray appears to be a new outpost.
Collaboration
Tourism Economics' 2016 study suggests the tourism industry may remain fragmented, with visitors spreading out their dollars over an entire experience, the money shared among restaurants, hotels, souvenirs, events and transportation. They may zipline in one location then enjoy the nightlife in another. "Simply put, the whole of destination marketing is greater than the sum of individual parts," according to the study.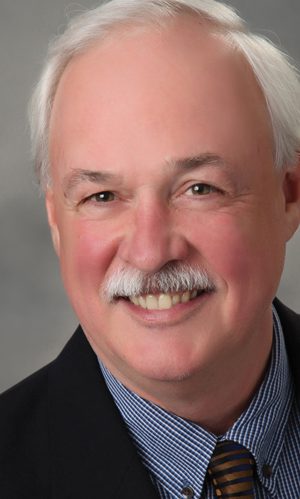 To address this reality, in 2002, Travel Michigan launched its Partnership Program, which offers a dollar for dollar match on advertising. One of the first groups to sign-on was "Beachtowns," comprising the communities of Holland, Grand Haven, Muskegon, St. Joseph, Saugatuck and Douglas, Silver Lake Sand Dunes, and South Haven.
While each of the eight locations has its own character and attractions, to attempt eight independent advertising campaigns would be not only redundant but wasteful, as some locations would have only small ad budgets to devote to a regional or statewide campaign. However, when they advertise together as "Beachtowns" they can leverage limited financial resources and become part of a larger attraction and brand.
Under the strategy, visitors who may only have planned to visit St. Joseph are encouraged to broaden their travels southward, perhaps to Holland or other coastal towns, to experience more of the Beachtown destination.
By 2015, the Partnership Program grew to 48 businesses and organizations, a testament not only to Travel Michigan's larger budget but also to the enthusiasm the industry has for the Pure Michigan brand, included in all advertisements and marketing. In total, for 2015, the industry invested $5.6 million of its own funding.
Private business does not make that kind of investment for a good-looking logo, says Longwoods chairman George Zimmermann, who ran Travel Michigan when the Pure Michigan campaign began. They do so because Pure Michigan is an economic driver.
While it may seem obvious that the industry would support any state ad campaign, that was not the case with "Great Lakes. Great Times," a previous campaign that lasted a decade but which failed to gain broad acceptance.
This kind of collaboration is organic in nature, not just strategic.
Canavan specifically mentioned a golf resort (which he preferred not to name) that, before Pure Michigan, encouraged its guests to stay on the resort grounds throughout their stay – dining at the on-site restaurants and enjoying the on-site amenities. Today, though, it encourages its guests to go into town to explore the bakery, restaurants and other offerings there. That collaborative effort, that sense of reciprocity, was sparked by the Pure Michigan campaign, he says.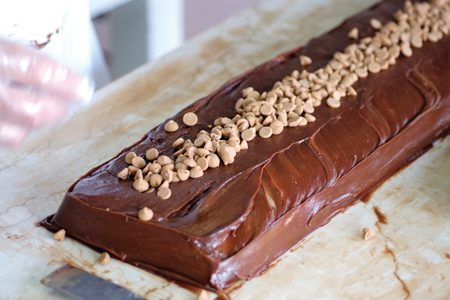 Ten years after Ryba's Fudge moved to Mackinac Island, it bought the Island House Hotel, which first opened in 1852 and was neglected to the point where it was scheduled for demolition.
But the real catch for Ryba's was not so much the hotel, but the lucrative and scarce bicycle rental license that came with the property.
With that single purchase, Ryba's Fudge not only preserved an historic building, but also expanded its business to include bicycle rentals and hospitality, all while protecting its core product – the soft, sweet, melt-in-the-mouth chocolatey treat that lets visitors take a bit of the Island back home in the form of fudge.
Like the Pure Michigan campaign, the fudge does not necessarily represent a single business but, rather, many businesses, all working together to create an experience, a place out of time. And, perhaps, just the taste of it can trigger a lust for summer and shoreline or an island full of bicycles and grand hotels.