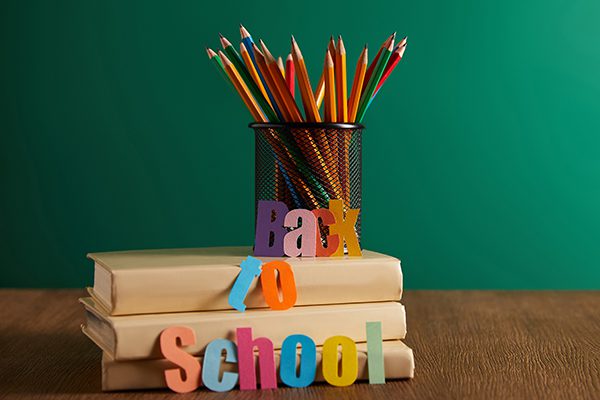 Gov. Gretchen Whitmer on Tuesday proposed suspending the Michigan sales tax on school supplies, part of her MI Back to School Plan to help families get ready for the upcoming school year by lowering costs and building on the bipartisan education budget she signed in July.
The plan will save Michigan families money right now, help educators save on classroom expenses, and equip kids with the tools they need to succeed, including everything from paper and pencils to crayons and computers, Whitmer said in a release.
"As families gear up for the school year, they should be able to get what they need without spending too much money out of pocket," Whitmer said. "That's why I'm putting forward the MI Back to School Plan, which includes a proposal to temporarily suspend the sales tax on school supplies. Getting this done would lower costs for parents, teachers, and students right now, and ensure that they have the resources to succeed."
Michigan Senate Majority Leader Mike Shirkey, R-Clarklake, called the proposal "shameless pandering" on the eve of school starting.
"The people of this state are smarter than (Whitmer) gives them credit for," Shirkey said in a statement. "They know she's done absolutely nothing to help them through these historically difficult times, and that today's announcement on the eve of school starting is nothing but shameless pandering.
"Months ago, (Whitmer) vetoed our bipartisan plan to lower taxes for a family of four by at least $1,300," the majority leader added. "Now, she's offering a plan that might save them $54. That's not help — it's a slap in the face. The people of our state need real, permanent tax relief. Their governor isn't just a day late and a dollar short, she's months late and billions of dollars short."
Whitmer's plan drew support from educators and others. Alex Bohr, a fourth-grade teacher at Gull Lake Community Schools, praised the plan in a release from Whitmer's office.
"I spend about $500 out-of-pocket a year on supplies for my classroom, and that's a big challenge for me as an early career teacher with low wages," Bohr said. "On top of school supplies, many of us also buy snacks for students whose families aren't able to send snacks from home, so the kids can have something to eat during the day outside of lunch. All of these costs accumulate and can become a substantial financial burden, both for educators and parents."
Stephanie Klein, Great Start Readiness Program (GSRP) Director and lead co-teacher in the Menominee County Intermediate School District, pointed out many teachers have resorted to seeking help on social media sites such as TikTok and Twitter.
"With the continued rising cost of just about everything needed to supply a classroom; teachers like myself are having to resort to creating wishlists on Amazon, and sharing them on social media in the hopes that some companies will help "#CLEARTHELIST," Klein said. "A "teacher tax holiday" would help take a little pressure off the pocketbooks of so many educators. School districts can only provide so much money for budgeted supplies and the extras are usually put on the back burner to wait and see if there is extra money left over. Usually, teachers end up funding the extras themselves, but I would rather that than have my students not flourish."
With prices rising on everyday items, a Deloitte report found that parents and families expect to spend up to $661 per child on school supplies this year, as opposed to $612 per child last year. To provide relief, 19 other states are suspending state sales taxes on everything from clothing and shoes to backpacks and computers to lower costs for families and help educators outfit their classrooms for the year. Under the governor's plan, Michigan would join those states to deliver savings for parents as they prepare to send their children back to school.