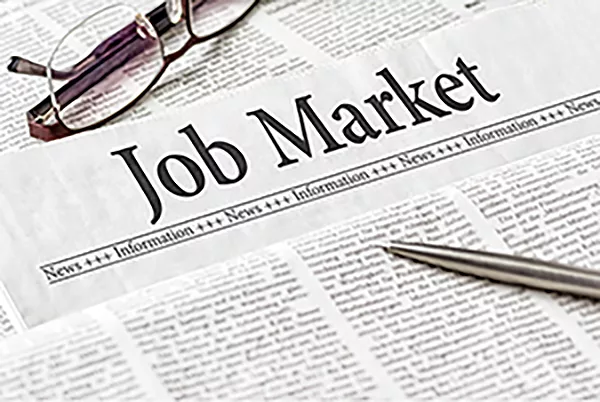 The number of U.S. workers filing for unemployment benefits dropped by 19,000 last week, falling to 204,000.
According to statistics provided by the Labor Department, that's the lowest total in more than three months.
The labor market is being watched closely by policymakers at the Federal Reserve, who raised interest rates seven times last year in an effort to slow job growth and bring down record high inflation.
Also Thursday morning, the payroll processing firm ADP reported that the U.S. economy gained 235,000 jobs, well above expectations, the Associated Press reported.
The four-week moving average of claims, which evens out some of the week-to-week volatility, fell by 6,750 to 213,750.
Some 1.69 million people were receiving jobless aid the week that ended Dec. 24, about 24,000 fewer than the week before.
On Wednesday, the government reported there were 10.46 million job vacancies on the last day of November, down slightly from 10.51 million in October. But there are still nearly 1.8 jobs for every unemployed person, whereas before the pandemic, there were usually more unemployed people than jobs.
In its updated forecasts, the Fed's policymakers predicted slower growth and higher unemployment for next year and 2024, according to the AP. The unemployment rate is projected to jump to 4.6% by the end of 2023. That would mark a significant increase in joblessness and typically would reflect a recession, which many economists have predicted.