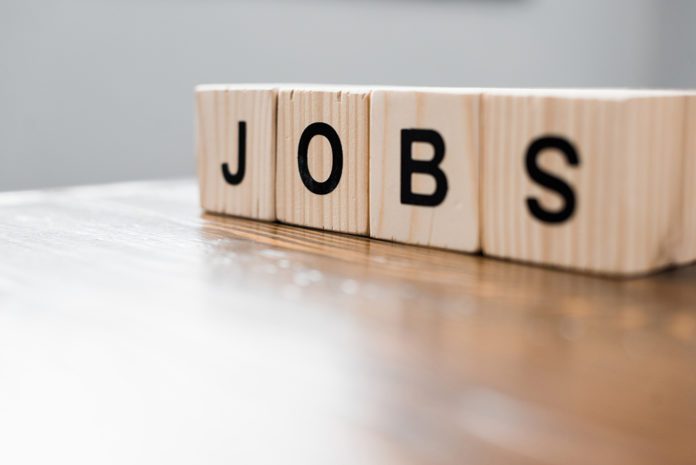 Businesses around the country may be finding it easier to fill positions, if the latest report from the U.S. Labor Department is an indication.
According to statistics the department released, U.S. job openings dropped in October, though they still remained high as the Federal Reserve ramps up interest rates in an effort to cool the economy.
Employers posted 10.3 million job vacancies in October, down from 10.7 million in September, the Labor Department said Wednesday. Even with the drop, openings were slightly lower in August, when they dipped below 10.3 million before rebounding the following month, the Associated Press is reporting.
The number of people quitting their jobs also fell in October, to 4 million from 4.1 million.
The number of open jobs dropped last month in construction, manufacturing, professional services such as architecture and engineering, and health care. They rose in financial services and remained high for restaurants, bars, and hotels, the AP reported.
"The labor market is cooling (what the Fed wants) but it is far from cold," Jennifer Lee, an economist at BMO Capital Markets, told the AP in an email.
Fed officials would also like to see the number of people quitting decline. When workers quit, they typically do so for a new, higher-paying job. Since the pandemic, people who have left one job for a new one have been getting historically large wage increases.
The Fed would like to slow – though not eliminate – wage gains, so it is hoping that its rate hikes will bring down the number of jobs that companies advertise.
The Fed has hiked its benchmark interest rate six times this year to a range of 3.75% to 4%, the highest in about 15 years, in a bid to quell rampant inflation, according to the AP report. Prices have soared 7.7% in the past year, near the highest in four decades. The Fed typically seeks to slow price increases by weakening the economy and pushing up unemployment, which reduces spending and often brings down inflation.