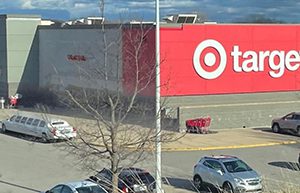 Target Corporation announced its first quarter 2023 financial results, which reflected continued traffic and sales growth in what company officials called an "increasingly challenging environment."
The Company reported first quarter earnings per share of $2.05, down 4.8 percent from $2.16 in 2022. First quarter Adjusted EPS1 of $2.05 decreased 6.2 percent compared with $2.19 in 2022.
Brian Cornell, chair and CEO of Target Corporation, said, "We came into the year clear-eyed about the challenges consumers are facing, and we were determined to build on the trust we've established with our guests," said Brian Cornell, chair and CEO of Target Corporation. "It's required agility and the ability to flex across our multi-category portfolio as we lean into value and the product categories our guests need most right now. Thanks to the team's dedication, we saw an increase in guest traffic in Q1, with total sales increasing and profitability ahead of expectations.
"As we look ahead, we now expect shrink will reduce this year's profitability by more than $500 million compared with last year," he added. "While there are many potential sources of inventory shrink, theft and organized retail crime are increasingly important drivers of the issue. We are making significant investments in strategies to prevent this from happening in our stores and protect our guests and our team."
Based on softening sales trends in the first quarter, Target is planning for a wide range of sales outcomes in the second quarter, centered around a low-single digit decline in comparable sales.
For the full year, the company is maintaining its prior guidance, which includes expected comparable sales in a wide range from a low-single digit decline to a low-single digit increase, operating income growth of more than $1 billion, and both GAAP EPS and Adjusted EPS of $7.75 to $8.75.