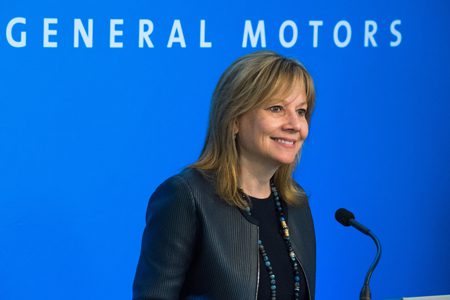 Detroit — Record pre-tax earnings have led to record-breaking profit-sharing bonuses for employees of General Motors, CEO Mary Barra and GM officials announced Wednesday.
More than 42,000 hourly employees will get profit-sharing checks up to $12,750. GM officials announced the bonuses total some $500 million for the year, with a three-year total of some $1.2 billion.
Much of that money is staying in Michigan. Some 40% of GM's hourly employees work at 32 GM facilities in the state, The Detroit News reported.
In a letter to employees, Barra said GM expects another strong year in 2023 and is projecting adjusted earnings of some $10.5 billion to $12.5 billion.
"It takes experience, skill and teamwork to adjust to external factors like higher interest rates, commodity price increases and supply chain disruptions and deliver our commitments year in and year out," CEO Mary Barra told investors on a Tuesday call, according to The News. "Our team rose to meet every challenge thrown at them in 2022. Looking ahead, we expect that 2023 will be another strong year for GM."
In her letter, Barra said GM is expecting a "breakout year" for the automaker's electric-vehicle sales. GM is planning multiple EV launches and expansion of its battery cell manufacturing capabilities.
It will be a "breakout year" for GM's Ultium electric platform, Barra said, with multiple EV launches and battery cell manufacturing expansion.
GM shares closed up 8.35% Tuesday to $39.32 per share, according to The News.