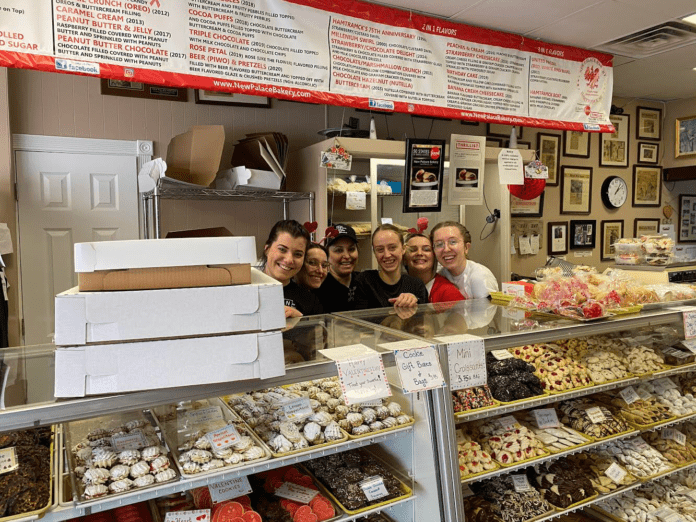 Maybe it was the sugar talking, but one Michigan-based distillery has created a sensation with its odd yet tasty decision to blend paczki with vodka to make a drink that is selling out everywhere that serves it.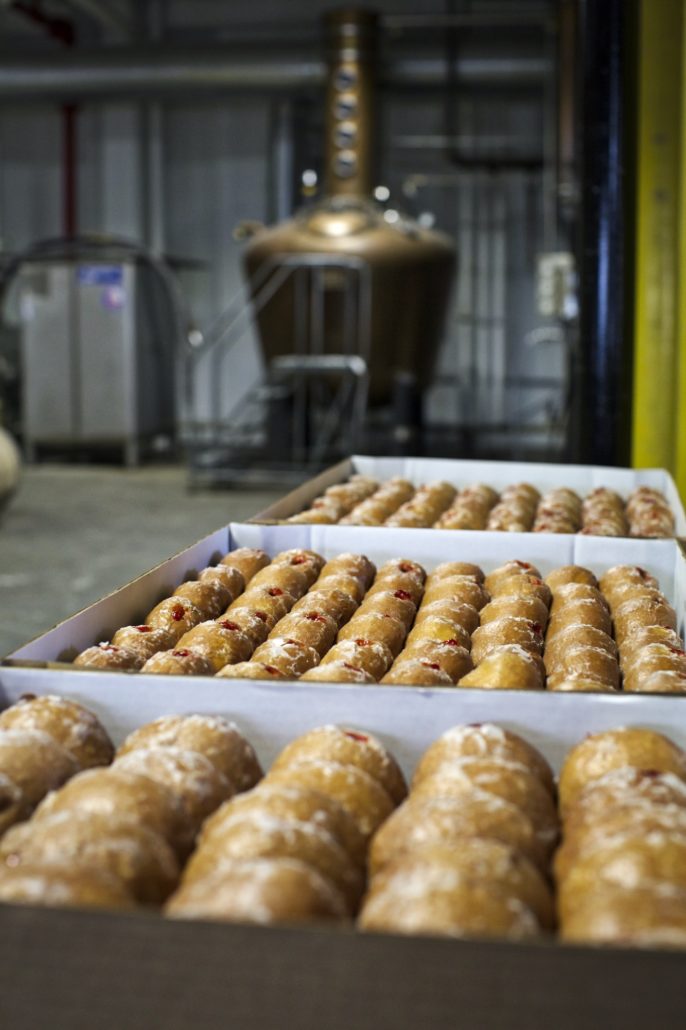 For the third year, Detroit City Distillery is bringing its limited-edition, paczki-flavored vodka to metro Detroit – and the alcoholic beverage has become a hit with bars, restaurants and paczki lovers across the region, said Michael Forsyth, founder and partner at the Detroit-based business.
Detroit City Distillery creates small batch artisanal whiskey, gin and vodka using the local ingredients sourced from farms near its distillery and tasting room in Detroit's Eastern Market. Paczki Day Vodka will go on sale starting Feb. 22 with a special release party at DCD's Tasting Room in Eastern Market and will be available through Paczki Day on Feb. 25 or until it is gone.
Taste sensation
Chances are, there won't be much left as Fat Tuesday slides into the Catholic time of reflection known as Lent. Most people enjoy Fat Tuesday as a time to eat as much as they want before starting Lent, which asks adults ages 14 and up to fast and limit their consumption.
This strange but ingenious product started with Steve Orzechowski, the distiller for DCD and a proud Polish American. His experimental spirit decided to get creative, honoring Paczki Day in Hamtramck. Steve went to New Palace Bakery, bought dozens of paczki and tossed them into some vodka.
He chose New Palace Bakery for its long-time efforts to bake the finest desserts and treats around. But it also is a meeting places for people of all backgrounds to buy paczki, which is considered a treat for all people, not only those who are Polish.
The result of combining paczki with vodka was strangely delicious and beautiful, tinted a rosy pinkish color because of the paczki's raspberry filling, Forsyth said. The result is a beverage that is smooth, buttery and has a distinct raspberry finish. Orzechowski recommends people sip it chilled or as a chaser with a paczki of their choice.
"We made a little the first year. Last year, it sold out immediately. There was no marketing or anything. People were calling for it for days," Forsyth recalled. "This year, we decided to scale it up and make it available to bars and restaurants. Paczki manic ensued – we've had people contact us from as far away as Poland. … It's been so much fun."
Bottles are $30 each and will be available for purchase at Detroit City Distillery's Tasting Room at 2462 Riopelle Street in Detroit. Customers must be 21 and over to taste or purchase alcohol. Craft cocktails and favorite polish treats will be available in a festive atmosphere at DCD throughout the paczki season.