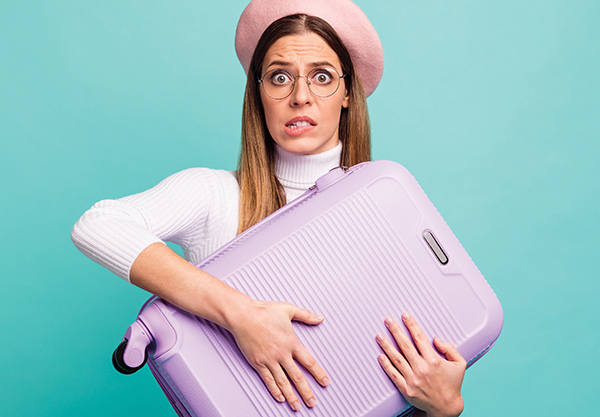 A middle-aged Ewan McGregor strolls past a studio where teams of performers and film crews are making advertisements for all manner of products, voicing his doubt that any of us will regret the purchases not made.
"Do you think any of us will look back on our lives and regret the things we didn't buy?" McGregor asks, opening a yellow studio door to a flawless white sand beach in the sun: "Or the places we didn't go?"
The rant (and even McGregor's buzz cut) seems to pay homage to the opening scene of the 1996 Scottish cult classic film Trainspotting. And while not as edgy as the original monologue — a now-famous rant trashing the prescribed "solutions" to life offered by a mass consumerist society — the 2022 Super Bowl ad from Expedia tries to harness something of the original. Only, the doorway out of 2021, instead of heroin, is travel.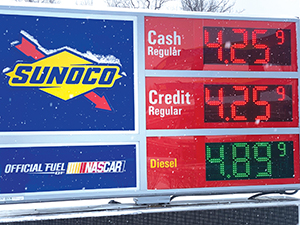 Whether many will make that connection or try to take the yellow door to a sunny beachside vacation this spring and summer remains to be seen. Travel experts say they worry that inflation and skyrocketing gas prices after the Russian invasion of Ukraine could spur people to rethink vacation plans.
Fuel prices rose to record-high levels in March, spurring Michigan Gov. Gretchen Whitmer to join a coalition of governors urging Congressional leaders to pause the 18.4-cents-per-gallon federal gas tax until the end of the year.
But travel companies and the hospitality business are still betting and hoping on a resurgence in 2022, despite the biggest land war in Europe since World War II. Only a couple weeks ago, travel agents said their phones were ringing nonstop.
"It's absolutely on fire. It's just crushing," said Sarah Kline, president of Time for Travel, a Davidsonville, MD-based travel company that books mostly destination weddings in the Caribbean and Mexico. "We do a lot of destination weddings and groups. Some have been booming since spring … all of the sudden everyone is like, 'yep, we're going.'"
Kline said pent-up demand after many people delayed weddings and other events has left her scrambling to keep up with a lust for travel. The firm already has four times the number of weddings booked in 2022 and 2023 than in company history — even compared to pre-pandemic times.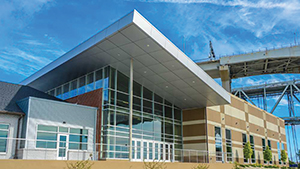 And people are hungry for packaged experiences in which they don't have to think about where to stay, what to eat or what they'll do. For the people who can afford it, travel industry experts say tourists are relying more and more on agents and resorts that can offer mostly all-inclusive deals, amid ever-changing COVID-19 rules that vary from state to state and country to country.
"I think, honestly, this is a renaissance for travel agents," Kline said. "For travel agents it's probably the best thing that ever happened. People who thought they didn't need us, didn't want us, are now second-guessing everything. Everybody seems to want to have their hand held through the process right now, which is what we're here for. I think people who didn't think to use us or know to use us are searching us out. Especially the millennial travelers who thought they knew everything."
Travel is up, but Ukraine could dampen demand
Expedia's expensive Super Bowl ad buy and Booking.com's separate Super Bowl ad are just the latest and flashiest signs that the travel industry is trying everything it can to entice people weary of staying at home and ordering takeout to escape the hardship and drudgery of the past three years with a long holiday. Both companies are offering contests to give away free vacations valued for thousands in vacation travel.
Battered by the pandemic, the industry hopes to regain much of what it lost during the course of lockdowns, COVID-19 restrictions and decimated leisure and business travel.
According to research by Longwoods International, a travel research and advertising group with U.S. headquarters in Columbus, Ohio, only about 24 percent of U.S. travelers said COVID-19 would greatly impact their decision to travel in the next six months. Nine-in-ten people surveyed by the travel research group said in February they plan to travel at some point in the next six months and 39 percent of people said they had trips planned in the next 60 days.
But that was before the war in Ukraine and record-high gas prices that have followed.
Amir Eylon, president and CEO of Longwoods International, now says he's concerned that high fuel costs could cause people to rethink their plans and make trips that are closer to home. Other industry experts say they're worried about the same.
Prior to the situation in Ukraine, many more travelers had been planning to resume in-person events like meetings, conferences and festivals in the next three to four months. Eylon said the company was projecting a "significant" work-leisure travel market, too, with roughly 40 percent of U.S. travelers saying they would work remotely in locations beyond their homes over the course of the next year or two. And roughly 71 percent of American travelers said they felt safe traveling outside their homes, according to a previous Longwoods survey.
But no one knows exactly what the summer will bring now. The rising price of oil could drive up airfare for international and domestic flights alike, The New York Times reported. Travel companies aren't yet seeing a cascade of canceled flights, according to the Times. But the war has experts worried.
"The travel recovery we all have hoped for this year faces a new challenge — the quickly rising cost of both gasoline and jet fuel," Eylon said. "After two long years of pandemic isolation and restrictions, the last thing consumers need is this oil-price shock. This increased expense might not only limit the number of trips travelers take, but also lead to selecting destinations closer to home or reducing their spending on items like meals, accommodations, and souvenirs as they travel."
Destinations
Prior to the invasion of Ukraine, coastal destinations and the great American West were among some of the hottest destinations for domestic pandemic travel, and industry watchers were expecting them to remain so throughout 2022.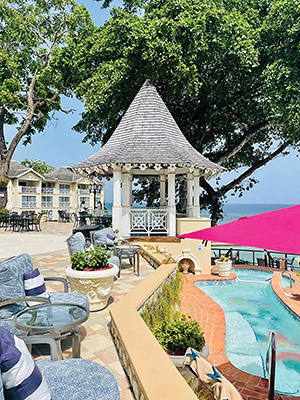 In 2021, Florida saw 122.37 million visitors come to vacation on its sunny beaches. It's a 54.6 percent increase from 2020, when about 79.18 million people visited the state, compared to 131 million in 2019, Visit Florida statistics show.
During the first months of winter, Southeast Florida remained one of the most sought-after domestic travel destinations. The final quarter of 2021 managed to surpass even fourth quarter tourism to Florida in 2019, according to Visit Florida. The state tourism arm doesn't yet have data available for the winter months of 2022, but Florida is seeing "a very strong winter travel season," Leslie Pearsall, senior communications manager for Visit Florida, said in February.
According to Time for Travel's Kline, the Caribbean and Mexico are also still flooded with U.S. tourists looking to head abroad in the next several months. That includes booked hotels in Mexico, Jamaica and the Dominican Republic. Kline said she wasn't able to find a room in Aruba for a client even months in advance. The demand for Caribbean travel is so high right now that a family that turned to Kline for a moderate priced hotel in Jamaica was eyeing $6,000-a-night for the last room, she said.
According to Robin Cline, founder of Cline and Co. Travel Consulting, other hotspots in 2022 include camping locations in Colorado and Montana, U.S. National Parks in the West, luxury bookings at western "dude ranches," Costa Rica, Hawaii and Puerto Rico, the Washington Post reported.
After reopening first in 2021, Croatia, Iceland and Greece also seemed primed to see a flood of tourists, the Post reported. Their outdoor appeal was a big part of the draw, not to mention the fact that they reopened borders for tourists before many other countries in Europe. The Post reported that France and Italy could see a tourism revival once Omicron clears.
"People have not lost their desire to travel, as we see in solid domestic market resilience. But they are being held back from international travel by restrictions, uncertainty and complexity," Willie Walsh, director general of the International Air Transport Association, said in a statement.
In February, the New York Times also reported that travel agents were seeing a huge bump in bookings for the spring and summer months ahead. Travel in the U.S. could even reach pre-pandemic highs this year, injecting $2 trillion into the U.S. economy, the World Travel and Tourism Council projected.
A recent report from the American Hotel and Lodging Association projected cheery indications for the industry in 2022, too. But the report noted that a "full recovery is still several years away." An analysis from AHLA and Oxford Economics showed that hotel room demand and revenue are nonetheless projected to almost return to 2019 levels in 2022, the report said, reaching $168 billion in revenue.
"Our latest forecast shows the recovery significantly picking up this year, as infection rates subside and travelers continue benefiting from the protection offered by the vaccine and boosters," Julia Simpson, president & CEO of WTTC said in a February statement. "As travel restrictions ease and consumer confidence returns, we expect a welcome release of pent-up travel and tourism demand. That, together with what we hope will be a strong consumer-led economic recovery, creates a positive outlook for the sector."
But all of that was before the war in Ukraine. A spokesperson for WTTC did not respond to an inquiry about how the invasion of Ukraine could impact domestic and international tourism.
Simpson said in a separate March statement that the invasion "shocked the world, and our hearts go out to all those who are suffering. We support those Ukrainians and Russians alike, who seek peace and bringing an end to this conflict. The Travel & Tourism sector is united in providing help to those affected by this crisis."
Labor and H-2B visas
Even before world markets were roiled by massive spikes in oil prices, the tourism and hospitality industry already were facing a labor problem. Many employers and industry associations have complained of prolonged difficulty finding enough workers to meet pent-up pandemic demand for restaurant and hospitality service.
On top of that, an added difficulty for many tourism hotspots is trouble finding enough seasonal workers.
The problem was already in the making last year. In fiscal year 2021, the U.S. granted an additional 22,000 H-2B visas for U.S. businesses that argued they would have suffered "irreparable harm without the ability to employ" additional temporary workers coming through the visa program, according to a U.S. Citizenship and Immigration Services news release about the supplemental visas.
Tourism hotspots like Mackinac Island in Michigan and Cape Cod often rely on visiting foreign workers coming through the H-2B visa program to run businesses like hotels and restaurants that cater to tourists. Insiders say not many U.S. citizens want seasonal summer employment that involves moving to a remote location away from friends and family for months at a time, usually for less than $15 an hour.
With that problem in mind, the Department of Homeland Security and Department of Labor again offered 20,000 additional H-2B worker visas for the first half of fiscal year 2022. The temporary increase on the visa cap "comes at a time of record job growth and reduced labor force participation," according to a recent news release from Homeland Security. The extra visas were available starting January 28, 2022.
The extra H-2B visas consist of 13,500 returning workers and another 6,500 visas exempt from the federal returning worker requirement reserved for residents of Haiti, El Salvador, Guatemala and Honduras.
"We are providing employers with the resources and support needed to sustain their businesses, while expanding lawful pathways to the United States," Homeland Security Secretary Alejandro Mayorkas said in a statement. "At the same time, DHS and DOL are protecting against the exploitation of H-2B workers."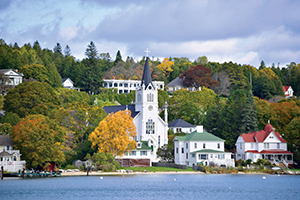 Michigan's island getaway
But even with the supplemental H-2B visa workers, tourist attractions like Mackinac Island in Michigan still are finding it difficult to attract enough people to meet consumer demand.
Hospitality businesses on Mackinac Island have been reliant on returning foreign workers for years. And many destination places are in the same boat, meaning H-2B visas go fast, and demand is far higher than supply.
"In January, they're gone in minutes," said Dave Lorenz, vice president of Travel Michigan.
For example, Mission Point Resort on Mackinac Island asked for 146 temporary visa workers. The hotel received 20, said CEO Mark Ware. But Mission Point is teaming up with other hotels and resorts across the country so that seasonal workers working in other parts of the country can transfer back and forth to fill labor gaps.
Over the past year, the hotel raised wages 80 percent for food and beverage supervisors and also bumped wages for housekeeping and stewards, Ware said. The lowest paid job at the resort is now $14.40 an hour, and the hotel is trying to emphasize its focus on offering a good employee experience by including game nights, movie nights and overhauled common spaces for employees, Ware said.
But it's still hard to find enough people and Ware said he might have to consider limiting capacity in the summer if demand surges. Other hotels are finding themselves in a similar position.
"At Mission Point, we're focused on providing an amazing guest experience" and "we're doing everything we can do to build a really strong team. I think we have a lot of potential to be very successful this year."
Travel Michigan's Lorenz, like others in the industry, said he was expecting a big travel rebound this year — and many still hold out that hope. But as fuel prices rise, prices for other basic necessities may also continue climbing at a time when inflation was already at its highest in 40 years by the end of 2021. And with higher prices come less leisure spending. People simply tighten their belts and re-prioritize their spending, Lorenz said.
Still, Michigan is in a unique position because it's viewed as a good bargain vacation that still has miles of beautiful lakeshore and wilderness. Many Canadians and other travelers in the Great Lakes region know that and continue to seek out Michigan's pristine natural areas, Lorenz said.
"Michigan might uniquely be OK in the summer months. I think Michigan will fare better than many places, as long as we're inviting them to travel," he added.