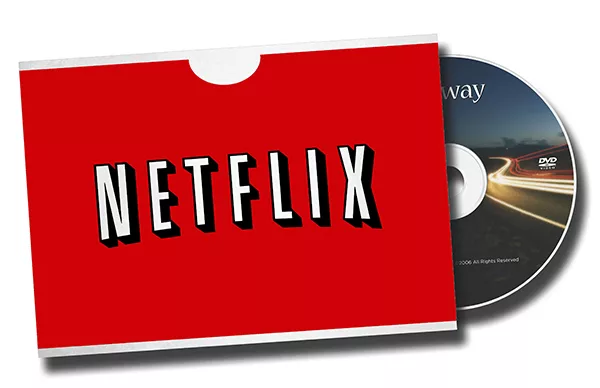 Since Netflix began sending DVD's via the U.S. Postal Service in 1997, the company has shipped more than 5 billion discs around the country.
That streak will end in September after Netflix announced it was ending its DVD-by-mail service.
Ironically, the DVD-by-mail service is basically suffering the same fate it inflicted on DVD stores such as Blockbuster, who couldn't compete with the service.
The DVD service plans to mail its final discs on Sept. 29, the Associated Press reported.
Netflix ended March 2023 with 232.5 million worldwide subscribers to its video streaming service, but figures on DVD-by-mail users aren't available because Netflix no longer tracks that number.
The DVD service generated $145.7 million in revenue last year, which translated into somewhere between 1.1 million and 1.3 million subscribers, based on the average prices paid by customers, the AP reported.
"Those iconic red envelopes changed the way people watched shows and movies at home — and they paved the way for the shift to streaming," Netflix co-CEO Ted Sarandos wrote in a blog posted to Netflix's website.
"Our goal has always been to provide the best service for our members but as the business continues to shrink that's going to become increasingly difficult," Sarandos acknowledged in his blog post.