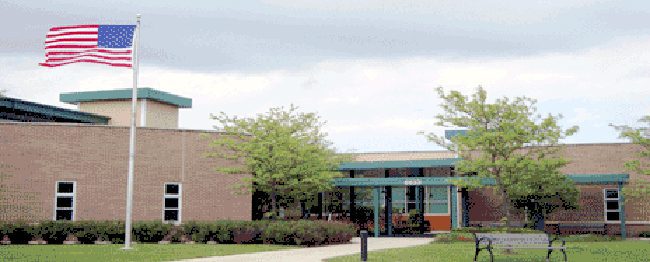 The U.S. Department of Defense has awarded the Michigan Defense Center a $2.4 million grant to assist Michigan defense suppliers with cybersecurity efforts.
Gov. Gretchen Whitmer and officials at the Michigan Economic Development Corporation announced the deal.
The MDC will use the grant to enhance its Michigan Defense CyberSmart program, a one-stop shop to assist small- and medium-sized companies doing business with the DoD, by helping those businesses achieve federal cybersecurity compliance.
"This grant provides critical resources as we continue our efforts to support small business across the state and create a competitive defense supply chain to protect and grow Michigan's defense, defense aerospace and homeland security missions and industries," Whitmer said. "With the help of the Michigan Defense CyberSmart program, Michigan companies will be more resilient and will continue to be an essential part of the defense supply chain."
Companies currently doing business with the Department of Defense or interested in expanding their portfolio into defense are required to meet specific cybersecurity requirements.
This grant will ensure Michigan companies are able to meet those requirements, providing additional growth opportunities in Michigan. The Michigan Defense CyberSmart program is one of the first in the nation to provide a comprehensive, accessible and affordable business solution for achieving DoD's requirement for cybersecurity.
The grant will also provide funds to the University of Michigan Economic Growth Institute for the continuation of services from its Defense Cybersecurity Assurance Program, which will allow program participants to pursue activities for achieving Cybersecurity Maturity Model Certification Levels 1-3 and succession planning.
Current offerings under Michigan Defense CyberSmart include:
The ability for a company to obtain a gap analysis report as the first step toward compliance and Cybersecurity Maturity Model Certification;
Participating companies can then hire a pre-approved service provider to correct deficiencies identified in the gap analysis and receive financial assistance;
Companies further along in their cyber-maturity journey can take advantage of University of Michigan's Economic Growth Institute Concierge Service to connect them to an appropriate Cybersecurity Service Provider;
Companies that have met the current federal compliance requirements can self-certify in the state's federal supplier database, The Bid Targeting System which will help promote Michigan companies to the federal and prime contractors using BTS to identify supply chain candidates.
"Michigan is a key contributor to the national defense Industrial base with approximately 4,000 defense suppliers generating more than $30 billion of total economic activity annually in the state. While DoD's cybersecurity requirements are needed for national security, many smaller companies don't have the time, money, and staff to become cyber-compliant, thereby threatening our supply chain," said Executive Director of the Michigan Defense Center and MEDC Senior Strategic Advisor Vicki Selva. "The Michigan Defense CyberSmart program is a business solution for these small- and medium-sized defense companies that provides standardization, accountability and cost-effectiveness throughout the process for achieving cyber maturity."
The Michigan Defense CyberSmart program is a comprehensive, statewide resource that ensures all Michigan companies at any level of cybersecurity maturity have access to information, education, tools, and services to assist with cybersecurity compliance in a way that is more efficient and effective than if they were to navigate the process on their own. For more information on Michigan Defense CyberSmart go to https://www.michigandefensecenter.com/resources/