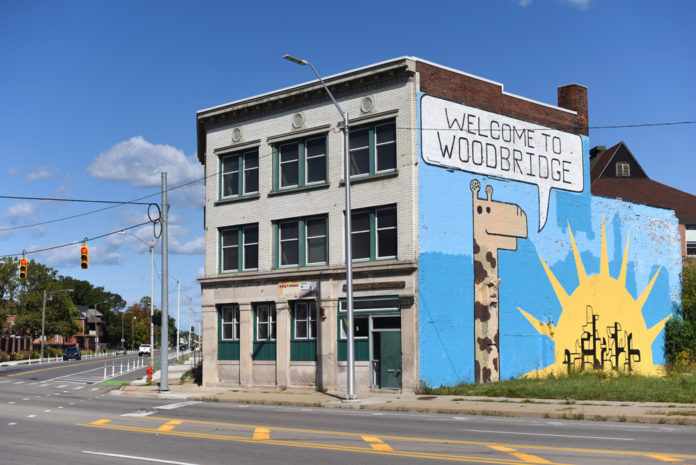 Detroit's impressive real estate development spree has turned downtown and Midtown into hot spots where people want to work, play and eat. Now, Woodbridge wants its turn.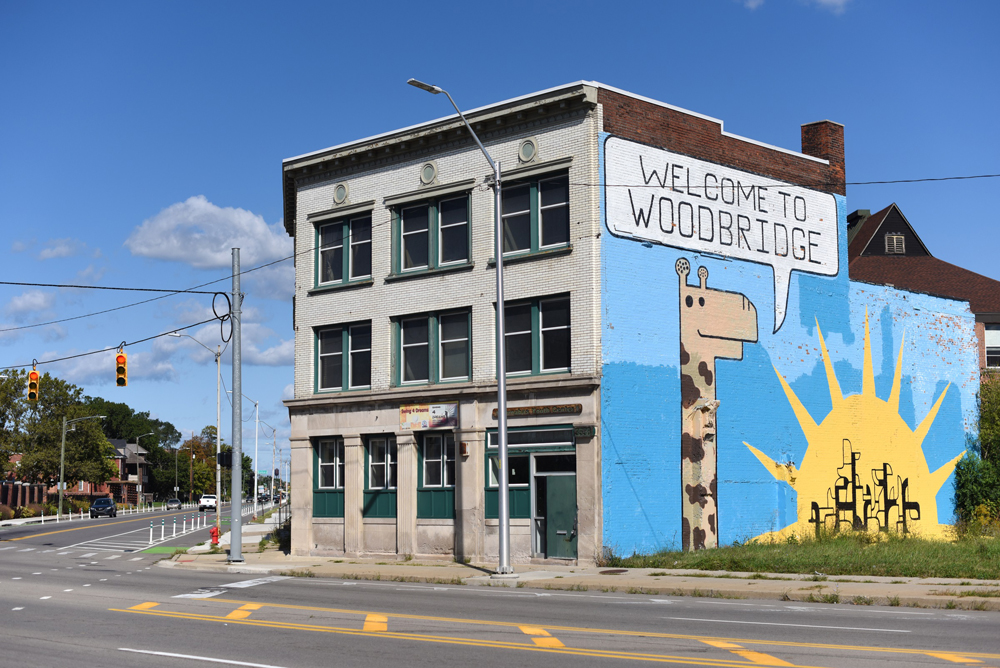 This historically relevant and smart neighborhood is putting together a team of developers, residents and community activists to boost its public profile. The goal, organizers say, is to sell more houses, get money for home renovations, put its properties front and center for development and bring new eyes to existing projects that need a little TLC as well as investment.
Woodbridge Neighborhood Development, a nonprofit community improvement organization, recently invited local media for a tour of its upcoming redevelopment projects with WND Executive Director Angie Gaabo.
"Detroit is going through a lot of rapid changes right now. Woodbridge Neighborhood Development has a set of values and guiding principles that relate to the preservation of the authentic nature and diversity of the neighborhood," Gaabo said. "That runs through all of the work that we do."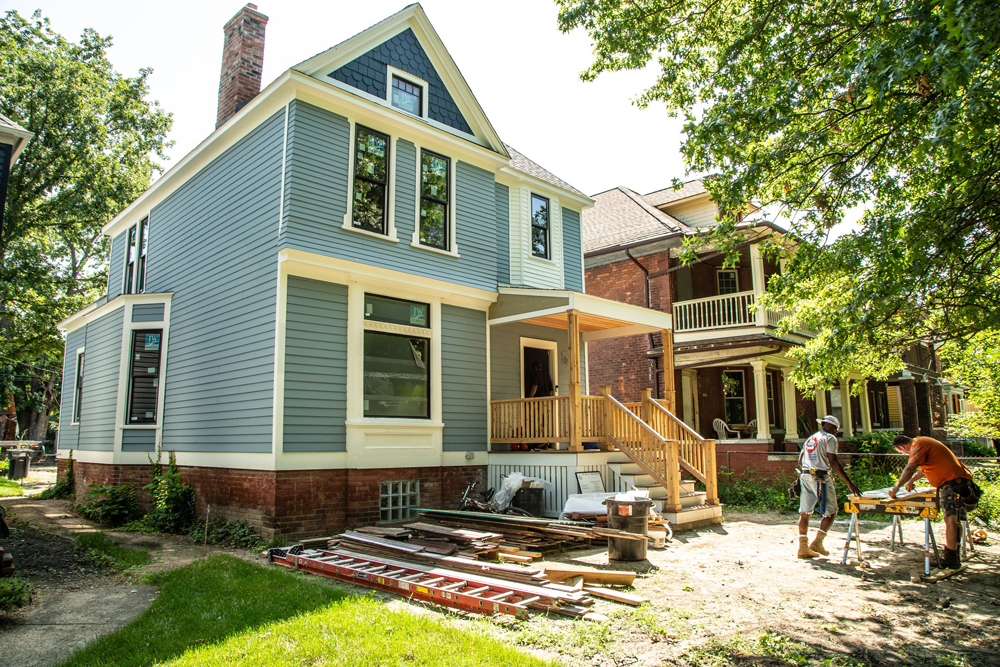 Lots of opportunity
Along with its development partner Cinnaire, WND is looking for people to take on two of its best options for new investments: A former bank building that could make a ideal spot for a restaurant, coffee house or the like as well as a former school that could become a community center, gathering space or other use.
Gaabo and a group of developers and residents took reporters on an informative trip around Woodbridge, where they showed off the potential redevelopment of the well-known 'Giraffe Building' on Grand River and Trumbull Avenue, a blighted but expansive elementary school, the hard work being done on the restoration of an historic home and 8-plus acres of vacant land that is available for a new project.
For example, the Giraffe Building has about 11,500 square feet of space that is ready for remodeling. The first floor could be a commercial area for food or beverage. The upstairs floors have ready-made offices that could be used for small businesses or nonprofits. There also are communal spaces such as a kitchen and meeting area.
Just the woodwork alone in the Giraffe Building makes it a knockout. The views into downtown also are rare. Add that it is on major bus routes, has ample free parking and other interesting details, like its adjacency to a beautiful renovated Detroit park, and it would be a great office spot for a young company or growing business.
Woodbridge is located in an ideal spot to take advantage of Detroit's impressive growth. The neighborhood, which has a variety of historic homes, active businesses and community-gathering spaces, is centered around the rapidly developing areas of Midtown, Corktown and New Center.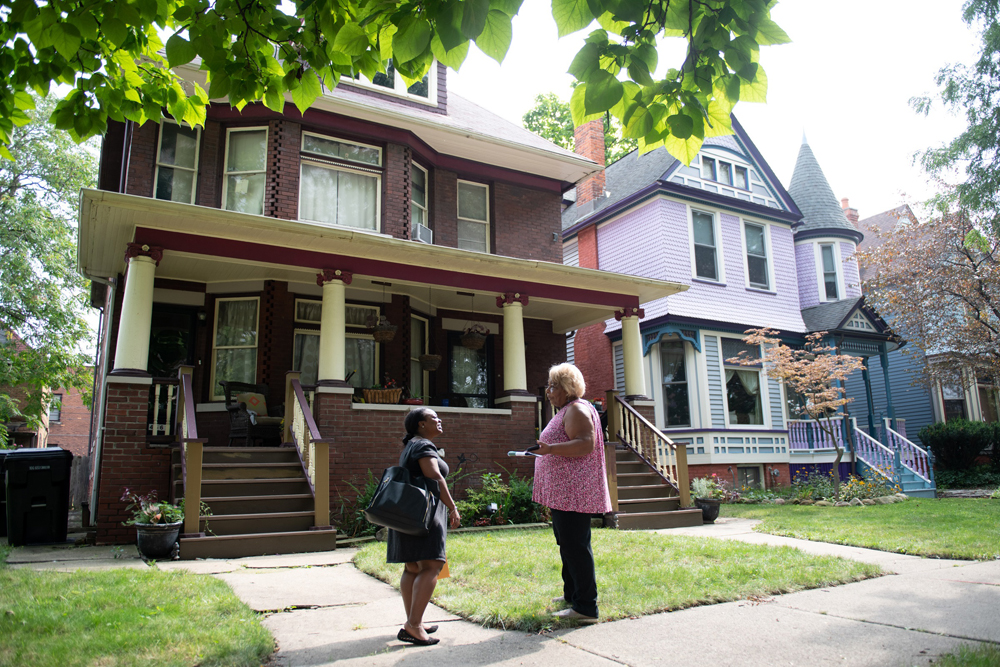 Neighborhood pride
The WND, which is rightfully taking a community driven approach to ensure its residents have an input in its future, was established in 2002 as a nonprofit community improvement organization to address the housing and development needs of the neighborhood with particular focus on the physical redevelopment of Woodbridge.
Over the years, the organization has evolved to focus not only on keeping Woodbridge eclectic and affordable, but also physically and socially active by encouraging connectedness through development and engagement. The WNDC envisions a new future for neighborhood development, one that gives every neighbor a voice in development and programs that work best for their neighborhood and its residents.
There are lots of reasons to develop in Woodbridge – a great local park that the city of Detroit has put hundreds of thousands of dollars into redeveloping (Scripps Park), the nearby Douglass Branch of the Detroit Public Library, a bevy of historic homes that are well loved and restored, as well as retail and other kinds of nearby stores.
WND is working with residents to repair and update their homes to keep the neighborhood looking sharp. To that end, it is working on a Minor Home Repair grant program, which is funded in part by the 2019 Neighborhood Enhancement Program grant from the Michigan State Housing Development Authority.