Detroit-based nonprofit and Federally Qualified Health Center Central City Integrated Health – which offers a fully integrated health care model for Detroit and Wayne County's most vulnerable populations – recently announced Dr. Jasper Gill as its new Chief Medical Officer.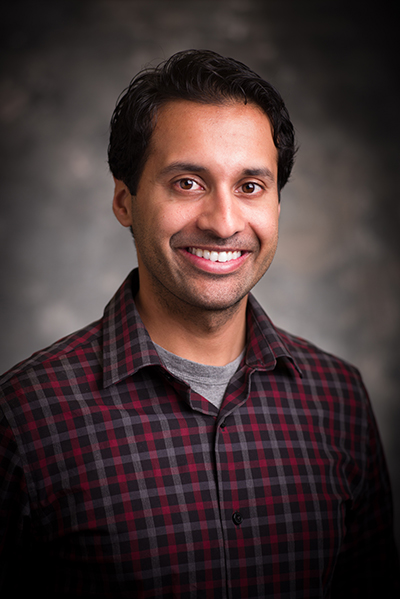 The announcement was made by CCIH Interim President and CEO Dr. Kimberly Farrow, who said Gill has already reported for duty and jumped right into his new role.
"We're thrilled to welcome Dr. Gill into CCIH as Chief Medical Officer," Farrow said in a statement. "His experience working in the medical field in a variety of settings, from major hospitals to community health centers, brings a wealth of knowledge to our organization and its integrated model of care. It is abundantly clear that Dr. Gill cares about the community and our entire team looks forward to working with him to keep our consumers healthy."
Central City Integrated Health also provides comprehensive, primary medical, behavioral health and dental care to residents of Detroit and Wayne County. People are never turned away based on their inability to pay or their lack of insurance. CCIH also creates housing opportunities for Detroit residents, and advances the City of Detroit's goals to reduce homelessness by providing permanent, stable housing.
Gill oversees a team of 54 employees and provides leadership and direction for CCIH's primary care clinic. He is responsible for administering, maintaining, and expanding a program of primary and preventative medical care in a community healthcare setting. He also ensures compliance with the most current regulatory standards and adheres with agency and state/federal guidelines.
Gill said he is excited about the opportunity to make a difference in his new role at CCIH. And he looks forward to strengthening the integration of primary health care — which includes medical, dental and behavioral health services — which is one of CCIH's key organizational goals.
"Too many members of our population are suffering right now, and proper health care is especially critical as we battle the invisible enemy that is COVID-19, which has disproportionately hurt minority communities in Detroit and beyond," said Gill. "I will do everything I can to make sure the people in Detroit and Wayne County who need our help know we're here to make their lives better."
Gill is a board-certified family practitioner and sports medicine physician. He earned degrees from Michigan State University (Bachelor's in Human Biology and a Doctor of Osteopathic Medicine), served his Residency at the Detroit Wayne County Health Authority, and did a Sports Medicine Fellowship at the Loyola Medicine MacNeal Hospital in Chicago.
Gill also has experience as an attending physician for Ascension, associate program director and teaching faculty physician at Authority Health, plus stints at Judson Center Family Health Clinic in Warren, and Country Creek Family Physicians in Rochester.
Gill's other experience includes time as team physician for the WNBA's Chicago Sky, Robert Morris University, minor league baseball teams, and Morton High School. Gill is a member of the American Medical Society for Sports Medicine, American Academy of Family Physicians, and the Michigan Association of Osteopathic Family Physicians. His volunteer efforts include work with Forgotten Harvest, the Salvation Army, Coalition on Temporary Shelter (COTS), Southwest Solutions and the Capuchin Soup Kitchen.
In his spare time, Gill is a big fan of urban design and architecture (particularly the works of Albert Kahn, Mies van der Rohe, and Frank Lloyd Wright), and enjoys basketball, fitness, yoga, running, and bird-watching. He currently resides in Troy.