How secure do you feel about retaining or gathering talent post-pandemic? Our surveys tell us a talent transfer is upon us. Will you be the beneficiary or victim?
Join us as we debrief our 2021 Culture Check-In Survey findings, where the results paint a very clear picture. Find out what the modern workforce isn't just asking of their organizations, but craving.
Key Takeaways:
Learn how various generations experienced the shift towards a blended work environment through the pandemic
Identify the priorities that drive the modern workforce as they consider whether or not to seek new career opportunities
Understand the brain science behind threats your people may be experiencing as your people return to a fully in-person environment, or a blend of the two
Presenter:
Rob Dwortz
Founding Partner at Become Unmistakable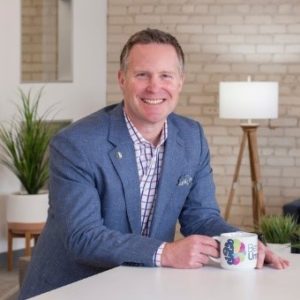 As a recovering banker, Rob was trained to believe that people are assets to be deployed to create shareholder value. That worked when he was the asset, but when he found himself in leadership roles, the idea simply fell apart. Through his 25+ years of executive leadership, business ownership, and consulting experience he's learned that the most valuable and sacred asset of any organization is its people. Rob is a founding partner at Become Unmistakable where he helps organizations deliver people-centric cultures that drive performance.
Approval pending for 1 credit for SHRM and HRCI