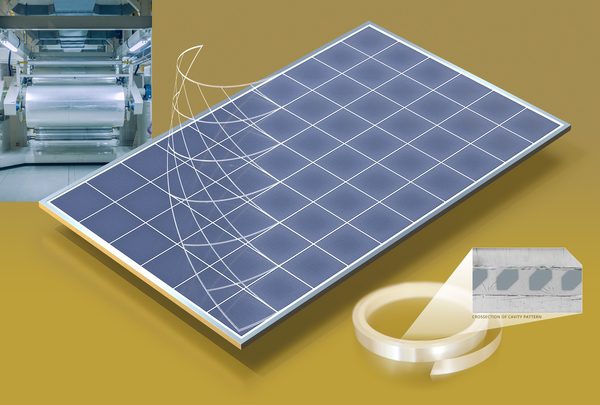 The Solar Energy Optics ("SEO") film solution developed by ICS is one of the key outcomes from comprehensive industrial research and development around light guide technology.
"We have found a way to capture and very precisely redirect light beams," explains Kari Rinko, CTO at ICS. "Our SEO film technology is based on embedded cavity optics, which is not exposed to external influences or contamination and therefore lasts as long as the solar panel itself. The SEO film is as effective as if the optics would be mounted on the whole surface of the solar panel."
The SEO film technology has a comprehensive patent portfolio and it has proven to be more effective than any previously introduced and tested light capturing methodology.
"We use an ultra-thin film produced in a cost-efficient roll-to-roll process" Rinko says. "Thus, our technology is truly scalable and ready for seamless industrial adoption on a global scale. This unique technology platform determines and enables the new sustainable energy goals for the whole photovoltaic industry."